Jamie Gerber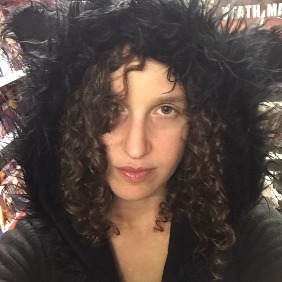 Expertise
Comics, TV, Movies, Music
Jamie has an immense passion for all areas of entertainment.

She has written news, lists, and features for Screen Rant, and has contributed to sites such as The Mary Sue, and Comic Book Resources as well.

A decade of her life was spent happily working in a comic shop.
Experience
Jamie worried her encyclopedic knowledge of pop culture was useless until she realized she could make a career writing about it. Ever since, she has done her best to put her love of movies, television, books, comics, and music to good use. Jamie has written for outlets such as The Mary Sue, Screen Rant, Comic Book Resources, and Psycho Drive-In. Moving is what finally forced her to leave her job at the comic shop where she worked for ten years, but she still misses it.
Education
Jamie received her bachelor's degree in English from Rider University in Lawrenceville, New Jersey, where she graduated summa cum laude.
Now is the perfect time for The Authority to take the spotlight.

It wasn't just a cameo for the sake of a cameo. It was an integral part of the story.

If you haven't seen The Last Unicorn, know that you are *not* in for typical, light-hearted childrens' fare.

From a drunk skeleton, to a slacker butterfly, to a ... shapely tree, The Last Unicorn is not your usual kids' movie.

Filled with beauty and heartbreak in equal measure, The Last Unicorn is an absolute masterpiece of animated storytelling.

'He was very much a man of his time in the sense that, as men did in those days, he took a lot of things for granted.'

Come on DC, make this a reality.

It's simpler than you'd think.

But who will take on the adamantium mantle?

'That was a very, very big sequence.'