Living Legend Dolly Parton Was A Secret Producer On Buffy The Vampire Slayer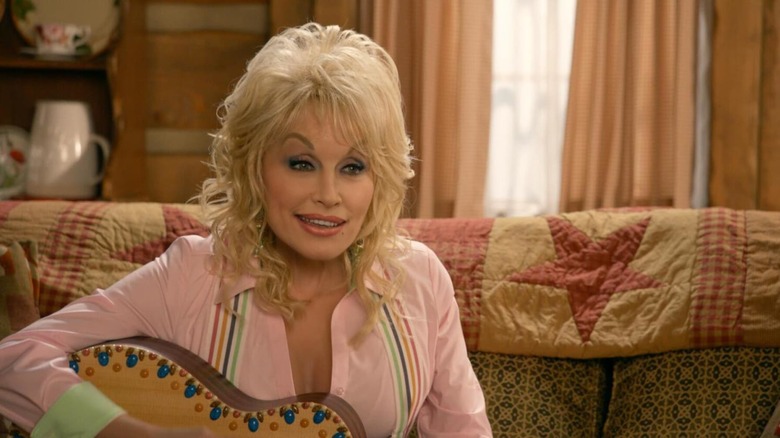 20th Television
"Buffy the Vampire Slayer" went on quite a wild journey. The 1992 film, while not a total flop, didn't do too well at the box office. Reviews were mixed at the time, but largely skewed negative and in the years since its release, the movie has not been looked upon kindly — though honestly, it's better than you remember. The film's writer, Joss Whedon, famously hated what director Fran Rubel Kuzui did with his script, so he jumped at the chance to make a "Buffy" TV show.
"Buffy the Vampire Slayer" remains my very favorite series, despite the incredibly upsetting revelations about Whedon's abusive on-set behavior. It's fascinating to consider the undeniable impact of a show that rose from the ashes of a failed movie. Longtime fans will recognize Kuzui's name, whether they've seen the film or not. While not directly involved with the series, the producing credit for Fran Rubel Kuzui and her husband Kaz Kuzui remained, because of their ties to the film.
While you may be familiar with their names from seeing them so often, there has been a longstanding rumor of someone else's uncredited involvement: the legendary Dolly Parton. Whispers of the famed singer-songwriter being a producer on the series have persisted for years, though her name does not appear in the credits. One could find the proof if they went digging, but it's still not widely known that Parton had a hand in shepherding "Buffy" from page to screen.
'Oh, I can die now!'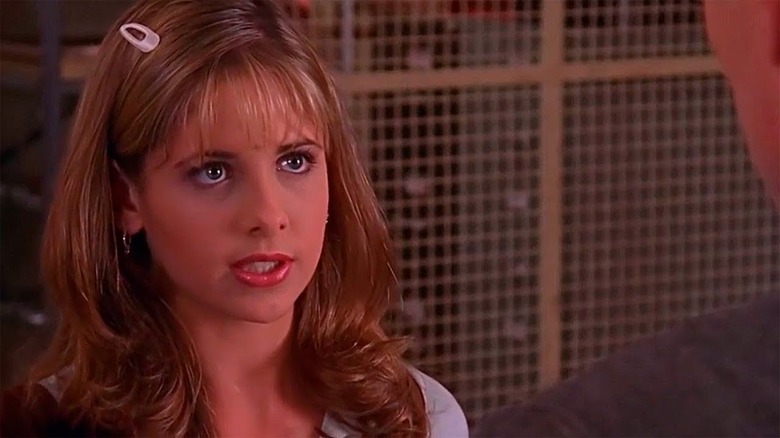 20th Television
While promoting her new show "Wolf Pack" on a recent episode of "The Tonight Show Starring Jimmy Fallon," the titular host asked "Buffy the Vampire Slayer" star Sarah Michelle Gellar about Dolly Parton's involvement in the series. The actress responded:
"Yes, little known fact, the legend Dolly Parton was a producer. And, you know, we never saw her. We'd get Christmas gifts in the beginning that would have our name, and I'd think 'She doesn't know who I am.' And then one day, somebody asked her about it, and she complimented the show and my performance. And I was like, 'Oh, I can die now! Dolly Parton knows who I am and thinks I'm good.' So, yeah, but I'm still here."
Gellar added that Parton's partner was Sandy Gallin and that they produced "Buffy." 
The 1992 film was produced by Sandollar Productions, a company founded in 1986 by Parton and Gallin. Under the name Sandollar Television, it was also one of several companies to produce the TV series, which ran from 1997-2003, and its spinoff "Angel," which aired from 1999-2004. Gail Berman, who would later move over to Fox, was an executive at Sandollar at the time. She was the one who suggested bringing "Buffy" from the large screen to the small one. Berman and Gallin were credited as producers, but Parton's name was absent.
'I was very, very proud to be a part of that'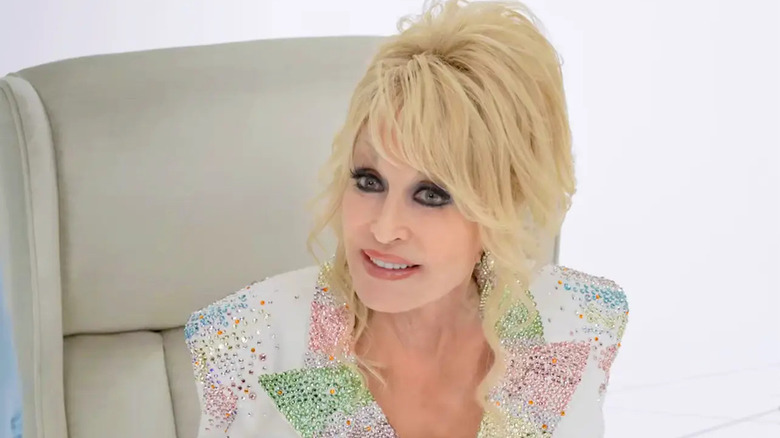 Netflix
Sarah Michelle Gellar might not have had much involvement with Dolly Parton, but Gail Berman had quite an amazing experience with her. In 2016, Berman told the New York Times that once she had moved on from Sandollar in the late '90s, Parton took her to lunch. Parton had discovered that Berman made less in "Buffy" royalties than her male colleagues and the country legend personally handed the executive a check in an effort to make up for this.
Parton has indeed expressed gratitude for her part in the series, uncredited though it may have been. On "Watch What Happens Live with Andy Cohen" last year she said, "'Buffy the Vampire Slayer' was a wonderful little show. I was very, very proud to be part of that." The legendary singer-songwriter has not only gifted us with unforgettable tracks such as "Jolene," "Here You Come Again," and "I Will Always Love You." She also has a pretty extensive resume in film and television that includes "9 to 5," "Steel Magnolias," and more recently, "The Orville," and "Grace and Frankie."
Another fun fact is that Buffy Summers and Dolly Parton share a birthday: January 19. Coincidence? Perhaps, but that seems unlikely with a show that so much thought has been put into. Either way, without Dolly Parton, we might never have gotten a "Buffy the Vampire Slayer" TV show. Just another reason to be thankful for her!