Here's Where You Can Stream Or Buy Every Season Of Buffy The Vampire Slayer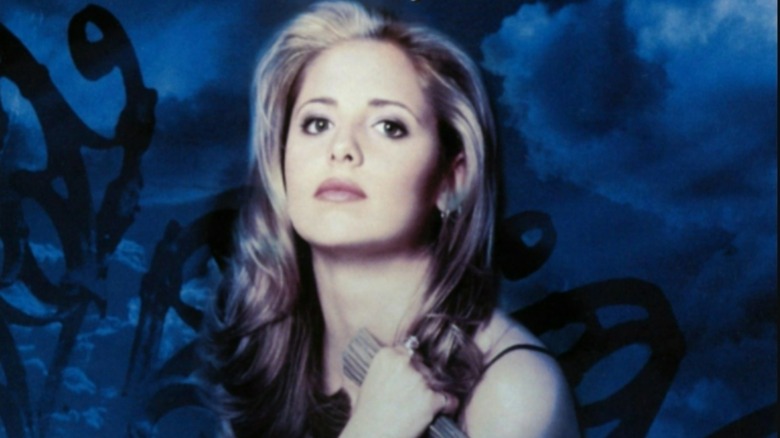 20th Television
(Welcome to Where to Watch, which provides a clear and simple answer to the question, "Hey, where can I watch this thing?" In this edition: "Buffy the Vampire Slayer.")
Few properties helped define and represent the particular idiosyncrasies of the '90s quite like "Buffy the Vampire Slayer" did. The franchise started out with the 1992 horror/comedy film that eventually led the way to the popular television series that debuted in 1997, launching lead actor Sarah Michelle Gellar to stardom and becoming a pop culture sensation in its own right. Fans quickly found plenty to love about the incredibly well-written and fully-realized story of a high school girl trying to balance a (relatively) normal life with her obligations as, well, a slayer of vampires and other paranormal foes. A reboot was announced to be in the works — before Joss Whedon's stock fell considerably in the wake of several misconduct allegations, notably — and not without its fair share of controversy.
But for loyal fans and newcomers alike, there's simply no outdoing the lightning-in-a-bottle charm of the original "Buffy the Vampire Slayer." Here's where you can stream or rent every season of the hit show.
Where You Can Stream Buffy the Vampire Slayer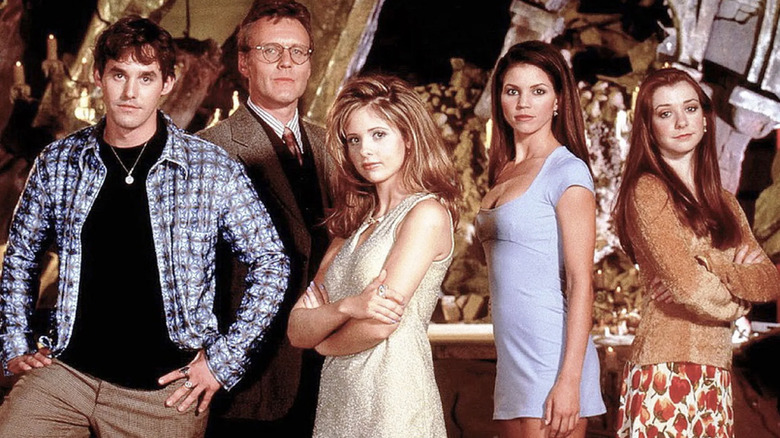 20th Television
There can be an unfortunate tendency for classic shows of a certain generation to become hard to find over the years, either buried under a complicated mess of studio rights or shuttered away in an exclusive deal with a streaming service that you may not have access to. Luckily, that's not the case with "Buffy the Vampire Slayer."
Fans new or old can stream all seven seasons of the series right this very second. What's more, you can take your pick of two very popular streaming services in which to do so. Both Amazon Prime and Hulu offer the show in its entirety, with Hulu extending an assortment of extras for those who've watched "Buffy the Vampire Slayer" already.
Where You Can Buy Every Season of Buffy the Vampire Slayer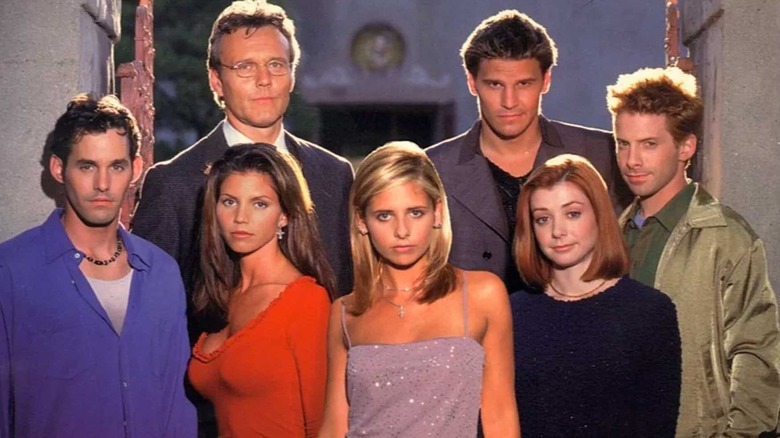 20th Television
We're in a bold new age of streaming, folks, which means you can buy many of your favorite movies and shows and have them ready to go at just a click of a button. While "Buffy" may have debuted at a time when that was unthinkable, the magic of modern entertainment has made it possible for anyone to be able to view clean, HD episodes to their heart's content.
All seven seasons of "Buffy the Vampire Slayer" are available to purchase digitally through vendors such as iTunes, Amazon, Google Play, and Vudu. Each of Amazon, Google Play, and Vudu offer every season individually at $19.99, although one should take note that it's only available in standard definition. iTunes, meanwhile, offers your choice of purchasing the complete series all at one discounted price of $59.99, or each season on its own. Seasons 1-5 and 7 are available for $19.99 each. Don't ask us why, but season 6 is set at a slightly more pricy $29.99.