The Hunger Games: The Ballad Of Songbirds And Snakes Character Breakdown: What You Need To Know About The New Cast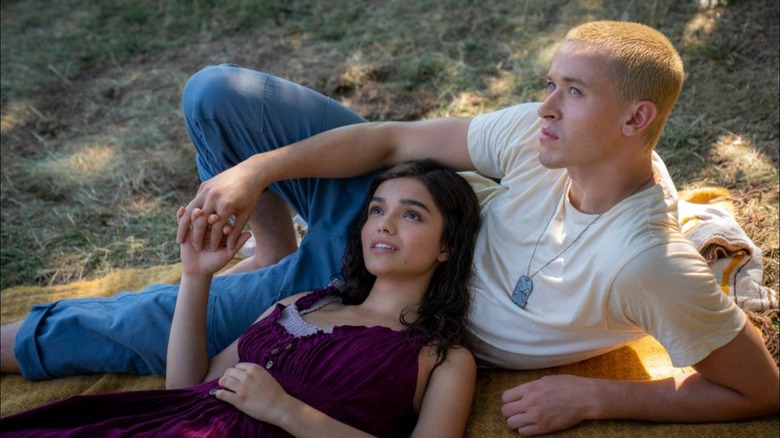 Lionsgate/Vanity Fair
The success of "The Hunger Games" quadrilogy cannot be overstated. Based on Suzanne Collins' YA novel series, the adaptations painted Katniss Everdeen (Jennifer Lawrence) as the perfect Mockingjay — the face (and heart) of the rebellion. In 2020, Collins released a prequel novel to the series titled "The Ballads of Songbirds and Snakes," which is set 64 years before the events of "The Hunger Games." Now that an adaptation of the novel is in the works, director Francis Lawrence, who helmed the last three films in the quadrilogy, has returned to bring the complex narrative of "The Ballad of Songbirds and Snakes" to life.
"The Ballad of Songbirds and Snakes" will be closely following an 18-year-old Coriolanus Snow, who eventually becomes the tyrannical ruler of Panem in "The Hunger Games." In a Vanity Fair exclusive, Lawrence described the adaptation as "a story about love ... set in a different kind of world in a different time." Although Panem's socio-political situation is markedly different in the prequel story, the titular Hunger Games are still a reality in this setting. While the story etches Snow's arc from an ambitious boy to a ruthless, cunning tyrant, other characters help flesh out the Panem of that era in nuanced, essential ways.
The official cast list for "The Ballad of Songbirds and Snakes" is still expanding. However, here's a thorough breakdown of the characters each cast member will be playing, along with the significance of their character within the scope of the narrative.
Tom Blyth as Coriolanus Snow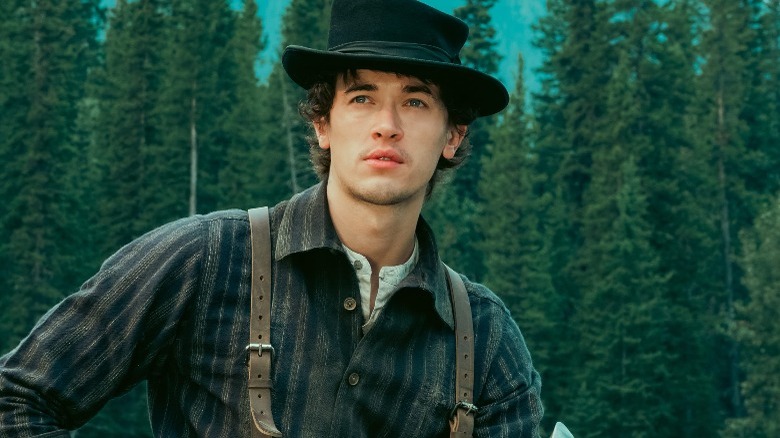 EPIX
British actor Tom Blyth, who previously starred in "Billy the Kid" and "The Gilded Age," will be playing an 18-year-old Coriolanus Snow, set to serve as a mentor in the 10th annual Hunger Games. While Coriolanus hails from a wealthy family in the Capitol, the war leaves him orphaned, and he lives with his grandmother and cousin Tigris ever since. Snow attends the Academy at the Capitol, and proves himself as a gifted student, but is enraged after he feels that his accomplishments are not recognized as they should be. 
While Snow intends to fund his ambitions by being a mentor in the Games, his dreams are somewhat dashed after he is assigned to District 12 tribute, Lucy Baird. Snow has misgivings about Lucy's capability to become a Victor, but soon falls for the girl. However, his love for her stems out of a need to use and control her, which paints Snow as a character forever fueled by ambition and greed. This makes his transition into President convincing, as Snow has always been a conniving snake, if you will.
Rachel Zegler as Lucy Baird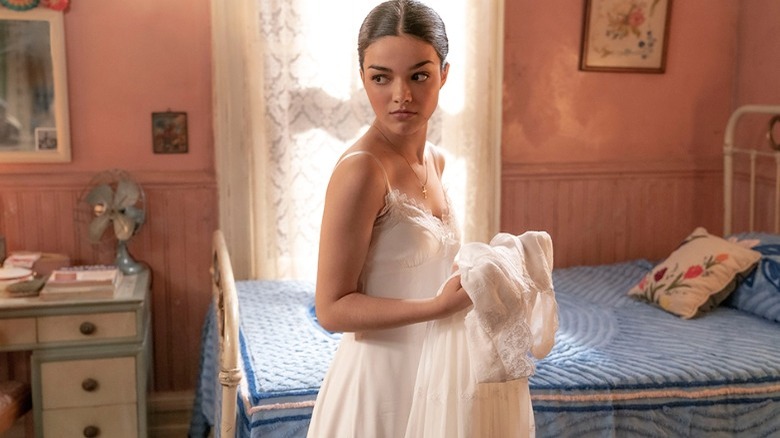 Walt Disney Studios
Rachel Zegler made her dazzling Hollywood debut as Maria in Steven Spielberg's "West Side Story," and is on her way to star in high-profile projects such as "Shazam! Fury of the Gods" and the live-action "Snow White." In "The Ballad of Songbirds and Snakes," Zegler plays Lucy Baird, the lead tribute from District 12 assigned to Snow. Lucy could not be more different than Katniss, and Lawrence highlights this in the VF article linked above by calling her "the anti-Katniss." Unlike Katniss, Lucy is extremely charismatic and knows how to charm the Capitol crowd in her favor, which Snow capitalizes on as he mentors her before the Games.
Lucy uses bird imagery to express herself in the novel, which is an ironic juxtaposition with Katniss' Mockingjay status, which eventually became a symbol of rebellion. Snow is enamored with Lucy's ability to perform, which helps him turn her into a fan favorite. The Games prove that Lucy is more ruthless than she seems, and her love for Snow further complicates her trajectory in the narrative. Nevertheless, her legacy lives on through her songs even during the events of "The Hunger Games:" her "Deep in the Meadow" is sung by Katniss to Rue during the latter's final moments in the arena.
Viola Davis as Dr. Volumnia Gaul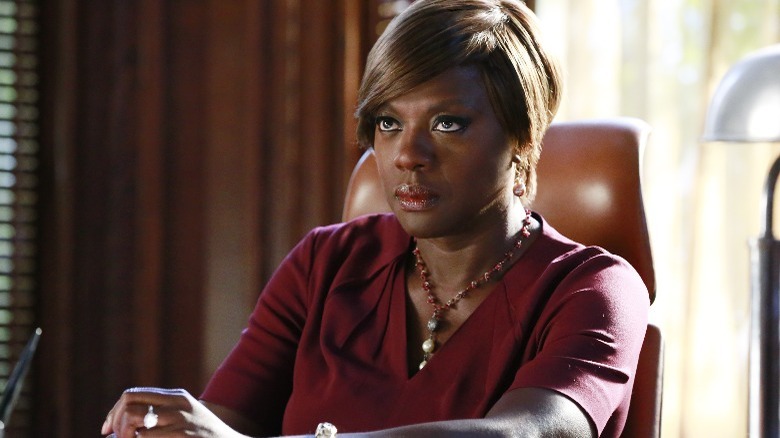 ABC
Viola Davis requires no introduction and her addition to the cast heightens the success of the adaptation in its favor. Davis will be playing Dr. Volumnia Gaul, the villain of the story, who Lawrence describes as "as cruel as she is creative and as fearsome as she is formidable." This is an apt description of her character, as Dr. Gaul is the treacherous Head Gamemaker in the 10th Hunger Games, who leads the classes for Academy mentors like Snow. Snow and Dr. Gaul share an antagonistic dynamic from the get-go, as the latter shows no empathy for human lives and is only interested in boosting engagement for the Games.
Dr. Gaul plays a critical role in Snow's arc, as she instills certain lessons that end up informing Snow as a character in the series. Gaul believes that the Games are crucial for governmental control and that people need to be thrown into annual death games for society to function in a civilized way. Gaul is also in charge of the science division in the Capitol, wherein she oversaw horrific genetic experiments that were used in the Games over the years.
Peter Dinklage as Casca Highbottom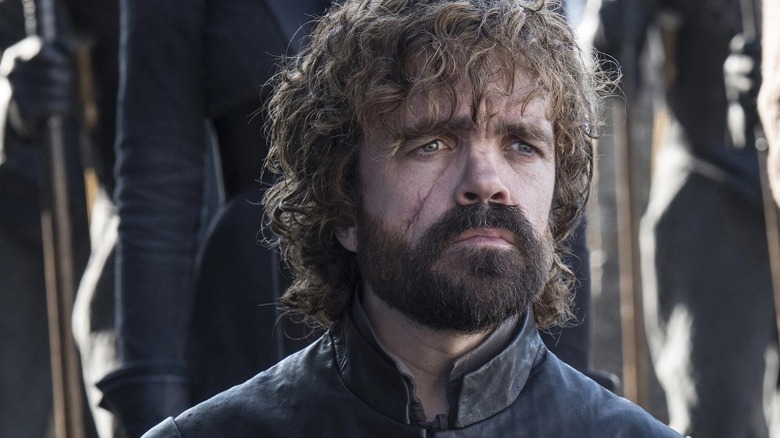 HBO
Another influential character in Snow's life, Casca Highbottom, will be played by "Game of Thrones" and "Cyrano" star Peter Dinklage. Described as "the austere and vindictive face of the games," Highbottom is the Dean at the Academy and is credited with "inventing" the Hunger Games in the book. While this is enough to help us gauge his character, Highbottom is as ruthless as it gets and seems to hate Snow for some reason. However, there's a complexity to Highbottom, as he expresses sentiments that suggest that he does not endorse the Games at all, and there's a good reason for that. Guess we will have to find out.
Hunter Schafer as Tigris Snow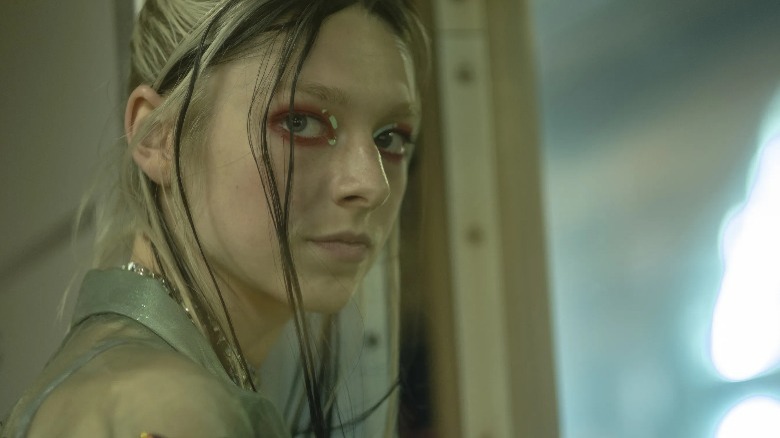 HBO
"Euphoria" star Hunter Schafer plays Tigris, Snow's elder cousin and confidant in the book. Tigris is interested in becoming a fashion designer (much like Cinna) and is portrayed as a loyal, caring character who always looks out for Snow. Tigris makes personal sacrifices to support her family after the war but chooses to pursue her dreams during the timeline of the novel.
Although her employers do not take her ambitions seriously in the beginning, she proves herself resourceful by upcycling old garments to create a stunning look for Snow during the Reaping. Interestingly, Tigris does not condone the Games at all, as she believes that it is an unfair, barbaric ritual that affects both participants and mentors, and should be done away with.
Josh Andrés Rivera as Sejanus Plinth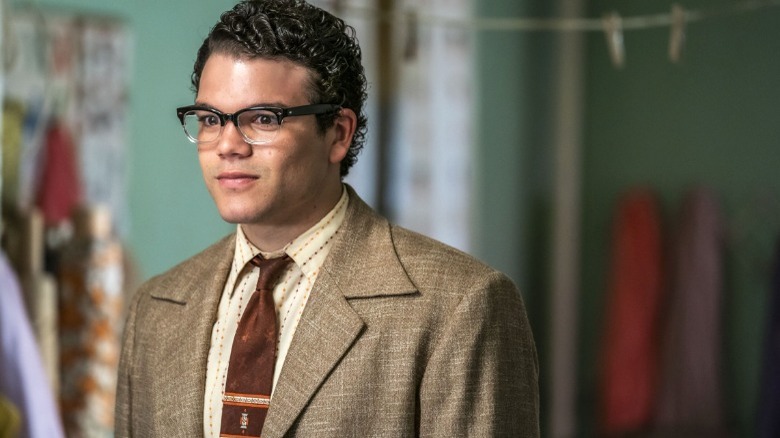 Walt Disney Studios
Josh Andrés Rivera, who also starred in "West Side Story," will play Sejanus Plinth, a dear friend of Snow and mentor to the tribute in District 2. Originally from District 2, Plinth is now a part of Capitol high society, which is something he deeply resents. While Snow is aware of Plinth's true feelings towards the Capitol, he encourages him to conform to the rules in order to protect his friend from harm. However, Plinth is a rebel at heart, and cannot condone tyranny, which creates a conflict with Snow's ideals in the process.
Jason Schwartzman as Lucretius Flickerman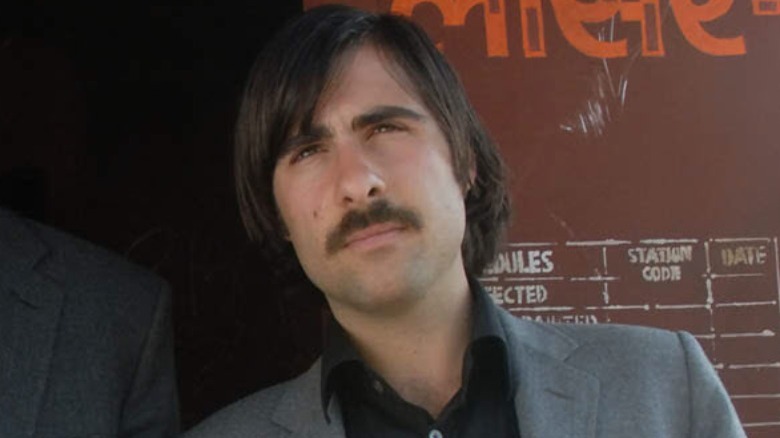 Fox Searchlight Pictures
Jason Schwartzman is known for frequently starring in Wes Anderson films, such as "Rushmore" and "The Grand Budapest Hotel." The actor, who also recently starred in "Fargo," will be playing Lucretius "Lucky" Flickerman, an ancestor of Games host Caesar Flickerman (played by Stanley Tucci). In the book, Lucky is a weatherman with the Capitol News Network, but Dr. Gaul wants him to host the 10th Annual Hunger Games. Lucky lacks Caesar's eccentric charm and makes up for his lack of showmanship with hilarious antics and an uncooperative pet parrot.
Ashley Liao as Clemensia Dovecote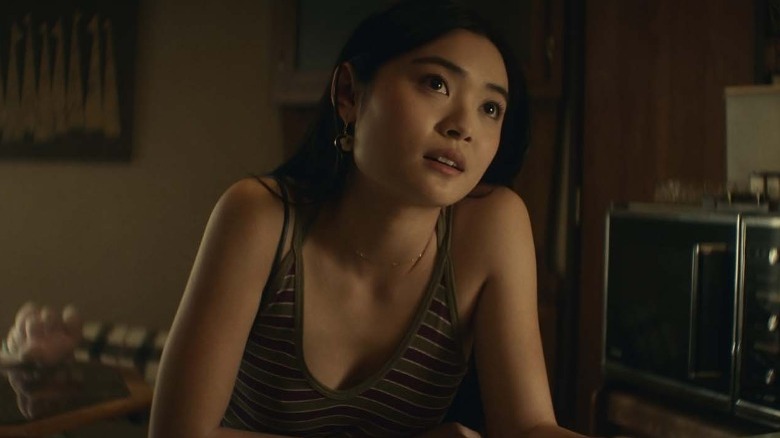 Apple TV+
Ashley Liao is known for her work in "Fuller House" and "Physical," and will be playing Clemensia Dovecote, a close friend of Snow. Also a mentor for the 10th Hunger Games, Dovecote dislikes the tributes and does not deem them as human beings. As a part of her duties, she is supposed to help submit a proposal to Dr. Gaul but fails to do so, which has disastrous consequences. Dovecote highlights the Capitol's cruelty towards the other districts, which is a running theme in "The Hunger Games."
Zoe Renee as Lysistrata Vickers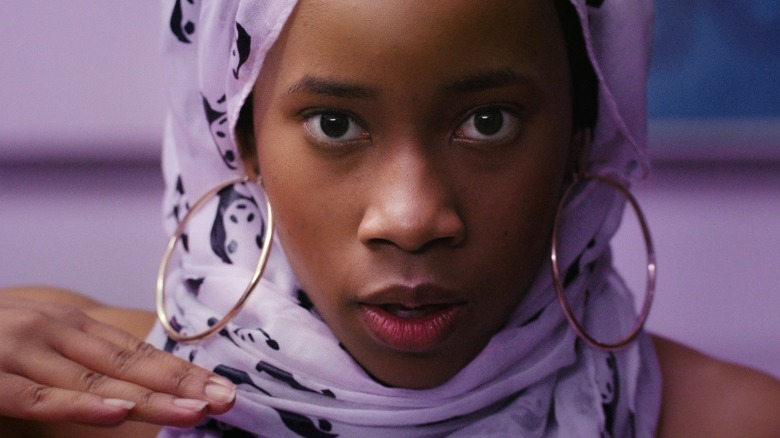 Orion Classics
Zoe Renner, who starred in "Jinn," will play Lysistrata Vickers, a mentor in the 10th Hunger Games. A Capitol resident and friend of Snow, Lysistrata is one of the more humane characters in the book. She mentors Jessup from District 12 and develops a friendship with him, eventually questioning the legitimacy of the Games in the process. During the Games, she makes some difficult decisions, and publicly stands up for the tributes, insisting that they deserve compassion.
Lilly Cooper as Arachne Crane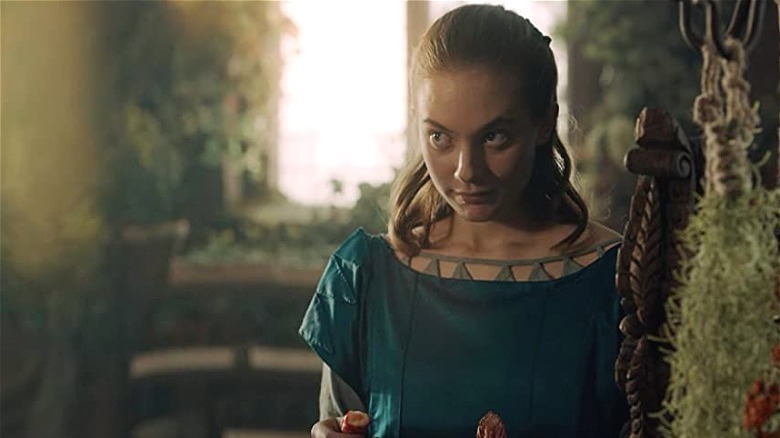 Netflix
Lilly Cooper, who appeared in "The Witcher," will play mentor Arachne Crane, who is like a sister to Snow. The two grew up together in the Capitol and are pretty close, but Snow dislikes her for her loud, brash personality. Arachne as a character helps further Gaul's plans to make a statement about the Capitol's power in a rather cruel way. Arachne is also close friends with Lysistrata.
Laurel Marsden as Mayfair Lipp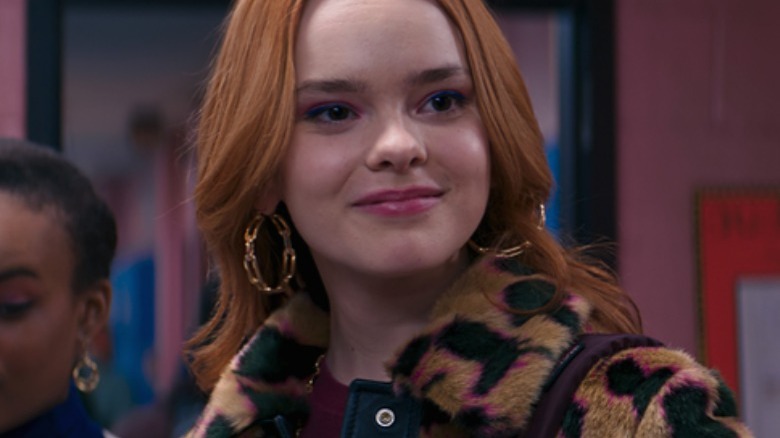 Disney+
You might recognize Laurel Marsden as Zoe in "Ms. Marvel," and she will be playing Mayfair Lipp, the daughter of the District 12 mayor. Mayfair is generally disliked in her own district, as her father's position allows her to get away with anything. Interestingly, Mayfair has an affair with Billy Taupe, who was seeing Lucy at the time, which prompts Mayfair to use her father's power to ruin Lucy's life. She succeeds (somewhat).
Knox Gibson as Bobbin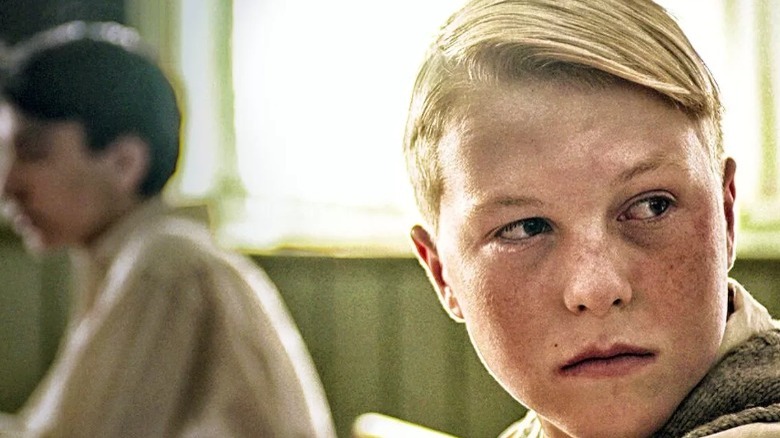 Netflix
Knox Gibson plays Bobbin, one of District 8's tributes to look out for. Much like the wildcard Foxface in "The Hunger Games," Bobbin surprises the Capitol when he explains different ways to kill someone while sewing on live television. Bobbin's presence is crucial to Snow's arc in the arena, and as usual, Gaul uses the tribute as a means to justify her cruel ends.
Marcus, Domitia, and other minor characters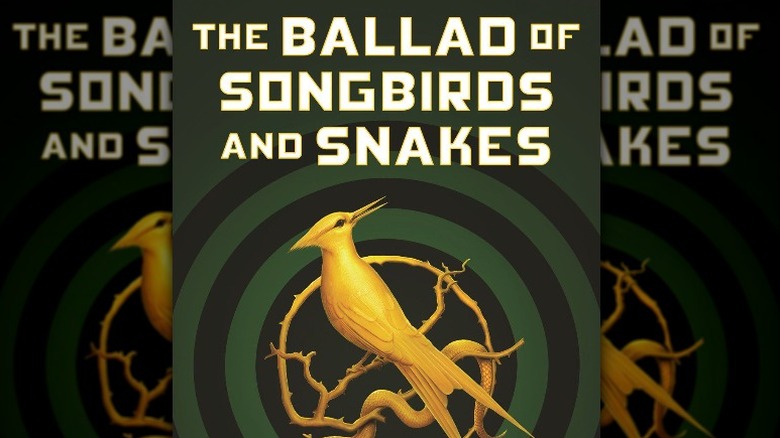 Scholastic
Plinth's tribute, Marcus, will be played by newcomer Jerome Lance. Marcus and Plinth used to be classmates before the events of the book, which complicates their mentor-mentee relationship. Marcus is also a Capitol favorite, but his goodwill is hampered during an incident in the Capitol. The Capitol's inhumane treatment of Marcus partially inspires Plinth's arc of rebellion.
Kaitlyn Akinpelumi, whose credits include "How to Talk to Girls at Parties," and the upcoming "The School for Good and Evil," will play District 10 mentor Domitia Whimsiwick. I know, the sheer number of characters is astounding, but the prelude will hopefully be able to integrate its huge cast of characters seamlessly like the original quadrilogy. In the books, Domitia is known for her extensive knowledge about livestock, which comes in handy in the Games. She is mentor to District 10's Tanner, who will be played by Kjell Brutscheidt.
Another fresh face to star in the adaptation, Aamer Husain will play Felix Ravinstill, a District 11 mentor and great-nephew to President Ravinstill, the leader of Panem during the book's timeline. Ravinstill is mostly a minor character in the books, but it remains to be seen whether he plays a vital role in the adaptation.
There are many, many more characters that are set to appear in "The Ballad of Songbirds and Snakes," including tribute Coral (Mackenzie Lansing), mentor Festus Creed (Max Raphael), District 7 tribute Treech (Hiroke Berrecloth), and mentor Vispania Sickle (Amélie Hoeferle), among others.
"The Ballad of Songbirds and Snakes" is set to hit theaters on November 17, 2023.