Physical Season 3: Everything We Know About The Return Of Rose Byrne's Streaming Series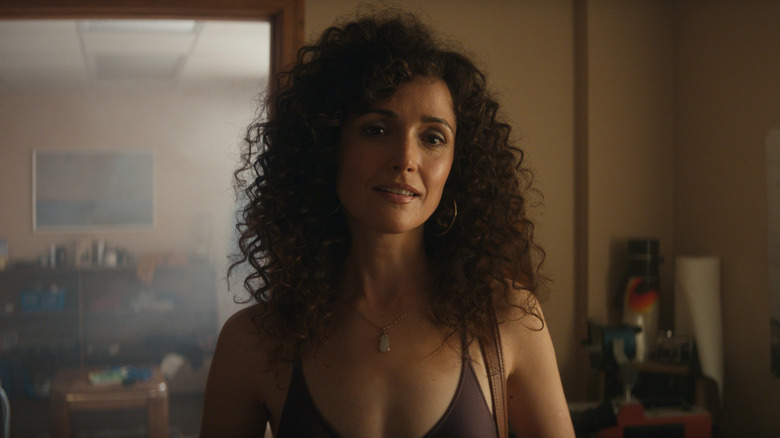 Apple TV+
Less than a week after the finale of "Physical" season 2, Apple TV+ has renewed the hit series for a third season. Set in 1980s San Diego, "Physical" is a half-hour dramedy starring and executive produced by Rose Byrne ("Insidious," "Neighbors," "Like a Boss") and created by writer and executive producer Annie Weisman ("About a Boy," "Suburgatory," "Desperate Housewives"). The series sees Byrne as Sheila Rubin, the dissatisfied housewife of an ambitious politician, battling horrific personal demons who finds solace in aerobics, and throws herself into building a fitness empire.
"I am thrilled for the opportunity to continue telling Sheila's story in creative collaboration with Rose Byrne and the rest of our incredible cast, writers and crew," Weisman said in the official announcement. "Rose's breathtaking, hilarious, and brave performance is the north star on our show's journey of personal empowerment and transformation in '80s Southern California in all its synth-pop, sun-baked, spandex-clad glory."
Weisman continued by saying, "The feedback we've received from audiences who continue to discover and feel seen by 'Physical' is the most deeply gratifying experience of my career and I'm so grateful to our team at Apple and Tomorrow Studios for making this dream a reality." The first season of "Physical" was an impressive debut, but the series really found its footing in season 2 as Sheila released her first fitness video. Of course, this will only bring newer and bigger hurdles for Sheila to overcome next season in order to get ahead in her career, so here's everything we know so far about season 3.
The cast of Physical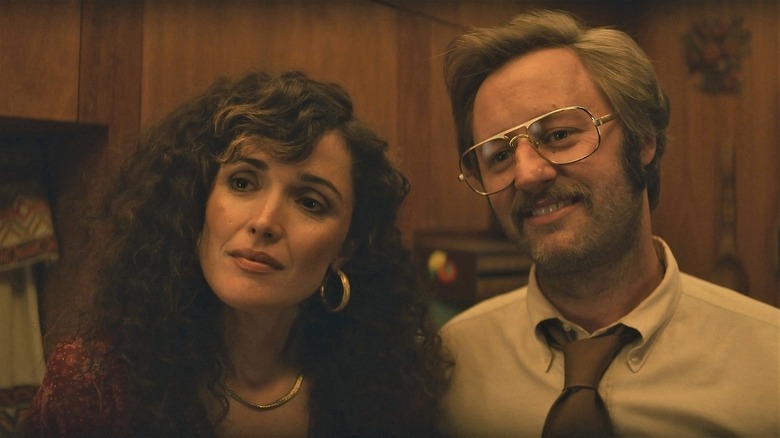 Apple TV+
Byrne is the unquestionable star of "Physical" as Sheila Rubin, but she's joined by an impressive supporting cast. Stand-up comedian Rory Scovel plays her husband Danny, ("Those Who Can't," "Robbie," "I Feel Pretty") who proves each episode why he should become the next big comedian crossover star. The rest of the ensemble cast includes Paul Sparks ("Boardwalk Empire," The Girlfriend Experience") Della Saba ("Kung Fu Panda: The Dragon Knight," "Steven Universe"), Lou Taylor Pucci ("American Horror Story: 1984," "Spring"), Dierdre Friel ("New Amsterdam," "Search Party"), and Geoffrey Arend ("Madam Secretary," "The Offer").
Season 2 expanded the series with Murray Bartlett ("The White Lotus," the upcoming "The Last of Us" series) as aerobics instructor and late-night infomercial guru Vinnie Green, as well as Anna Gunn ("The Practice," "Deadwood"), Tawny Newsome ("Vacation Friends," "Star Trek: Lower Decks"), and relative newcomer Donny Divanian ("The Dress Up Gang"). We can only predict that season 3 will bring even more new faces into the fold.
Where is season 3 heading?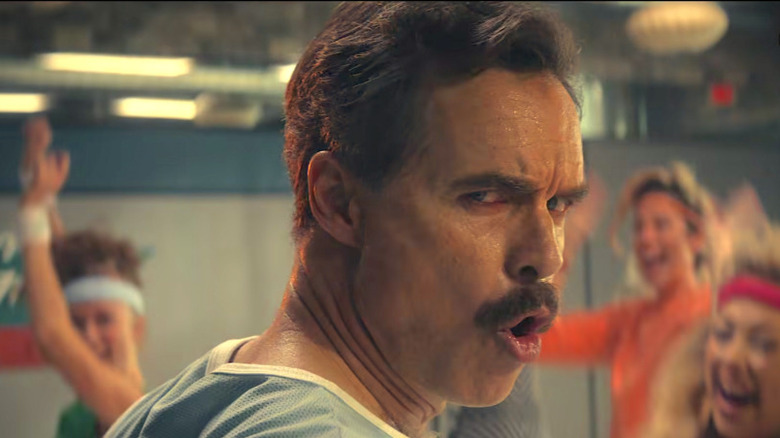 Apple TV+
When "Physical" first debuted, it was positioned as a subversion of the idyllic ways the 1980s are often presented through the lens of nostalgic entertainment. Sheila was a woman looking to start a fitness empire, but also struggling with an eating disorder due to her issues with power and self-esteem. It was clear that "Physical" had the potential to be great, but desperately needed to take bigger and more nuanced swings. Fortunately, season 2 was just what the doctor ordered. The second season gave Sheila a much stronger character arc and higher stakes as her competitors also try their hand at turning themselves into fitness personalities. The show also grappled further with how to tackle the difficult subject of disordered eating.
The obstacles in season 2 were massive compared to season 1, and in season 3, Sheila is heading toward a burn out. She dedicates so much time and energy trying to help or fix others as a means of deflecting from her own issues, and that's no way to exist. She's got to make some changes and actually deal with her issues or she's going to explode. It's clear that Sheila's newfound relationship with Vinnie Green is only going to get more complicated as time goes on, and it wouldn't be surprising if it became the central conflict of season 3.