Venom 3: Everything We Know So Far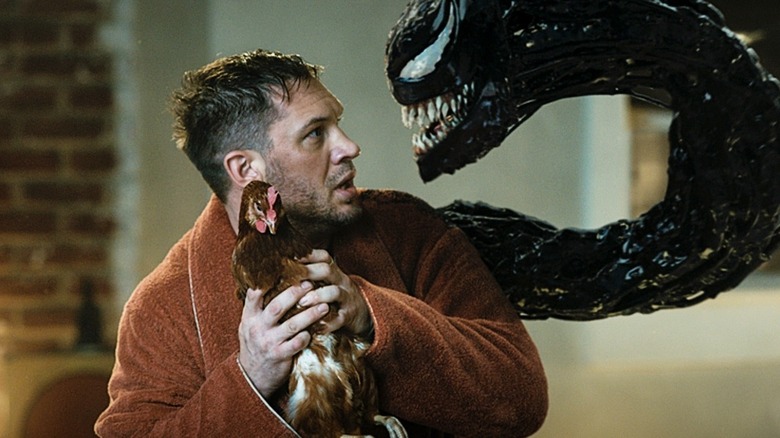 Sony Pictures Releasing
In the spirit of Pride Month, it's time to set our sights on everything we know about the much-anticipated "Venom 3." If you were previously unaware of the Marvel/Sony anti-hero's LGBTQ+ leanings, you clearly didn't watch "Venom: Let There Be Carnage" closely enough.
So, what's next for journalist Eddie Brock (Tom Hardy) and the alien symbiote who possesses him (also voiced by Tom Hardy)? The strength of their relationship was put to the test in the 2021 sequel, causing a dramatic break-up between the (literally) star-crossed pair. While they were able to come together to patch things up and fight the titular Carnage, it will nonetheless be interesting to see how the pair's relationship has continued to develop. Considering how the first two "Venom" films made financial killings at the box office (earning $856 million and $502 million respectively), it's no wonder that fans are already hungry for a third installment. Here's everything we know so far. 
What we know about Venom 3's release date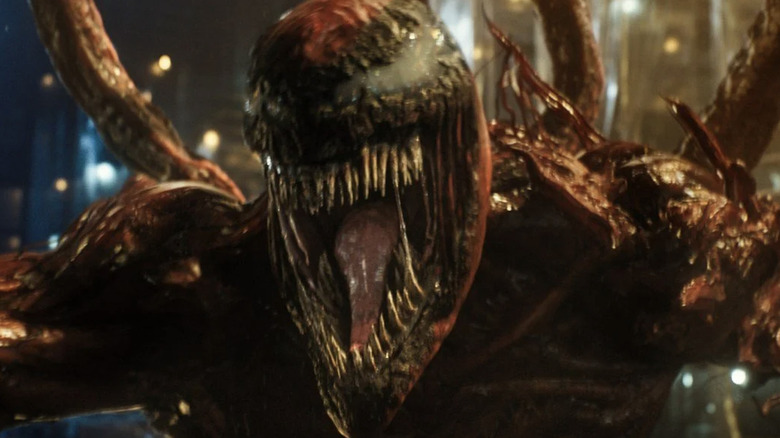 Sony Pictures Releasing
As of publication, "Venom 3" has not been given a secure release date, but Sony is apparently eyeing a summer 2024 theatrical run. There have been rumors of a July 12, 2024 opening, which would put it opening two weeks before Marvel's "Thunderbolts" and one week prior to "Twisters" and "Transformers One." It'll be surprising if the date sticks, especially since both previous "Venom" films were released in October. Then again, the horror movie landscape tends to dominate around the spooky season, so perhaps Sony is trying out a new date in an attempt to capture audiences when they're most in the mood for tentpole blockbusters. Only time will tell. 
What we know about the plot of Venom 3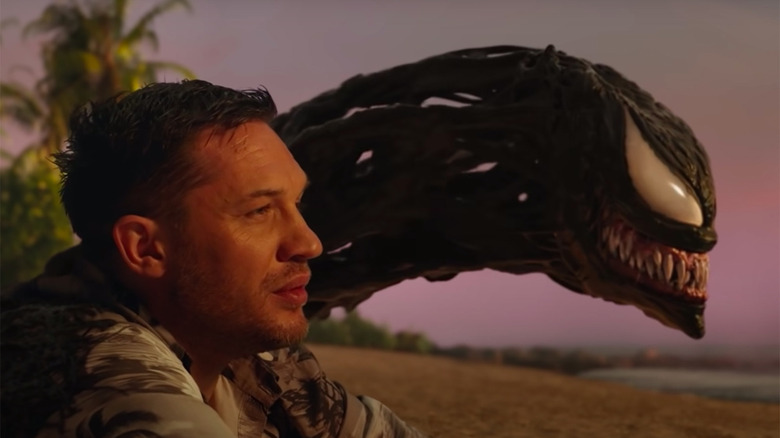 Sony Pictures Releasing
Back in April of 2022, Sony Pictures announced that "Venom 3" was officially in the works during a CinemaCon panel — and that's pretty much all that was made public at the time. For the past year, we've all just had to deal with the slight serotonin boost of simply knowing that another movie is indeed imminent, but there's no telling what the film is going to be about. Even as casting announcements continue to roll out, what kind of story we can expect from "Venom 3" is still being held close to the Marvel/Sony chest. 
However, in an Instagram post, Tom Hardy shared a picture of the front page of the "Venom 3" script. The official (or working) title was scrawled over with a crude doodle of the eponymous alien's visage, but this small detail honestly adds to the playful hype. The front page reveals that Tom Hardy once again co-wrote the story with Kelly Marcel, who he also teamed up with on the story for "Venom: Let There Be Carnage." Similarly, Marcel is credited as the screenwriter for "Venom 3" on the script's front page, returning for sole screenplay credit as in the previous "Venom" sequel.
There have also been rumors of "Venom 3" serving as a connective film between "Madame Web" and even the Tom Holland "Spider-Man" films, but since that sounds too good to be true, we won't be holding our breath anytime soon. However, if the powers at be do decide to play God and deliver something as bananas ridiculous as another multiverse within the Sony branch of the Marvel Cinematic Universe, we won't be complaining.
What we know about the creative team of Venom 3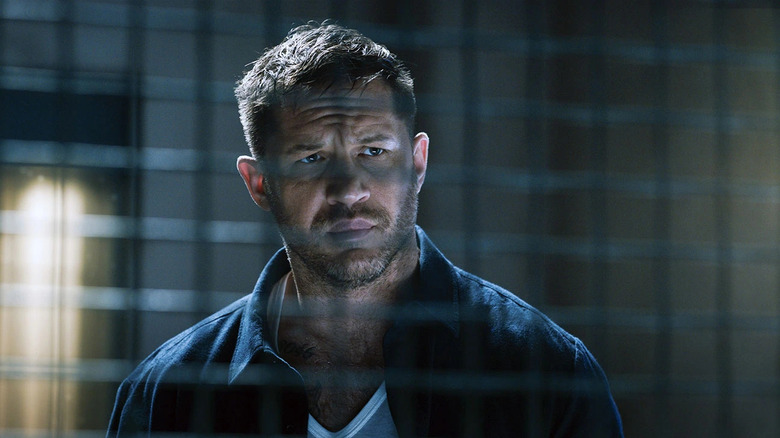 Sony Pictures Releasing
Tom Hardy is, of course, returning to play Eddie Brock/Venom, with Deadline reporting that Chiwetel Ejiofor ("Doctor Strange") will be joining him in the sequel in an undisclosed role. The duo will be joined by "Ted Lasso" star Juno Temple, who is said to be taking a leading role. Our apologies, but there's been no word on whether or not any other Marvel characters would appear in the film, so we cannot determine if it's Morbin' time. 
"Venom" and "Venom: Let There Be Carnage" writer Kelly Marcel is taking the reins as director for "Venom 3," making her one of a handful of women to direct a movie under the Marvel Banner. Marcel will also produce the film that she co-wrote with Hardy. Additional producers include Avi Arad, Matt Tolmach, Amy Pascal, and Hutch Parker.