Venom 3: Everything We Know So Far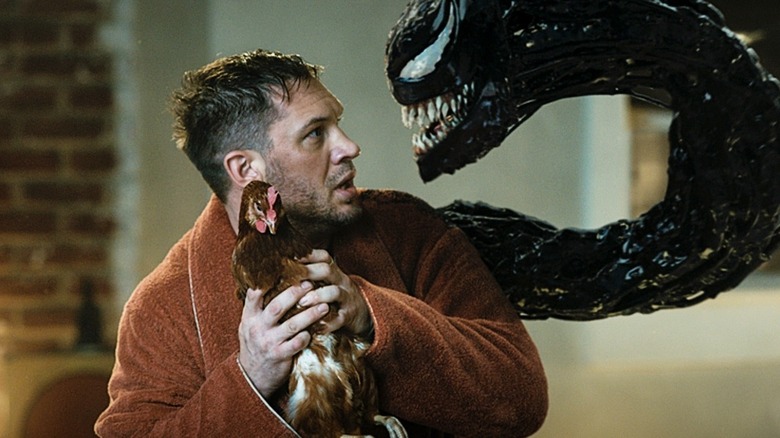 Sony Pictures Releasing
In the spirit of Pride Month, it's time to set our sights on everything we know about the much-anticipated "Venom 3." If you were previously unaware of the Marvel/Sony anti-hero's LGBTQ+ leanings, you clearly didn't watch "Venom: Let There Be Carnage" closely enough.
So, what's next for journalist Eddie Brock (Tom Hardy) and the alien symbiote who possesses him (also voiced by Tom Hardy)? The strength of their relationship was put to the test in the 2021 sequel, causing a dramatic break-up between the (literally) star-crossed pair. While they were able to come together to patch things up and fight the titular Carnage, it will nonetheless be interesting to see how the pair's relationship has continued to develop. Considering how the first two "Venom" films made financial killings at the box office (earning $856 million and $502 million respectively), it's no wonder that fans are already hungry for a third installment. 
Sony CinemaCon panel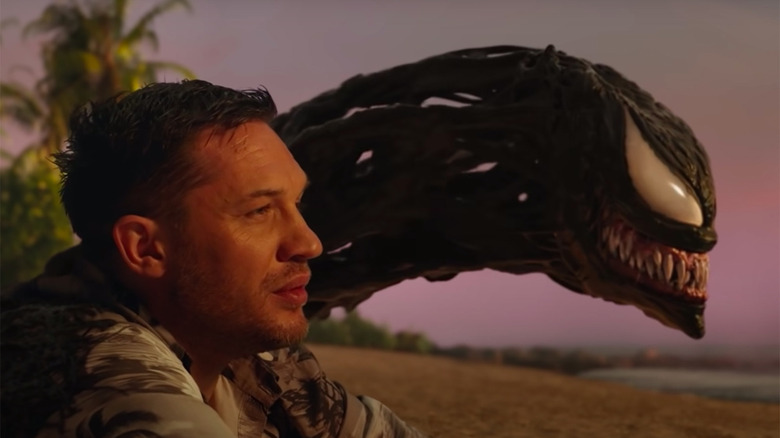 Sony Pictures Releasing
Back in April, Sony Pictures announced that "Venom 3" was officially in the works during a CinemaCon panel — and that's pretty much all that was made public at the time. There was no announcement of cast, crew, or further concrete details pertaining to the new "Venom" movie. For the past few months, we've all just had to deal with the slight serotonin boost of simply knowing that another movie is indeed imminent.
Tom Hardy's recent Instagram announcement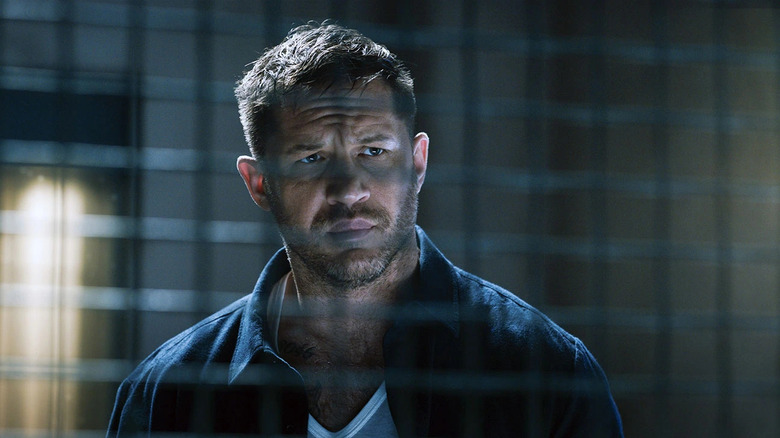 Sony Pictures Releasing
But today we can celebrate another crumb of information being tossed our way! In an Instagram post, Tom Hardy shared a picture of the front page of the "Venom 3" script. The official (or working) title was scrawled over with a crude doodle of the eponymous alien's visage, but this small detail honestly adds to the playful hype. The front page reveals that Tom Hardy once again co-wrote the story with Kelly Marcel, who he also teamed up with on the story for "Venom: Let There Be Carnage." Similarly, Marcel is credited as the screenwriter for "Venom 3" on the script's front page, returning for sole screenplay credit as in the previous "Venom" sequel.
For now, that's all that we've got the scoop on, but be sure to stay tuned! We've got a long way to go until the latest "Venom" movie drops.