Tom Hardy Tries To Explain How Venom Is Connected To The MCU, Confuses Everyone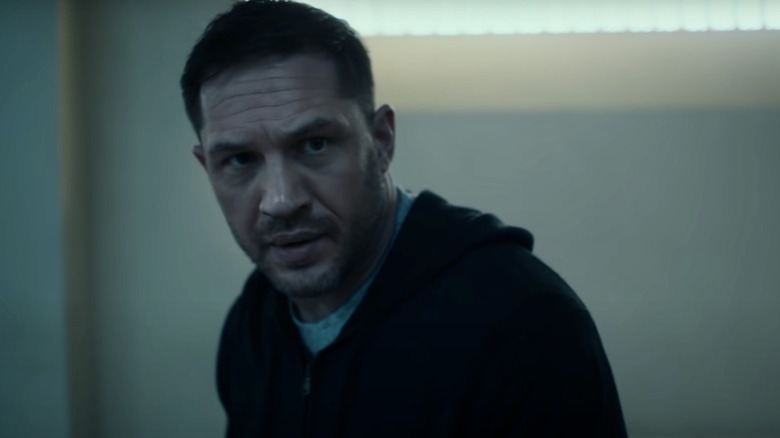 Sony Pictures
You've heard Andy Serkis talking up the so-called "Venom-Verse." Now, it's Tom Hardy's turn.
Serkis directs and Hardy stars in "Venom: Let There Be Carnage," which will test the limits of PG-13 — but not our patience. The 2021 sequel to Sony's commercially successful yet critically drubbed "Venom" film is said to clock in at a mere 90 or 95 minutes. This would make it one of the shortest, if not the outright shortest live-action Marvel movie ever. 
If you have a short attention span or just believe brevity is the soul of wit, that might please you. Hardy's comments on how Venom connects to the MCU, on the other hand, might require a bit of deeper concentration. Listen to what he has to say about that (via ScreenRant):
"There's a Venom-Verse, you know, there's a Spider-Verse, there's multiverses, there's all kinds of canon and lore and mythology to explore both laterally and forward in time. I think with the right people and the right planning, and feedback from the audience, and understanding it's about making the right choices at the right time... Even with foresight of understanding where things may go already or they wish to go, it's a combination of all those in the alchemy of what it will be."
It's that last statement of Hardy's, in particular, that reads as somewhat confusing: "Even with foresight of understanding where things may go already or they wish to go, it's a combination of all those in the alchemy of what it will be."
Let's see if we can't unpack that.
"The Alchemy of What It Will Be"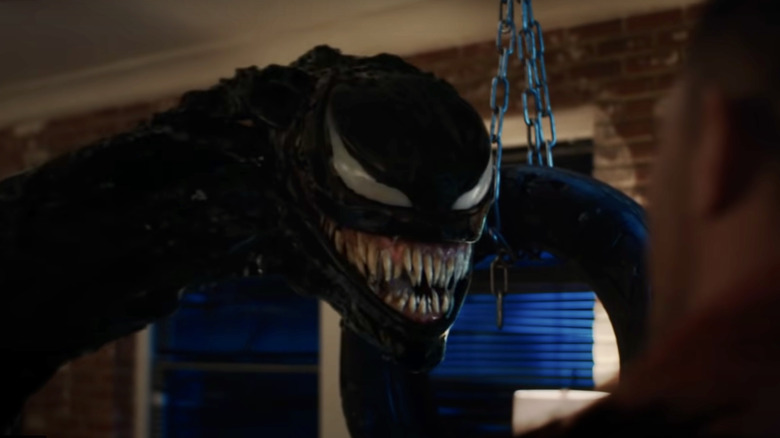 Sony Pictures
If you go back and read what Hardy says at the beginning, and cross-reference it with what Serkis recently said about when Venom and Spider-Man might meet, it seems clear that both of them are simply laying the groundwork for more "Venom" movies, with and without Spider-Man or other MCU characters.
The only question is what form those movies will take. Serkis used some of the same wording as Hardy, talking about the lore of Venom and the Venom-Verse. I'm sure they're both media-trained and have rehearsed certain talking points ahead of the press tour for "Let There Be Carnage."
Now, they're just waiting to see what the response to the movie is and whether they'll get the chance to go deeper into the Venom-Verse before it forms a symbiote bond with the Spider-Verse and the larger Marvel multiverse. Sony still holds the movie rights to "Spider-Man" and, for all we know, the multiverse shenanigans in "No Way Home" could usher the character out of the main MCU timeline, back into Sony's Spider-Verse or Venom-Verse or whatever you want to call it. 
We already got a glimpse of Michael Keaton's Vulture in the trailer for "Morbius," starring Jared Leto. Remember that movie? The trailer hit in January 2020 but because of the pandemic, the movie has been delayed to January 2022.
Buried beneath all of this is that lingering question often posed to Serkis (and, no doubt, Hardy) about when Venom is going to meet Spider-Man. Serkis' answer was, "It's going to happen." It's just a question of when.
"Venom: Let There Be Carnage" oozes its way into theaters on October 1, 2021.