Will Forte And Lana Condor Join John Cena In Coyote Vs. Acme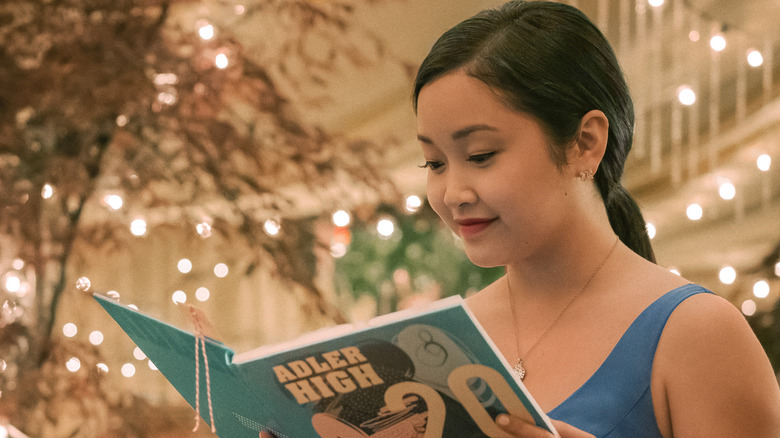 Netflix
"Coyote vs. Acme," the new live-action/animated hybrid from Warner Bros. announced some new cast members today, and boy does this movie sound like it's shaping up to be something special. Joining the already announced human Looney Tune John Cena as the big, bad lawyer of the Acme Corporation, is Will Forte as Wile E. Coyote's down-on-his-luck lawyer, and "To All The Boys I've Loved Before" star Lana Condor in a yet-to-be-named role. Based on the hilarious New Yorker article of the same name, "Coyote vs. Acme" centers on Wile E. Coyote who after years of being beaten, blown up, and thrown into boulders by the seemingly defective Acme products, decides to hire a billboard lawyer to sue the corporation for negligence. The American legal system is a pain on its own, but the Acme corporation is represented by a no-nonsense attorney who just so happens to be Forte's character's former boss.
The film is being directed by Dave Green ("Earth to Echo," "Teenage Mutant Ninja Turtles: Out of the Shadows") from a script by Samy Burch ("Crown Prince," "Bev"), and is being produced by the former president of animation and innovative technology at Warner Bros. Pictures, Chris DeFaria ... and James "R-rated Scooby-Doo" Gunn. 
Did I make that exact same James Gunn joke in the announcement for Cena's casting? Yes, yes I did. But it's a good enough joke that I have no shame in reusing it, and I secretly hope that if enough people talk about it, maybe I'll finally get the canonical representation of gay Velma that Gunn tried to make happen!
Continuing Forte's cartoon relationship with Warner Bros.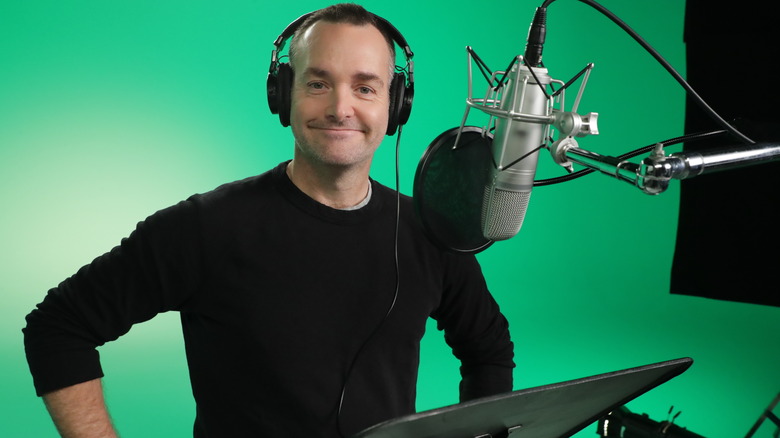 Warner Bros.
While we still don't know what sort of role Condor is going to play, the casting of Forte continues his cartoonish relationship with Warner Bros. Forte controversially took over the voice-over duties as Shaggy from Matthew Lillard for the movie "Scoob!" aka "Scooby-Doo: A New Universe." Forte was recently filming a series adaptation of his popular "MacGruber" character for Peacock and popped up on the hilarious murder mystery show "The Afterparty" for Apple TV+. Condor is currently filming "Moonshot," a new romantic comedy for HBO Max featuring Cole Sprouse and Zach Braff as an "Elon Musk type." The two films mark Condor's first big projects following the completion of her Netflix trilogy of "To All The Boys I've Loved Before" teen romance films.
It's doubtful that we'll have to fear whether or not someone like Chris Pratt will voice Wile E. Coyote, because the character is historically silent, usually speaking in the form of holding up painted signs. While originally voiced by Mel Blanc when he did speak, Wile E. Coyote has had a number of voice actors over the years, typically due to the infrequency of his spoken lines. Voice actor Eric Bauza who provided most of the Looney Tunes voices in "Space Jam: A New Legacy" was the voice of Wile E. Coyote in the "Looney Tunes World of Mayhem" video game, but JP Karliak voiced the character from 2015-2020 on "New Looney Tunes." Hopefully, Warner Bros. will keep one of them booked and busy and let them voice the character in the new film.
"Coyote vs. Acme" is due out in theaters on ​​July 21, 2023.