Human Looney Tune John Cena Joins Coyote Vs. Acme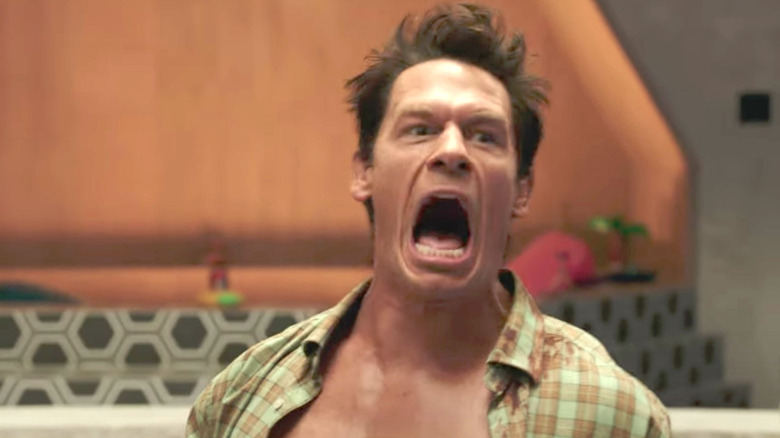 Hulu
Big match John Cena is on a roll! Fresh off the announcement that James Gunn's "Peacemaker" has been given the second season order from HBO Max, we've recently learned that Warner Bros. is doubling down on the face that runs the place by casting him in the upcoming "Looney Tunes" live-action/animated hybrid flick, "Coyote vs. Acme." The film is being directed by Dave Green ("Earth to Echo," "Teenage Mutant Ninja Turtles: Out of the Shadows") from a script by Samy Burch ("Crown Prince," "Bev"), based on Ian Frazier's 1990 piece for the New Yorker of the same name.
"Coyote vs. Acme" was originally set to be produced by Chris McKay of "The Lego Movie," but along with Cena's casting announcement comes the news that the film is now being produced by the former president of animation and innovative technology at Warner Bros. Pictures, Chris DeFaria ... and James "R-rated Scooby Doo" Gunn. Cena is set to play the intimidating former boss of Coyote's lawyer representing the Acme company, which means we're finally getting the long-awaited cinematic Cena heel turn! The man who taught us "love has no labels" is going to play the defender of a capitalist empire, hopefully taking inspiration from real-life capitalist supervillain Vince McMahon of the WWE, and bringing his love for wearing the s*** out of a well-tailored suit.
What Coyote vs. Acme is all about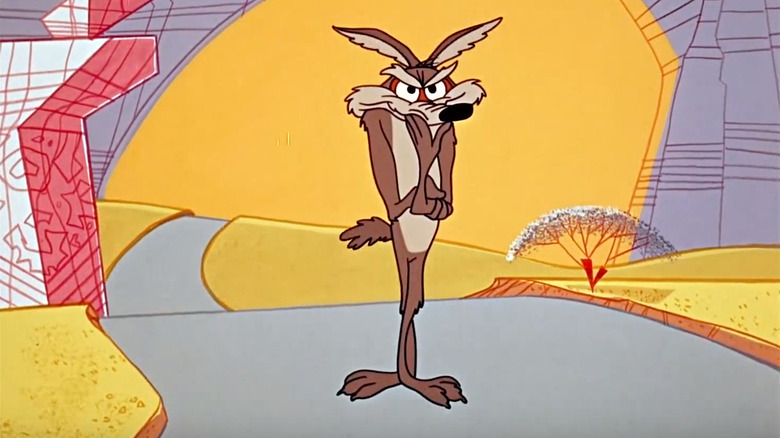 Warner Bros.
In case you've never seen a "Wile E. Coyote and The Roadrunner" cartoon, the stories are pretty simple. Wile E. Coyote is trying to catch the Roadrunner because he wants to murder him and eat his presumably delicious bird meat, but The Roadrunner is fast as hell and keeps thwarting his attempts. Knowing that there's no way he'll ever be fast enough to catch him, Wile E. Coyote instead chooses to set traps using products from the Acme company, which backfire in his face every single time and cause him great bodily harm. "Coyote vs. Acme" shows an exhausted Coyote fed-up with Acme's seemingly defective products seeking out the assistance of a billboard lawyer. The down-on-his-luck lawyer reluctantly takes the case but is distraught to discover that the lawyer representing Acme is none other than his former boss ...AND HIS NAME IS JOHN CENA!
The reunion of James Gunn and John Cena is an exciting one, because Gunn clearly "gets" the comedic magic of Cena, and Cena is unafraid to completely buy into whatever brand of weirdness Gunn puts in front of him. Production on the part-animated family film, part-courtroom drama "Coyote vs. Acme" is due to begin in late March in New Mexico, so it'll be a while until we get to hear Cena try to defend the legitimacy of products like the Acme detonator, leg muscle vitamins, fleet-foot jet propelled tennis shoes, do-it yourself tornado kit, dehydrated boulders, disintegrating pistols, trick bones, anti-nightmare machines, and rocket powered roller skates.