Coyote Vs. Acme: Release Date, Cast, And More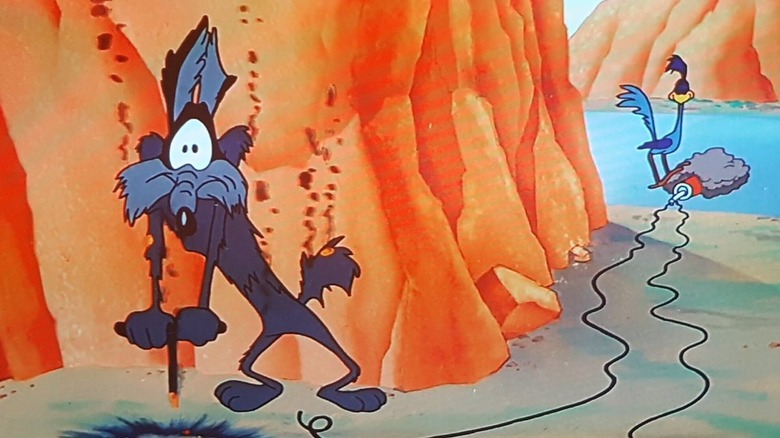 Warner Bros.
(Welcome to ...And More, our no-frills, zero B.S. guide to when and where you can watch upcoming movies and shows, and everything else you could possibly stand to know.)
Some coyotes just can't catch a break. Wile E. Coyote, the cartoon canine created by animator Chuck Jones and writer Michael Maltese, can never seem to catch one. He can't ever catch the Roadrunner, either, despite using many contraptions and traps from the fictional Acme corporation in his attempts. Warner Bros. is set to release a new cartoon and live-action hybrid film, "Coyote vs. Acme," highlighting the efforts of the wily Wile E. Here's everything we know about the upcoming movie, which might finally give this disastrous dog his day. 
Coyote vs. Acme Release Date and Where You Can Watch It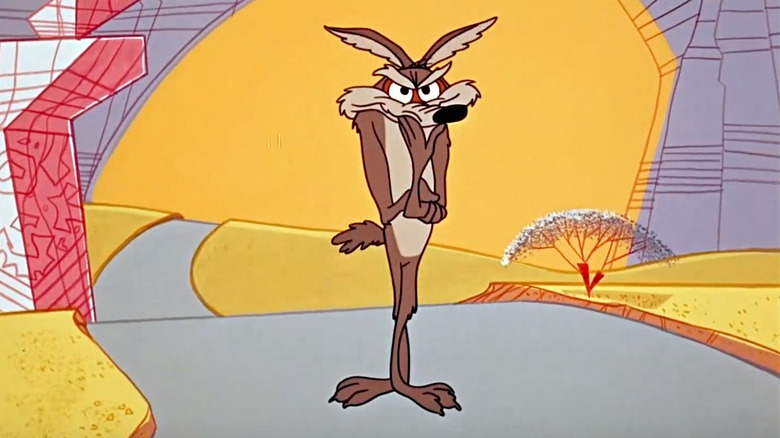 Warner Bros.
The Roadrunner may be speedy, but this movie isn't going to be getting here anytime soon. "Coyote vs. Acme" is set for release exclusively in theaters on July 21, 2023. 
What is Coyote vs. Acme?
Warner Bros.
While Warner Bros. hasn't released any information on the plot of "Coyote vs. Acme," a cursory Google search reveals that writer Ian Frazier has a collection of comical essays called, you guessed it, "Coyote V. Acme." The titular tale is comprised of "the opening statement of an attorney representing Wile E. Coyote in a product liability suit against the Acme company, supplier of unpredictable rocket sleds and faulty spring-powered shoes." 
Whether or not Warner Bros. are going to use that plot or not is anyone's best guess, but a courtroom drama between a cartoon coyote and living, breathing humans sounds like a weird, fun adventure. They might take it a step further, with the coyote trying to use his "talents" on the Acme company, turning their own faulty equipment against them. Unfortunately, Roadrunner could not be reached for comment.
Coyote vs Acme Writers, Director, and More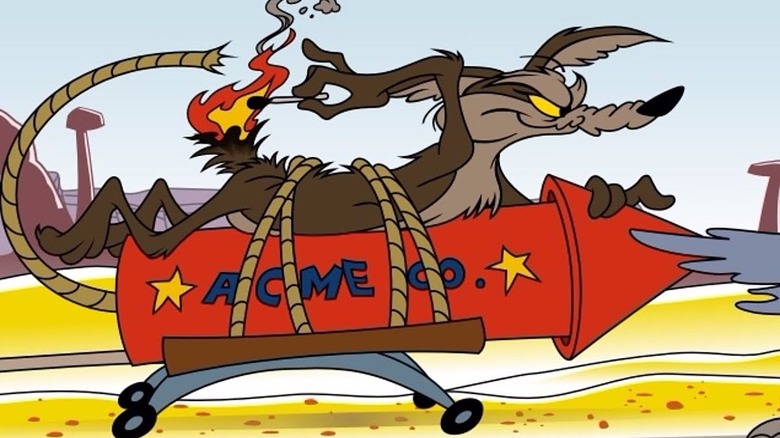 Warner Bros.
Writers Jon and Josh Silberman, who have worked on shows like "Living Biblically" and "It's Always Sunny in Philadelphia," are writing the movie's script. "The LEGO Batman Movie" director Chris McKay is set to produce. 
There's no word on how the live-action and animated parts will be mixed, or what style of animation they'll use. Something like "Who Framed Roger Rabbit," with two-dimensional cel-shaded animation alongside live-action footage, could be a lot of fun. They'll probably go with something a little closer to the "Sonic the Hedgehog" movie or "Space Jam: A New Legacy," trying to make the two worlds blend seamlessly, which is fine but not as artistically interesting. 
Coyote vs. Acme Cast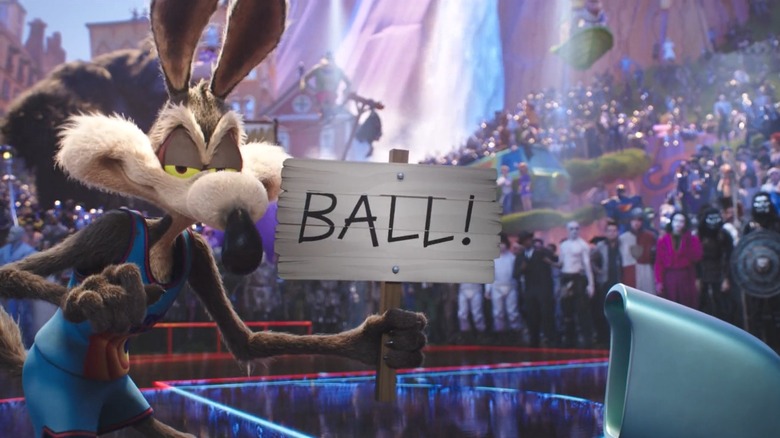 Warner Bros.
There's no announced cast for "Coyote vs. Acme" yet, though more details should be coming as we get closer to production.