Cheaper By The Dozen: Everything We Know So Far About The New Reboot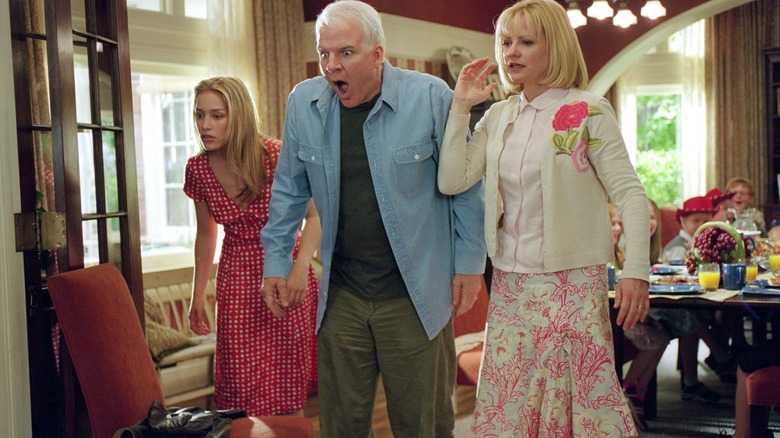 20th Century Studios
You asked, and Disney answered. You may think that this year's Disney+ Day was a raging success because of the flood of first looks and teases for all things Marvel – although it's important to note that things didn't go too smoothly. But we can all certainly agree that the crown jewel of that day belongs to the "Cheaper by the Dozen" reboot, the second of its kind and fourth film in this property overall. Fine, that might be a slight exaggeration, but clearly Disney believes that enough people are interested in this to justify an entirely new revival after the last film, "Cheaper by the Dozen 2," in 2005. We'll have to wait and see if this gamble over a more updated and modernized version of the very familiar story pays off. In the meantime, here's a round-up of everything we know so far about Disney's "Cheaper by the Dozen" reboot.
When And Where To Watch Cheaper by the Dozen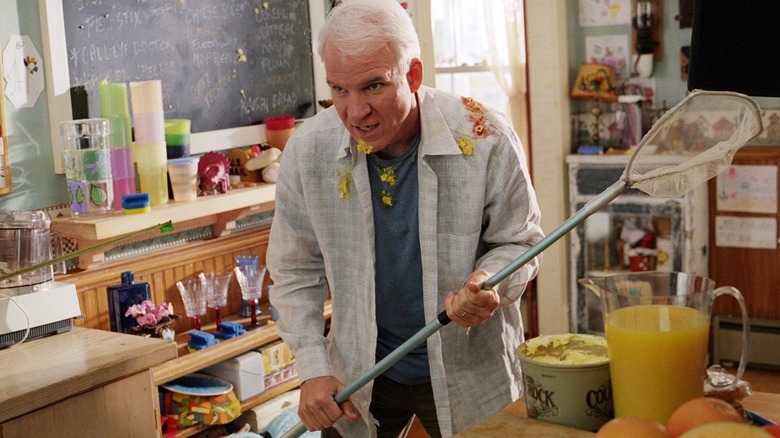 20th Century Studios
Disney announced the release for "Cheaper by the Dozen" for March of 2022, with a specific date to be announced at a later point in time. Remember when I stated earlier that we'll have to wait to see how this movie performs? Well, that'll be a bit tricky as the reboot is scheduled to release straight to streaming on Disney+ exclusively for paying subscribers. Since Disney doesn't tend to release any substantial data for their streaming metrics (we've been going through the same thing with Netflix recently), we'll apparently just have to take the studio's word for however it ends up performing.
What Cheaper by the Dozen is About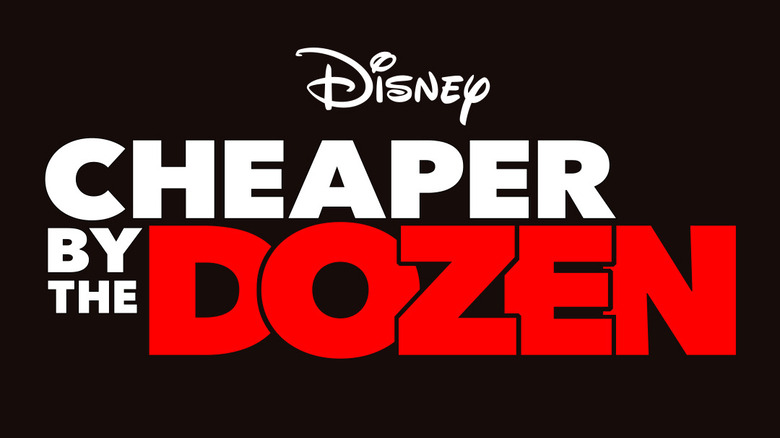 Disney
Oh, Steve Martin would weep if he found he anyone needed to have the premise of "Cheaper by the Dozen" explained to them. But in the interest of doing my job, I will venture to try anyway! Originally produced by 20th Century Fox, the 1950 family comedy film was based on an autobiographical book of the same name by authors by Frank Bunker Gilbreth Jr. and Ernestine Gilbreth Carey. Eventually, the studio would reboot this property with the 2003 film and its sequel two years later. Of course, the Disney acquisition of Fox now means that the rights to this franchise of sorts are theirs to do what they want with, which in this case means rebooting it once again with an eye on diversity and inclusion. 
In short, two parents find themselves overwhelmed in their attempts to keep their ten kids under control and on their best behavior. How much more can filmmakers get out of this story? We're about to find out!
What We Know About the Cheaper by the Dozen Cast and Crew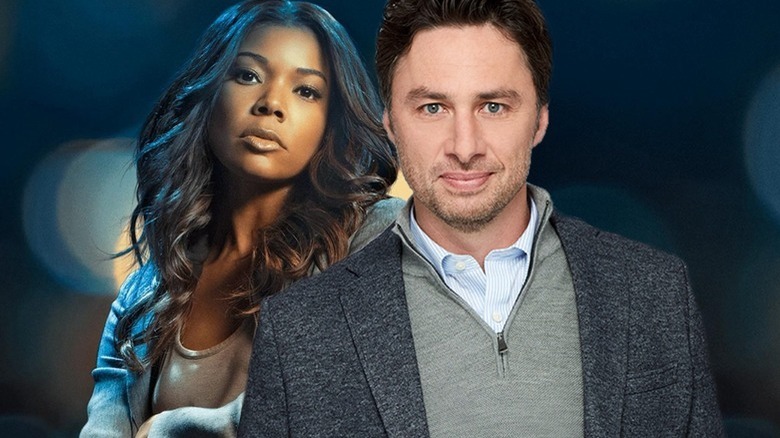 Sony Pictures Television
As announced, Disney's "Cheaper by the Dozen" will be led by actors Zach Braff and Gabrielle Union, the latter of whom described the project as "...an update on the classic comedy centered on a multi-racial, blended family of 12, navigating a hectic home life while managing their family business." Playing their children will be Journee Brown, Kylie Rogers, Andre Robinson, Caylee Blosenski, Aryan Simhadri, Leo A. Perry, Mykal-Michelle Harris, Christian Cote, Sebastian Cote, and Luke Prael. With the 2003 "Cheaper by the Dozen" filmmaker Shawn Levy attached as executive producer, this reboot will be directed by Gail Lerner ("Black-ish") from a script by Kenya Barris ("Girls Trip," "Shaft," "Black-ish") and Craig Titley ("Cheaper by the Dozen," "Cheaper by the Dozen 2," Agents of S.H.I.E.L.D.").