Moon Knight First Look: Oscar Isaac Enters The MCU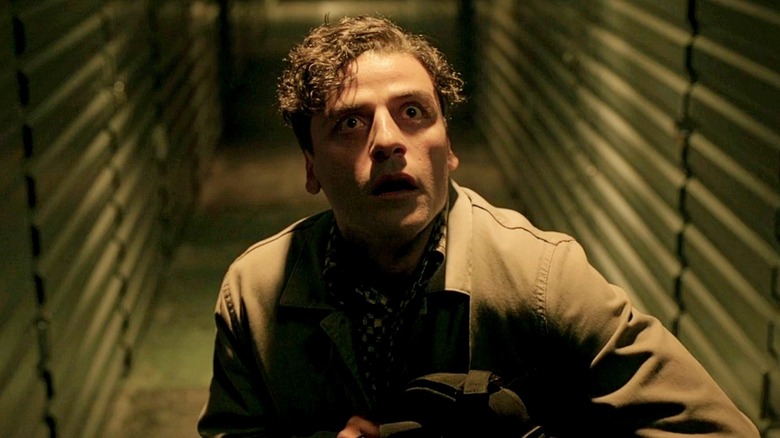 Marvel Studios
Disney+ Day is finally here, a day unrolling new announcements of upcoming Disney and Marvel projects, as well as everything that falls under the Disney umbrella (she said, refreshing the page for possible "Predator" news). The streaming service is celebrating its second year running (and over 30 million downloads) with a brand new series introducing us to a long-beloved comic book character, played by a beloved actor already familiar with Disney via the "Star Wars" franchise. 
Oscar Isaac plays Marc Spector, a CIA operative-turn-merc who was left for dead in the Egyptian desert, until the moon god Khonshu gave him a little supernatural something to help him recover and redeem himself for a life of killing — not totally recovered, though, as Spector lives with dissociative personality disorder, and he might just be losing his grip on reality. Until he figures it out, he is Moon Knight. A "Moon Knight" teaser trailer has been released for subscribers, and you can watch it right now below.
First teaser for MOON KNIGHT! #DisneyPlusDay pic.twitter.com/xyeoUvw6a4

— InSession Film (@InSessionFilm) November 12, 2021
Leaps Tall Buildings in A Single Bound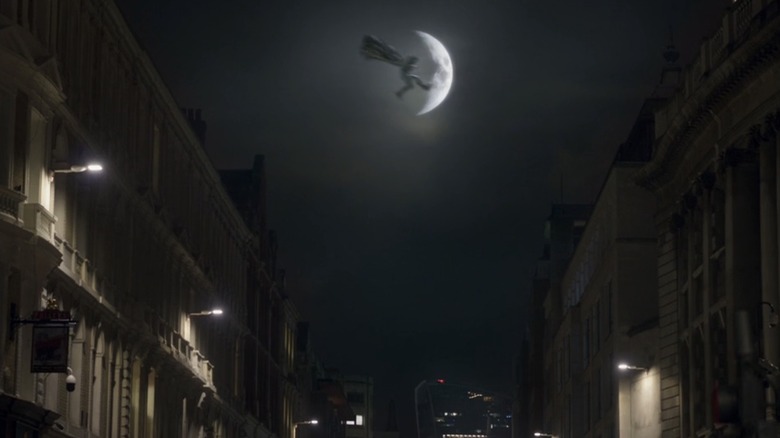 Marvel Studios
The teaser gives us a look at the origins of the Marvel character, originally created by writer Doug Moench and artist Don Perlin, and who first appeared in 1975. He hears voices, either a result of his mental condition or the whispers of Khonshu, who dubs him Moon Knight to assign him guardianship over the innocents of Earth. Donning his trademark crisp white costume (how does he keep that thing clean?), the Moon Knight is bound to atone for his life of ultraviolence by protecting decent citizens. 
Watching him throw blows on some (likely deserving) victim makes "Moon Knight" appear to have more of a Batman-like street hero vibe, which can open up the door to tons of Marvel vigilantes that haven't seen a big-screen adaptation yet.
A deeper, scratchier voice can be heard over the footage saying, "The voice in your head...it devours you." This is likely Ethan Hawke, who joined the MCU earlier this year as an unnamed villain for the "Moon Knight" series. Who he plays is not yet clear, but as someone who caught Scott Derrickson's "The Black Phone" at Fantastic Fest this year, I can tell you that Ethan Hawke makes a formidable, highly unsettling baddie. The "Sinister" and "Training Day" star has cited cult leader David Koresh as inspiration for his character, and that's all the Marvel NDAs would allow him to spill prior to release.
"Moon Knight" is slated to arrive on Disney+ in 2022, check back with /Film for release updates.