Aquaman And The Lost Kingdom: Release Date, Cast, And More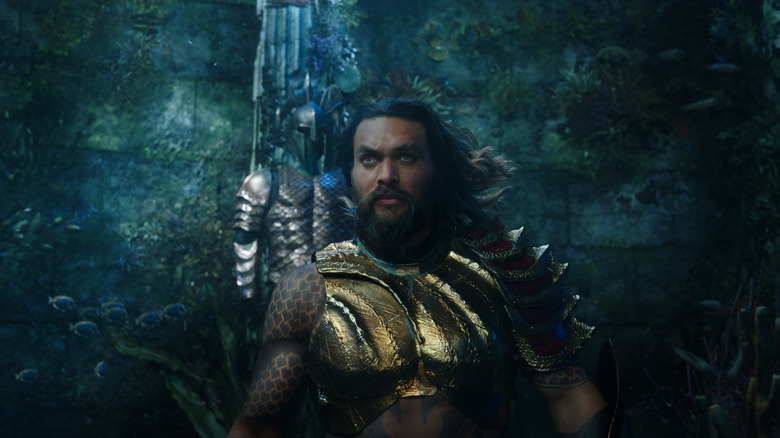 Warner Bros.
(Welcome to ...And More, our no-frills, zero B.S. guide to when and where you can watch upcoming movies and shows, and everything else you could possibly stand to know.)
"Aquaman" was released in December 2018. Despite the hero being at the wrong end of many jokes over the decades, it went on to become a huge success. In no small part thanks to star Jason Momoa's likability and portrayal of Arthur Curry, as well as director James Wan's vision for it. The movie was so successful that it amazingly stands as the highest-grossing DC movie in history. So, naturally, we're getting a sequel. It's currently in production and we're here to give you all of the details you need to be ready when Momoa returns in surely glorious fashion next year.
Here is what you need to know about "Aquaman and the Lost Kingdom."
Aquaman and the Lost Kingdom Release Date and Where You Can Watch It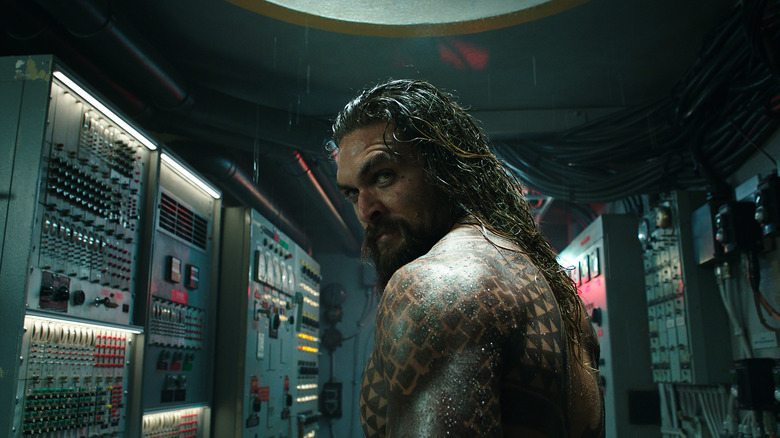 Warner Bros.
"Aquaman and the Lost Kingdom" is set to hit theaters on December 16, 2022. Unlike other Warner Bros. movies released in 2021, it is expected to be released exclusively in theaters. At least at first. So expect to wait at least a handful of weeks before it shows up on HBO Max. This movie will not be like "The Suicide Squad" in that regard.
What Is Aquaman and the Lost Kingdom?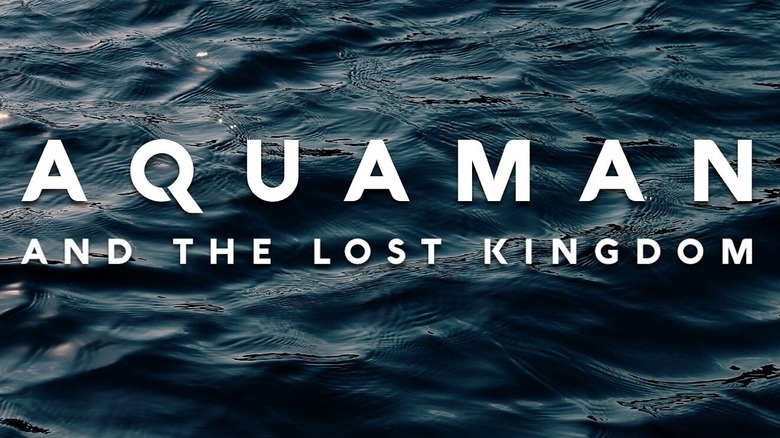 Warner Bros.
"Aquaman and the Lost Kingdom" is an upcoming entry in what is commonly known as the DCEU (DC Extended Universe). It is a sequel to 2018's "Aquaman" and will once again center on Jason Momoa as Arthur Curry. As of this writing, very little has been revealed about the movie's plot. It is filming under the working title Necrus, which may be in reference to another lost city from the world of DC Comics. Director James Wan did, however, explain during last year's DC FanDome that we can, once again, expect to see some horror elements thrown into the mix.
"Just like the first movie had a touch of my horror sensibility in it, in regards to the Trench sequence, I would say there would be a little bit of that in this next one. I think it's a big part of who I am and just naturally comes out in these kinds of films, and especially a movie like Aquaman where the story takes place in these underwater worlds that can be very scary. So naturally, my love for the horror genre just means that I latch myself to these scenes and try to give a little more of my scary sauce on them."
Aquaman and the Lost Kingdom Director, Crew, and More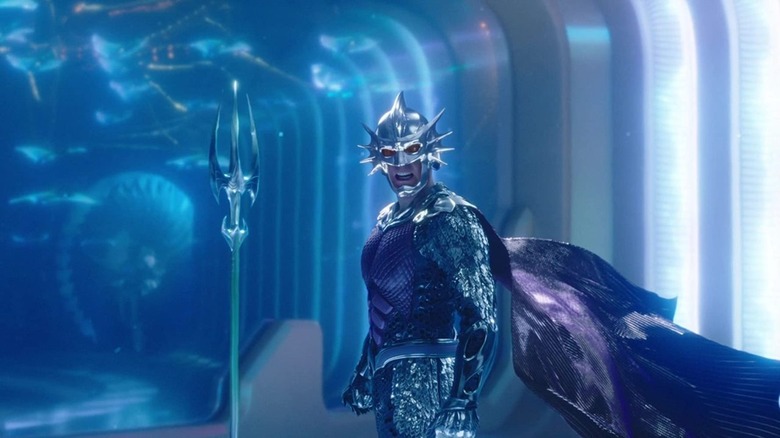 Warner Bros.
James Wan is returning to direct "Aquaman and the Lost Kingdom." Though he took a little break from the DC world, returning to his horror roots with the truly crazy "Malignant," Warner Bros. managed to keep Wan aboard for the sequel. David Leslie Johnson-McGoldrick ("Aquaman," "The Conjuring 2") penned the screenplay. Wan is producing alongside Peter Safran, with Walter Hamada and Michal Clear on board as executive producers. Rupert Gregson-Williams ("Aquaman," "Wonder Woman") is set to compose the score.
Aquaman and the Lost Kingdom Cast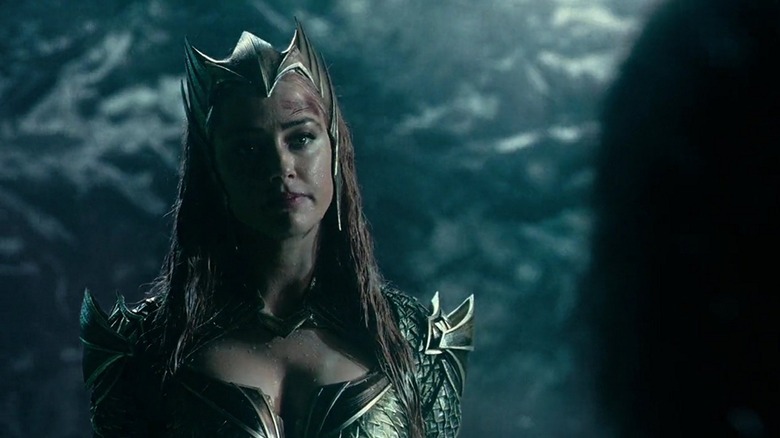 Warner Bros.
Jason Momoa will lead the cast of "Aquaman and the Lost Kingdom" as Arthur Curry. Amber Heard also returns as Mera, despite repeated calls from certain fans to have her replaced. Yahya Abdul-Mateen II (Black Manta), Patrick Wilson (Orm/Ocean Master), and Dolph Lundgren as King Nereus also return to reprise their roles. "Game of Thrones" star Pilou Asbaek has also been added in a mystery role.
Stay tuned, as we'll bring you more updates as they come our way.