TNT Drops Final Season Of Snowpiercer, Series Looks For A New Home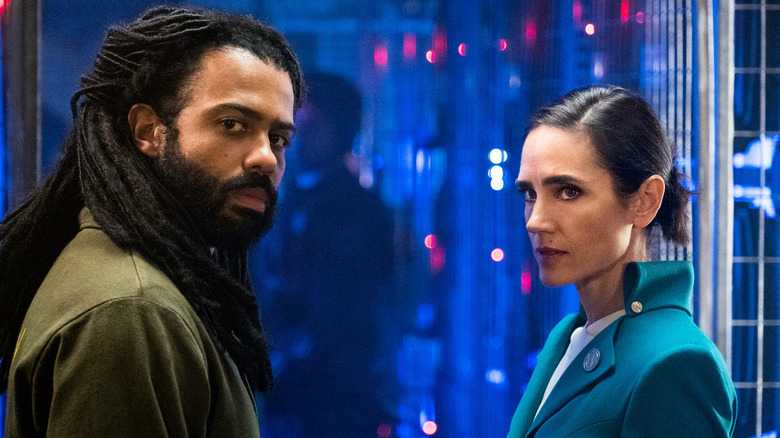 TNT
Warner Bros Discovery, whose bold business model involves paying creators to create something that they won't bother airing once it's finished, is back at it again! This news might come as a shock, given just last week, WBD CFO Gunnar Wiedenfels promised the company was finally finished with its tax write-off cancelation frenzy ("We're done with that chapter," Wiedenfels said in a statement) but it turns out that there are still a couple of stragglers left for the company to kill.
Once upon a time, the world of TV renewals was simple: you watch a season, anxiously await updates, and eventually read the good (or devastating) news about whether or not your new favorite show will be returning. But lately, that process has become grimly muddled. As it turns out, renewals can be revoked. But wait — it gets worse! You might be thinking, fine, renewals can be revoked, but surely once the series enters production, I can rest easy knowing the studio would never scrap a near-completed project. But they can, they will, and they most certainly have. Just ask the crew of HBO Max's "Minx," whose sophomore season was a week away from wrapping production when WBD announced the series was both canceled and being pulled from the streaming platform. In an even more extreme turn of events, (the WBD-owned network) TBS canceled Nasim Pedrad's teen comedy, "Chad," just hours before it was set to premiere its second season.
Warner Bros Discovery President and CEO David Zaslav has gone to great lengths to find the $2 billion in cost savings that he promised, and turning shows into tax write-offs has been a primary part of that strategy — one that's evidently not quite finished yet.
Snowpiercer is the latest casualty of cutbacks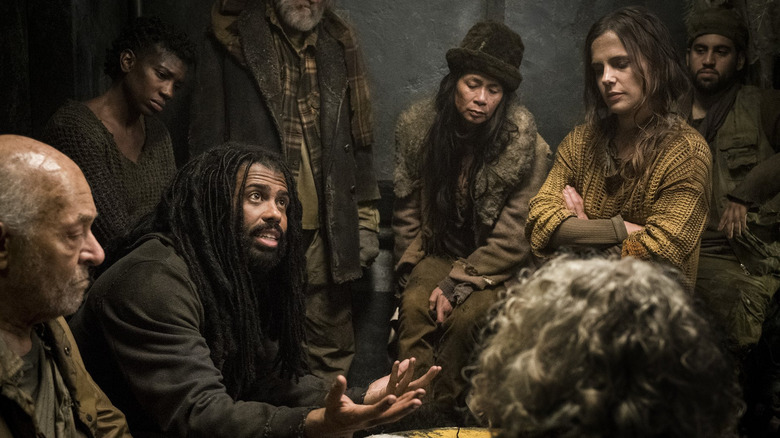 TNT
Per Variety, yet another renewal has been revoked. TNT is scrapping the fourth and final season of "Snowpiercer," which is already produced and was expected to air on the network this year. This adds the Daveed Diggs and Jennifer Connelly starring series to the long list of tax-write-off casualties from WBD, including the decision to pull multiple shows from HBO Max and the move to ax "Batgirl," J.J. Abrams' HBO drama "Demimonde," and various TBS titles, like "The Big D," "Chad," and "Kill The Orange Bear."
But on the bright side, this may not be the end for the post-apocalyptic drama.
Deadline reports that the studio behind "Snowpiercer," Tomorrow Studios, is currently shopping the new season, along with a potential prequel and sequel, in the hopes of building a franchise elsewhere. Tomorrow Studios CEO Marty Adelstein and president Becky Clements said in a statement:
"We love Snowpiercer and believe season four completes a story with incredible talent that will entertain viewers while exploring issues of climate change and class warfare. We are so passionate about this series that we have acquired the rights to control the franchise. We hope to find the perfect partner shortly and finish a great ride with the final season."
In their own statement, a TNT spokesperson said that the network is working with producers to find the series a new home. There are plenty of reasons to be hopeful, "Snowpiercer" fans: it seems like it shouldn't be too hard a sell, given the final season is already completed and the show doesn't expect to be renewed. Plus, this strategy has worked for other canceled titles: "Minx" recently found a new home at Starz, thanks to being produced by the network's parent company, Lionsgate. And after a plea by Pedrad to TBS leadership, the team was able to shop "Chad" around and find a new home on The Roku Channel.
Welcome to the age of unrenewals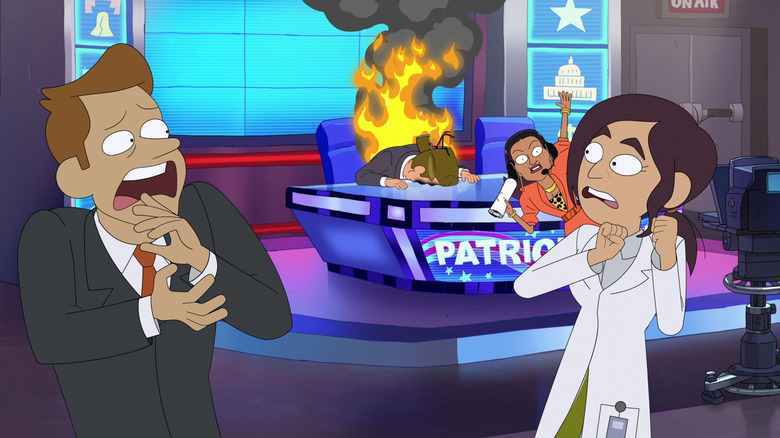 Netflix
The "Snowpiercer" heel turn indicates a very particular path for the future of TNT (and TBS, by extension). After the merger, both WBD-owned networks stopped developing new scripted series, which put the future of their ongoing shows in question. "Snowpiercer," the last scripted TV series at TNT, is officially done for, while TBS only has "Miracle Workers" and "American Dad."
The other big takeaway from this news is that the strategy of revoking season renewals is likely to continue. Unfortunately, this wasn't a special one-off phenomenon born in the shadow of the Warner Bros Discovery merger. Sure, WBD has perfected the art like no other but this was preceded by a wave of unrenewals inspired by pandemic cost-cutting (RIP "Glow"). And given the slew of cuts made in the past year, the trend has been revitalized.
AMC is going all-in on this strategy, having recently scrapped the second season of the Courtney B. Vance legal drama, "61st Street," which had already been filmed. The sci-fi comedy "Demascus" also wrapped production only to be canceled and "Invitation to a Bonfire," (a series that starred "She-Hulk" herself, Tatiana Maslany) got the axe when it was partway through filming. Other casualties include ABC's "Avalon," a drama from David E. Kelley and Michael Connelly; the "Workaholics" film for Paramount+, scrapped five weeks before filming was slated to begin; and Netflix's most recently canceled adult comedy series, "Inside Job," which saw its second-season renewal rescinded.
Folks, things are getting pretty bleak out here! But if it's any comfort, just know that creatives are no happier about this decision than their audiences and The Hollywood Reporter recently noted that some writers are "calling for their union to make the corporate takebacks an issue in upcoming contract negotiations."