Dune: Part Two Adds Character Actor Extraordinaire Tim Blake Nelson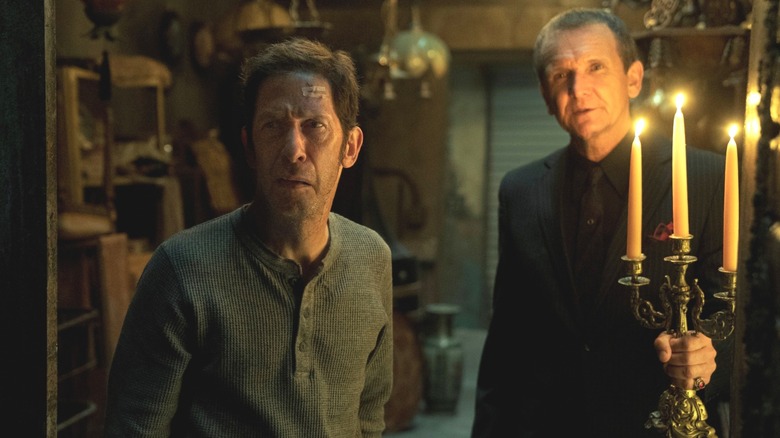 Netflix
"Dune: Part Two" may have only just recently finished principal photography, but did you think a silly thing like that would stop the production from adding even more talent and depth to its already-impressive cast? Ha! Denis Villeneuve laughs at such fanciful notions.
Not content to guide the first installment of "Dune" to critical acclaim (some stick-in-the-muds thought it could've been better, though!) and just enough box office success in the pandemic era to merit a sequel, the filmmaker has gone out of his way to find all the buzziest, talented, and big-name actors around for what's set to become the newest and biggest fantasy saga this side of "Star Wars." The Hollywood Reporter has the news that none other than Tim Blake Nelson, the widely-seen performer who may be the epitome of "Hey, I know that guy!" actors among your parents and neighbors, has joined the ensemble cast of "Dune: Part Two."
Unfortunately, the report has no information on exactly who the popular character actor may be playing. A quick look at the roles that have already been filled, however, leave fewer options than one might think for a novel as sprawling as author Frank Herbert's original source material. Nelson joins newcomers Austin Butler (as Feyd-Rautha, a rival to Paul Atreides), Florence Pugh (as Princess Irulan, a semi-narrator in the book and the daughter of the Emperor), Léa Seydoux (as Lady Margot Fenring, a supporting character and political figure in the book), and Christopher Walken (as the Emperor himself).
Read on for all the details.
Let the great casting flow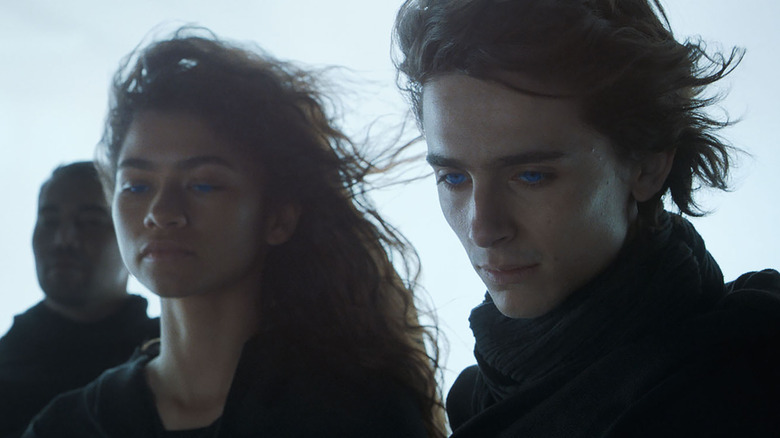 Warner Bros.
If you're an in-demand actor and you aren't in a "Knives Out" movie, the Marvel Cinematic Universe, or "Barbie," well, then you've most likely already been cast in "Dune: Part Two" and you simply don't know it yet.
With the addition of Tim Blake Nelson, the mind-bogglingly stacked cast of Denis Villeneuve's sequel swells to even greater heights. The film will already see the return of Timothée Chalamet, Zendaya, Rebecca Ferguson, Javier Bardem, Dave Bautista, Stellan Skarsgård, Charlotte Rampling, Stephen McKinley Henderson, Josh Brolin, and many more vying for precious amounts of screen time. So what does that leave for Nelson in terms of sizable roles that are worthy of someone of his stature and skills? Well, one possibility could be Count Hasimir Fenring, Lady Margot's conniving and over-ambitious husband who takes on a much larger role in the book and presumably stands do so in the sequel as well.
Although it appears we'll have to bide our time until a later date to find out exactly who Nelson will be playing, perhaps with the debut of the first footage from the sequel, at least fans won't have to wait quite as long as before. As reported previously, the release date for the film has been moved forward by two weeks to November 3, 2023. Until then, keep a close eye on /Film for any updates on the production as they come in.