Unlike The First Movie, A Black Adam Sequel Won't Take 15 Years To Make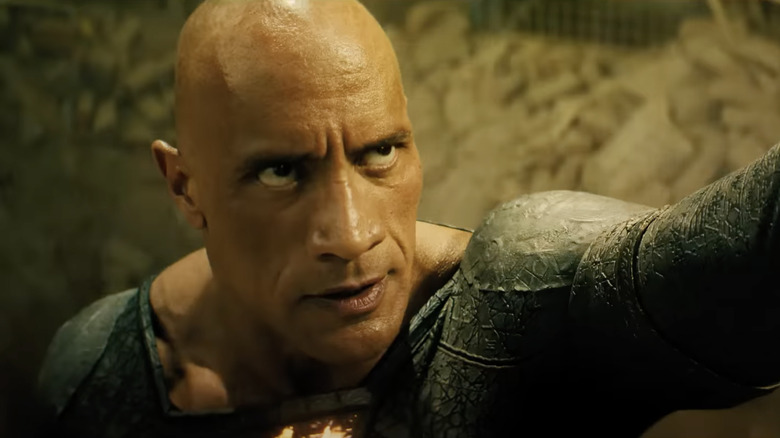 Warner Bros.
"Black Adam" has only just hit theaters today, but producers are already talking up a potential sequel. The Dwayne Johnson-led DC superhero film has earned mixed reviews so far, with our own calling it "a jumbled mess of a movie that grabs great fistfuls of all-too-familiar blockbuster beats and throws them into a whirling, noisy centrifuge." It's one of those comic book flicks that seems to be building more buzz for its credits scene than for the movie itself. However, the ultimate measure of its success and sequel likelihood may come from commercial, not critical avenues, where producers are concerned.
In an interview with ComicBook.com, producers Beau Flynn and Hiram Garcia have indicated that we might not have long to wait for a "Black Adam" sequel, and certainly not as long as fans have been waiting for the first "Black Adam" movie, which cast Johnson all the way back in 2007 and has spent the last 15 years flying very slowly to the big screen. With regards to the sequel, Flynn said, "Don't worry. This one will be fast. [...] We will open up the magic wagon, we'll have the script ready, pretty fast."
Garcia added, "It's not going to take that long. I can promise you that. We aways hope the first domino's the easy one." He then echoed a line that Johnson once used in his pro wrestling career ("Can you smell what the Rock is cooking?"), saying, "We'll get cooking on [the sequel] fast, that's for sure."
The hierarchy of box office power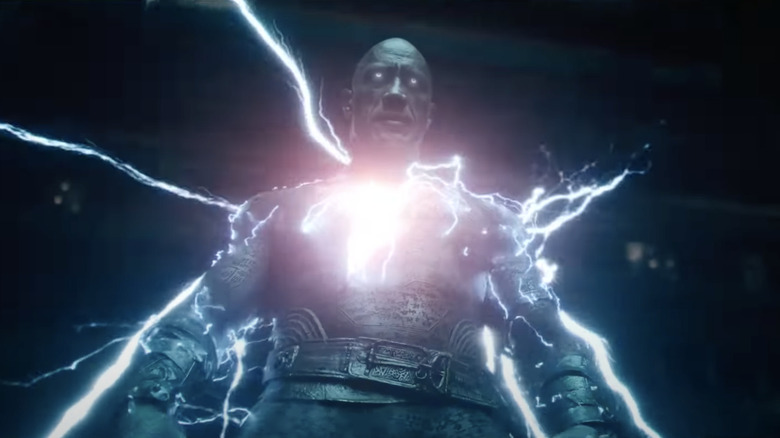 Warner Bros.
Earlier this month, The Hollywood Reporter had "Black Adam" tracking for a $70 to $75 million opening weekend, but Collider now gives it a more conservative $60 million estimate. Either way, that would put it ahead of the last DC Extended Universe film, James Gunn's "The Suicide Squad," which only raked in $26.5 million in its opening amid the pandemic (keeping in mind that this year's bigger box-office success "The Batman" also exists outside the DCEU continuity, and Batman is probably bulletproof in terms of gross, anyway).
It's understandable that producers would want to capitalize on the buzz surrounding a blockbuster while it's having its day in the sun on opening weekend, but our review of "Black Adam" also calls it a movie that "feels more like a hastily speed-read footnote than a feature." And it almost feels like that's what's going on with it in the news cycle, too. While Johnson may be invested in his character and committed to seeing him fight Superman, we've only heard just this week that Warner Bros. is finally developing a "Man of Steel" sequel starring Henry Cavill. Given how long it's taken both it and "Black Adam" to become a reality, it feels like any talk of a "Black Adam" sequel at this stage may be a little premature. 
Then again, if fans are happy, and Johnson wants to give them more Black Adam, I'm sure we can all look forward to seeing him change the hierarchy of DC power again sooner rather than later.
"Black Adam" is in theaters now.