The 'Whole Point' Of Dwayne Johnson's Black Adam Is To Set Up A Fight With Superman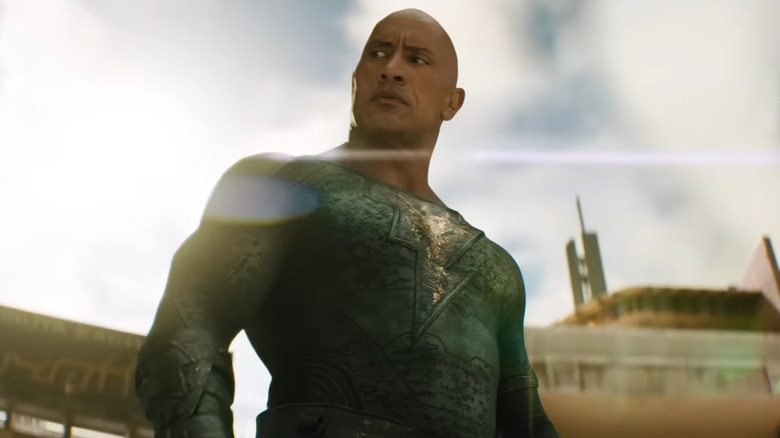 Warner Bros. Pictures
The DC/Warner Bros. Pictures film "Black Adam" has been in development for almost a decade, and it's been a passion project since the beginning for star Dwayne Johnson. This character is powerful, and for quite some time, we've been hearing Johnson say that the "hierarchy of power in the DC Universe is about to change." We all know what that means: Johnson has been hoping for a showdown between Superman and Black Adam, whose powers are a match for the Kryptonian. 
Black Adam is also known as Teth-Adam, a man who lived thousands of years ago in Kahndaq, a fictional city in the Middle East. He's granted powers, then locked away. When he's awoken again, the Justice Society of America – including Hawkman (Aldis Hodge), Dr. Fate (Pierce Brosnan), Atom Smasher (Noah Centineo), and Cyclone (Quintessa Swindell) — is sent by Amanda Waller (Viola Davis) to deal with this new force causing chaos. 
Fans have long speculated about a battle between Superman and Black Adam. Johnson was asked about whether or not he'd like to make a film with the two of them going head to head in an interview with CinemaBlend. As it turns out, that's "the whole point." 
'A new era in the DC Universe'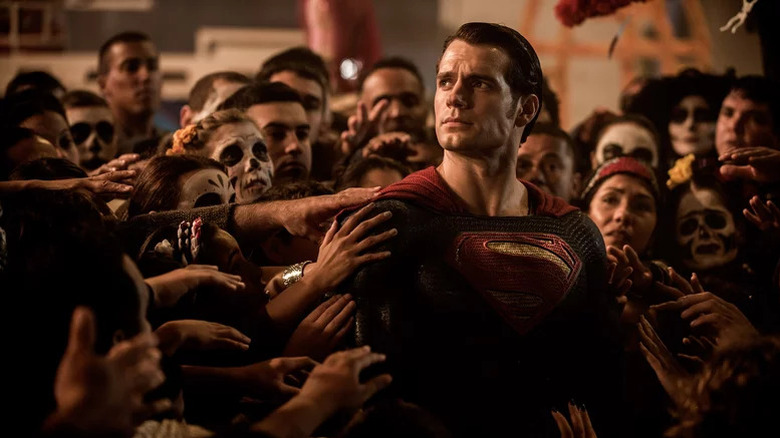 Warner Bros. Pictures
Johnson said of a possible future battle between Black Adam and Kal-El:
"Absolutely. That is the whole point of this man ... I have been saying for some time, there's a new era in the DC Universe that's about to begin. And what I meant by that was introducing a brand new character. It's not a sequel, not an existing IP. It was...you know, Black Adam!

"Two years ago the world had no idea who he was. We did, but not, you know, the rest of the mass out there. Introducing the JSA, introducing that new era of the DC universe."
Johnson was set for the role all the way back in 2014, so it's been a long journey. If you've been listening to him speak about it at all, it probably feels like you do know Black Adam after all this time. Originally he was going to be set up against Shazam (Zachary Levi) as he so often is in the comics, but Johnson fought to get him a solo film. 
A battle for the ages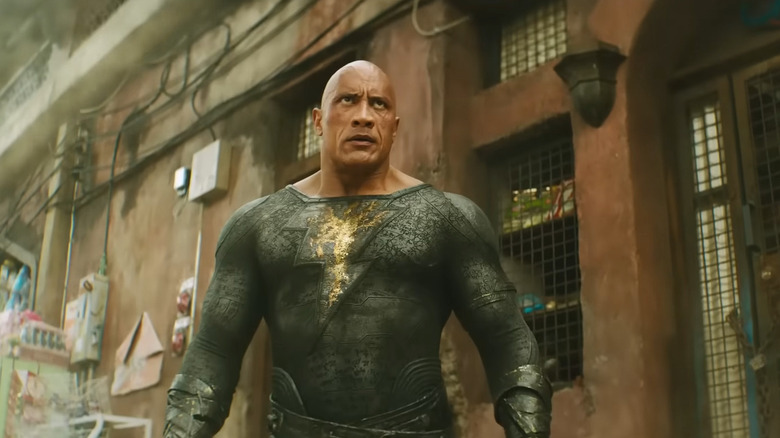 Warner Bros. Pictures
Johnson explained what he meant by this being a new era in the DC universe, and it involves the fan feedback that he's been getting for years. He said: 
" ... what I really meant by, 'This is a new era in the DC Universe,' is listening to the fans. Listening to the fans. And doing our best to give the fans what they want. And maybe, sometime down the road — and I went through this in pro wrestling — is you can't always give them what you want. But you'll always know that we're listening. And in this case, with what you and I are talking about, I have been listening and I've been wanting to address fans for years. Because I've been waiting for someone to step up and address the fans and say, 'Hey, we hear you.'

"So finally, after many months turned into many years, we ended up with what we ended up at. And the whole goal and intention now is to this new era, new time. Now let's build out."
It's hard not to get swept up in Johnson's enthusiasm for the role. That's a long time to spend on something unless you truly love it. It will be nice to finally get to see what he's been talking about for so many years. The idea of a future battle between Henry Cavill's Superman and Johnson's Black Adam is really exciting. Plus, Cavill said back in November that there is more he wants to do with the role of Superman. There is also that rumor going around that Cavill actually filmed a scene for "Black Adam." It sounds like there's hope. 
Also starring are Mo Amer as Karim, Dijon Hounsou as Shazam, Bodhi Sabongui as Amon, Sarah Shahi as Adrianna Tomaz, and Marwan Kenzari as Ishmael.
"Black Adam" will hit theaters on October 21, 2022.