How Dwayne Johnson Went Out Of His Way To Help His Black Adam Co-Stars Shine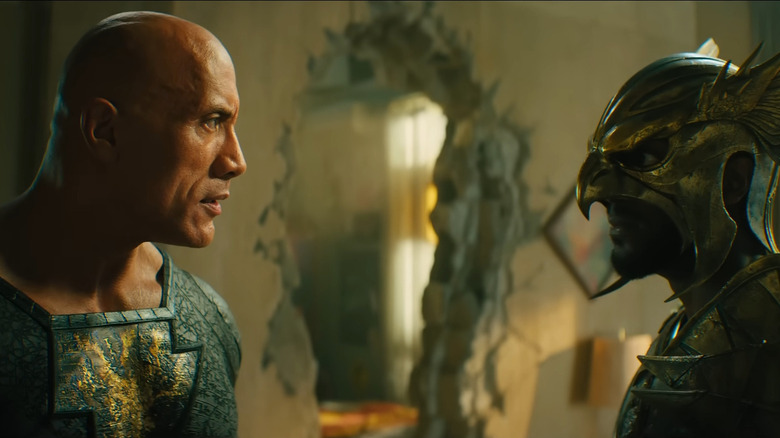 Warner Bros. Pictures
Dwayne Johnson has been working on getting the DC/Warner Bros. movie "Black Adam" to the big screen for a long time. He's been attached to the project for a decade and a half, and all these years later, through Covid delays and reshuffling, it's finally happening. The film will show us both the origin of Teth-Adam, aka Black Adam, as well as his interactions with the Justice Society of America, who are making their live-action debut.
/Film attended an event a while back with Johnson's co-stars Aldis Hodge, who plays Hawkman, Quintessa Swindell, who plays Cyclone, Sarah Shahi, who plays Adrianna Tomaz, and Mo Amer, who plays Karim Tomaz. The cast had nothing but wonderful things to say about Johnson, whom they joked was "secretly triplets" because he works so hard.
Dwayne Johnson is secretly triplets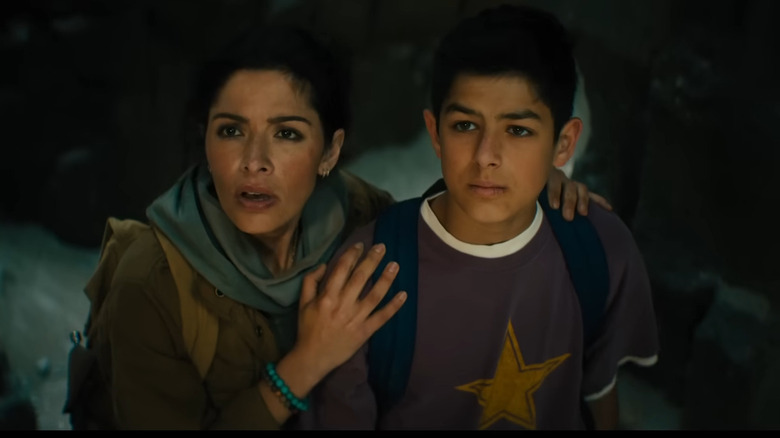 Warner Bros. Pictures
Hawkman and Black Adam are at each other's throats throughout the story, but Johnson — who also produces the film — wanted to make sure everyone got a chance to shine.
Hodge spoke about one moment when the production was "working over a story" and "rooting this in some grounded honesty for these characters, their motivations." That meant that when something didn't sit right with Johnson (whom the cast calls DJ), it was changed. Hodge said:
"There was one line that my character had. We were in a tense situation and I said it. DJ was like, 'We got to change that.' I was like, 'Why?' 'Well, let's change it because this comes off a little rough. People might think he's a little mean. We want them to understand him and root for him. We're not trying to villainize Hawkman in this moment. He's a leader, but we want to understand. So we're going to switch these lines a little bit. We're going to do this to give him the space and the platform to be supported here by the audience.' [...] and he did that for everybody in terms of giving us our space to step up to shine."
'You get a piece of everybody in their brilliance'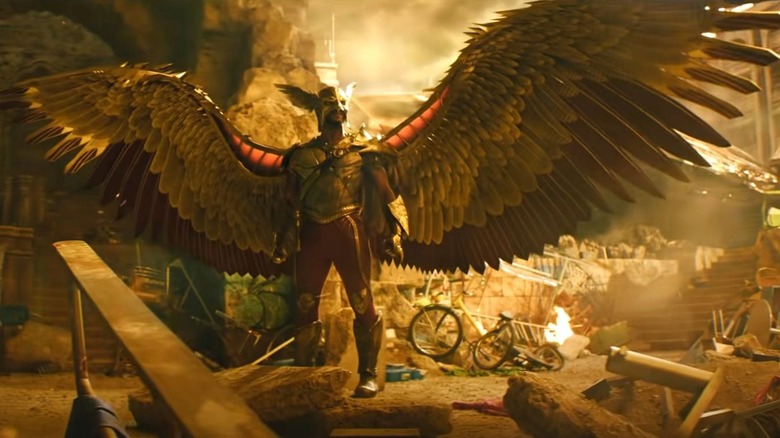 Warner Bros. Pictures
"[T]hat's the thing that I really love a lot about this film," Hodge said, "is that you get a piece of everybody in their brilliance. [...] You're not going to lack getting the full experience of all these characters. That was something I think that was paramount for DJ and the entire producing team from the get-go was making sure that everybody had their shot. [He's] very much gracious in sharing the stage ... we really appreciate it."
In a separate interview with /Film, Hodge said that he was training extensively and was "getting bigger, but wasn't getting very specific about cutting fat." He said Johnson helped him with his plan and introduced him to a nutritionist who taught him about the "metabolic science of working out" and what to eat to achieve results. 
Really, who would be better suited for that than Johnson?
At an earlier event attended by /Film, Johnson said that he actually called Hodge personally to let him know that he got the role of Hawkman and welcome him to the film. He said that Hodge didn't believe it was really him and said he was going to put his mom on the phone.
Everyone will have their big moment on screen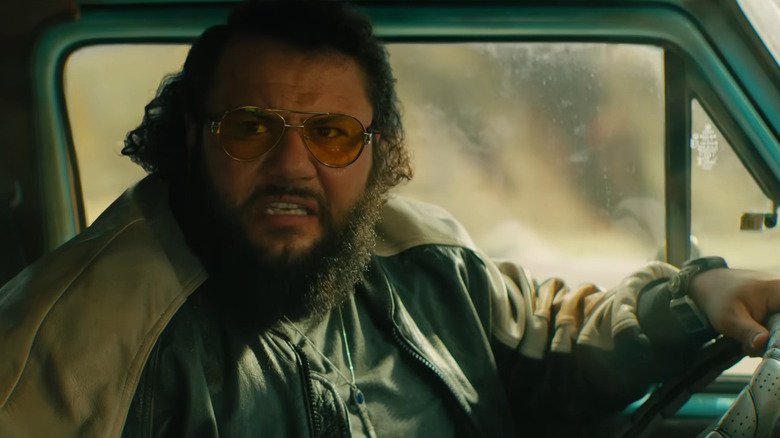 Warner Bros. Pictures
Sarah Shahi, who plays Adrianna Tomaz, said that Johnson is an incredibly hard worker as well. "There are not enough hours in the day for him to get everything done that he needs to do, you know what I mean?" she said. "It's like, constantly he's just — every minute is spent bettering something that he is involved in, and when he was on set and working with the movie, it was for the movie, and then the minute that was done, it was on to something else."
She added that Johnson was, "incredibly involved and so supportive. I remember I asked him one time, because Mo had his [stand-up] special, and DJ recorded this thing for an intro for [the] special. I remember I said to him ... that was so nice of you to do that. And why did you do that?" She said she'd worked with other big stars, "and they're not that gracious with themselves, and he is somebody who is incredibly gracious of himself and of his life to other people." She said Johnson told her, "'I like Mo and when I like people, I want to see people win.' And it's so true. I feel like every single one of us was on the receiving end of that."
"Black Adam" will hit theaters on October 11, 2022.