Why Dwayne Johnson Fought Against Black Adam Being The Villain In Shazam!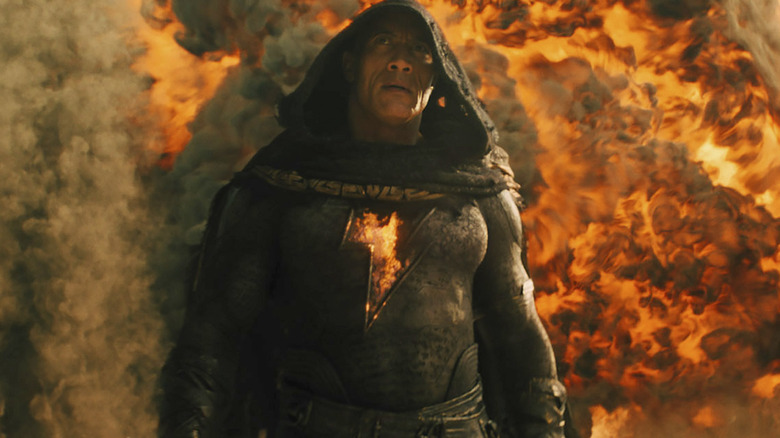 Warner Bros.
Any knowledgeable comics fan could tell you that the superhero Shazam (back when he was known as Captain Marvel, of course) and the villainous (or antihero, to hear Dwayne Johnson tell it) Black Adam share a history that goes well beyond the pages of DC Comics and all the way back to the 1940s Fawcett Comics. Once brought into the larger superhero world of DC, the two have occasionally squared off as heated rivals, largely stemming from the powers of Shazam that once belonged to Black Adam and were subsequently given to a young Billy Batson.
Though we'd eventually see a version of this origin story without Black Adam in 2019's "Shazam!", the original plan for their introduction into the DC cinematic universe involved putting both characters in the same movie. Those plans were nixed once Warner Bros. decided to give Johnson his own solo movie instead. But as with many of the decisions that have dictated the course of the DC franchise over the last several years, the what-ifs are just as fascinating to think about as what we've actually ended up with.
With "Black Adam" set to release later this year, The Rock is looking back at those early days — lest we forget, his involvement in this project goes back to 2007! — and shedding some light on how we've arrived at this current set of circumstances. You'll never believe this, but the famously hand's-on star is also taking credit for the changes made along the way.
'We can't make this movie like this'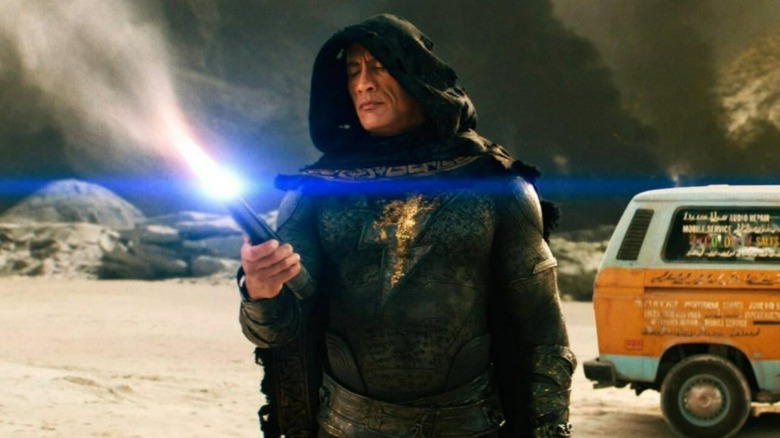 Warner Bros.
In a new profile with Vanity Fair, The Rock reminisced about the winding path that led to both Zachary Levi starring in the "Shazam!" movie and himself leading his own "Black Adam" film that promises to take full advantage of the depth and breadth of the villain's backstory. Had things gone according to plan, however, that might not have been possible. Johnson had this to say about what led to the decision to separate both Shazam and Black Adam in order to give the latter enough room to breathe.
"When the first draft of the movie came to us, it was a combination of Black Adam and Shazam: Two origin stories in one movie. Now that was the goal — so it wasn't a complete surprise. But when I read that, I just knew in my gut, 'We can't make this movie like this. We would be doing Black Adam an incredible disservice.' It would've been fine for Shazam having two origin stories converge in one movie, but not good for Black Adam."
As someone who's been so fiercely protective of the character for so many years, that was obviously a non-starter for The Rock. So, he did the only logical thing he could: make a simple phone call.
"I said, 'I have to share my thoughts here. It's very unpopular' because everybody thought, 'Hey, this script is great, let's go make this movie.' I said, 'I really think that you should make 'Shazam!,' make that movie on its own in the tone that you want. And I think we should separate this as well.'"
The rest, as they say, is history and now we're getting ready for "Black Adam" to debut in his own movie on October 21, 2022.