Superhero Bits: Mark Ruffalo On A World War Hulk Movie, Batgirl's Composer Speaks Out & More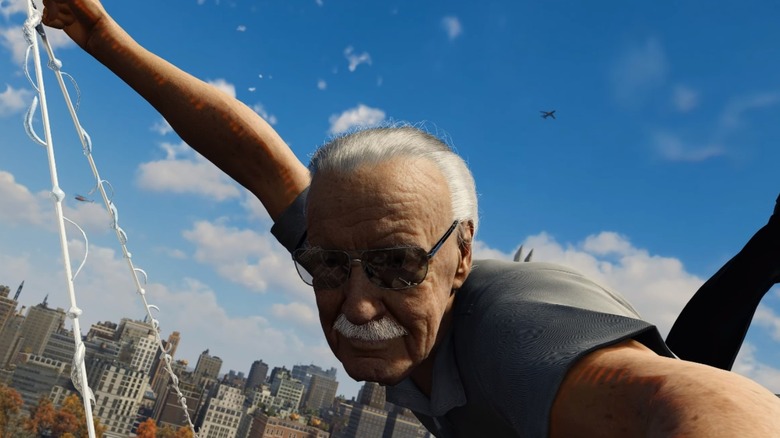 Dracul YouTube
(Superhero Bits is a collection of stories, updates, and videos about anything and everything inspired by the comics of Marvel, DC, and more. For comic book movies, TV shows, merchandise, events, and whatever catches our eye, this is the place to find anything that falls through the cracks.)
In this edition of Superhero Bits:
Mark Ruffalo is game for a "World War Hulk" movie.
The hierarchy of power in "Multiversus" is about to change.
Bryce Dallas Howard speaks out on returning as Gwen Satcy.
A new look at Atom Smasher in "Black Adam."
She-Hulk: Attorney at Law gets a new poster
We are only a couple of days away from the premiere of "She-Hulk: Attorney at Law" on Disney+. The show recently held its premiere and the first reactions to the show have arrived on social media. Now, as part of the final marketing push, a new poster highlighting Tatiana Maslany's new MCU hero has arrived. It's a stylized poster that focuses more on the legal element of the show, rather than the superhero element, something that the marketing has been big on up to this point. The show debuts this Thursday on Disney+.
What's going on with Marvel's Armor Wars? An update is coming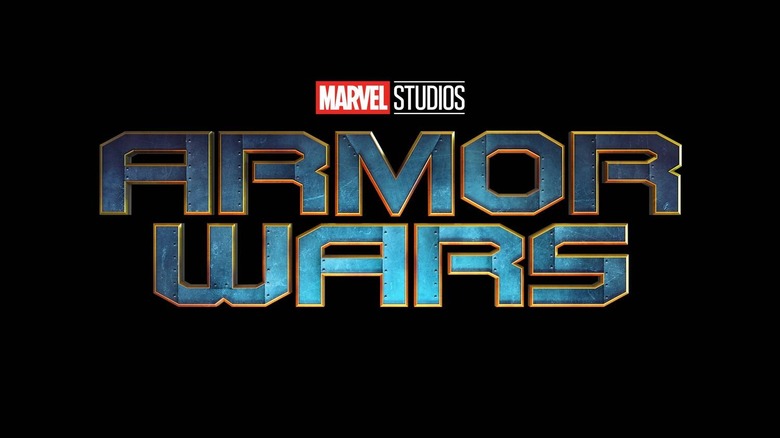 Marvel Studios
It has been quite some time since we've heard anything concrete regarding Marvel's "Armor Wars" series, which will see Don Cheadle reprising his role as James Rhodes, aka War Machine. In responding to a fan on Twitter recently, Cheadle hinted that an update is coming very soon saying, "Funny you should ask ..." Cryptic as that may be, we know that Disney's D23 Expo is happening at the beginning of September and that Marvel Studios will be making a presentation. That feels like the perfect place to dish out some details, doesn't it?
Would David Tennant return as Kilgrave in the MCU?
Former "Doctor Who" star David Tennant brought a very menacing villain to life in the form of Kilgrave on "Jessica Jones." So, would the actor consider reprising the role within the MCU? During a recent appearance at Fan Expo Boston, the actor addressed the situation saying that it would be difficult, but he didn't seem to be closed off to the idea entirely. That now rests in the hands of the talented writers at Marvel, should they figure out a way to make it work.
Black Adam is headed to Multiversus
The "Multiversus" video game recently launched and, in essence, it is a Warner Bros. version of "Super Smash Bros." with the benefit of being free to play. Though the studio will ultimately try to get players to spend money on other things. In any event, Season 1 of the game recently kicked off and, as the above artwork reveals, a couple of major characters are coming to the game including none other than Black Adam. Not coincidentally, this announcement arrives a couple of months ahead of the "Black Adam" movie finally hitting theaters. Though not superhero related, we can also see that Spike from "Gremlins" is getting in on the action as well. Those interested in getting in on the fun can download the game for their platform of choice by clicking here.
Bryce Dallas Howard is open to returning as Gwen Stacy in the Marvel Multiverse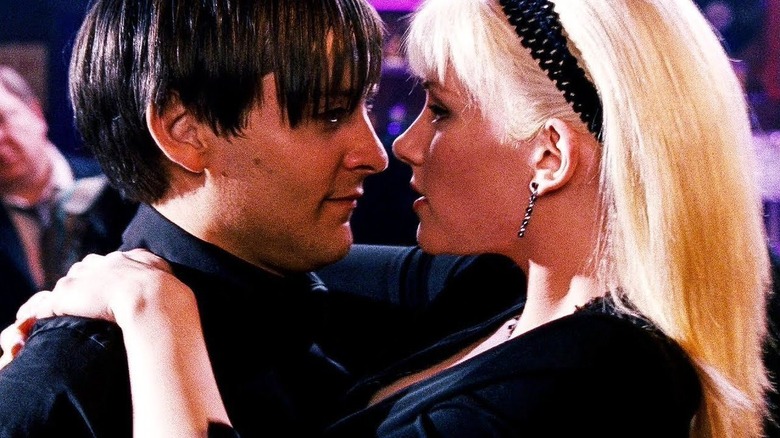 Sony Pictures
Marvel is currently knee-deep in the Multiverse Saga, meaning that so many things are possible. Just look at what they were able to do with "Spider-Man: No Way Home." To that end, "Spider-Man 3" star Bryce Dallas Howard recently spoke with People and was asked about the possibility of returning to the role of Gwen Stacy, provided the opportunity. Turns out, she's game!
"That would be so fun. Since we are exploring multiverses — and by we are exploring it, they are exploring it and I'm enjoying it. I would always be game."
Howard also added, "With Gwen Stacy, Emma Stone, in my perspective as a fan, is the definitive Gwen Stacy in that universe." Who knows? Maybe we could get both iterations of Gwen Stacy within the Spider-Verse. Spider-Gwen, anyone?
Check out Noah Centineo as Atom Smasher in Black Adam
"Black Adam" is going to introduce us to several new heroes, as the Justice Society of America will be making their live-action debut. As part of that, Noah Centineo ("To All the Boys I've Loved Before") is set to bring Atom Smasher to life. The folks at Total Film have offered us a new look at the character from the upcoming DC Comics adaptation, offering us the best look to date at his costume. Not for nothing, but it looks pretty dang good. We've only really seen CGI shots in brief glimpses in the trailers. As a still image, it looks solid. Let's hope it looks this good in action.
Batgirl composor wrote 90 minutes of music before the film was canceled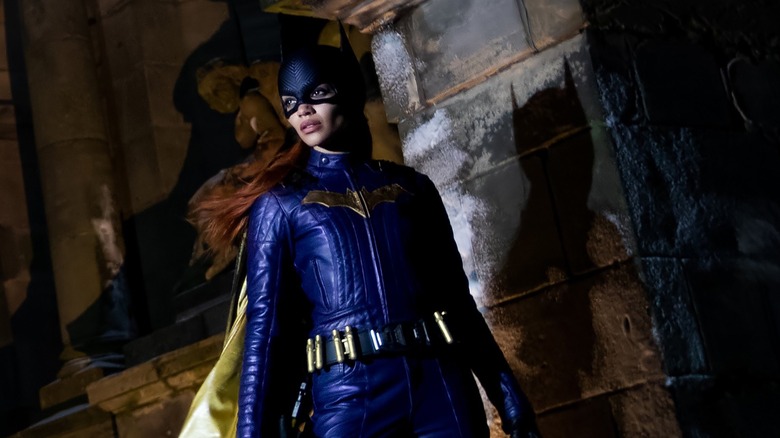 Warner Bros.
Natalie Holt was the one who was tasked with composing the music for the "Batgirl" movie, the very same movie that was scrapped by Warner Bros. Discovery despite being mostly finished. Now, in a recent interview with Discussing Film, the composer has revealed that she wrote a whopping 90 minutes of music for the film after working on it for a year before it was canceled. 
"I had written about an hour and a half of music. I've been working on it for a year. So yeah, pretty sad what's happened to it. I was on set last Christmas, [directors Adil El Arbi and Bilall Fallah] really loved 'Loki' and that's why I got picked to do the score for 'Batgirl.' So it's a shame that it's not going to be out there in the world after all that time, like having spent a year working on it. Yeah, pretty disappointing."
The movie certainly won't ever see the light of day, but maybe Holt can find a way to release some of this music at some point down the line. Regardless, that is brutal for any artist to endure.
A World War Hulk movie, you say? Mark Ruffalo is ready to go
Mark Ruffalo has been a mainstay in the MCU as Bruce Banner/Hulk for a full decade now and, with his appearance in "She-Hulk" as well as movies like "Shang-Chi and the Legend of the Ten Rings," he is showing no signs of slowing down. During the red carpet at the "She-Hulk" premiere, Ruffalo was asked by Entertainment Tonight about the prospect of a "World War Hulk" movie. In response, the actor was brief but firm, saying, "Any time they want to do it, I'm here." The storyline in question served as a follow-up to "Planet Hulk" and is one of the most beloved storylines in the character's long history. So the ball is in your court, Kevin Feige.
Watch someone play Marvel's Spider-Man as Stan Lee with this PC mod
Lastly, "Marvel's Spider-Man" recently arrived on PC after being a Playstation exclusive for several years. That means, modders are finally getting a chance to have fun with the game, as evidenced by the above video from the Dracul YouTube channel. As we can see, the gamer has added a mod to the game that allows you to play as none other than Spider-Man co-creator and Marvel Comics legend Stan Lee. The video shows Lee in action, swinging around the city and slinging webs, all in glorious 4K. Check out the entire video for yourself above.