Everything We Know About Armor Wars So Far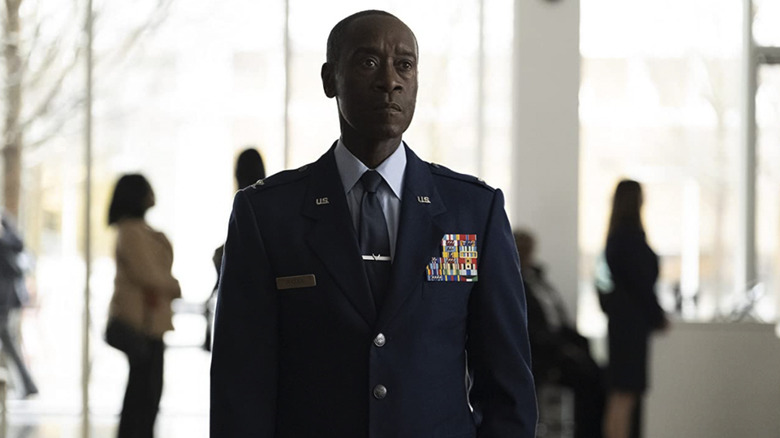 Marvel Studios
I know he's had his fair share of success, but at a certain point, I feel like the sheer pop cultural dominance of the Marvel Cinematic Universe has to feel like a cruel joke to Terrence Howard. The dude ended up walking away from "Iron Man 2" over a payment dispute, was swiftly replaced by Don Cheadle, and the MCU has never looked back. To add insult to injury, Cheadle is now about to get his own Disney+ series, "Armor Wars," after appearing in seven MCU movies already (one of which went on to become the biggest movie of all time). Could ... could Terrence Howard become the next Joker?
Anyway, here's everything we know about "Armor Wars" so far.
When and Where to Watch Armor Wars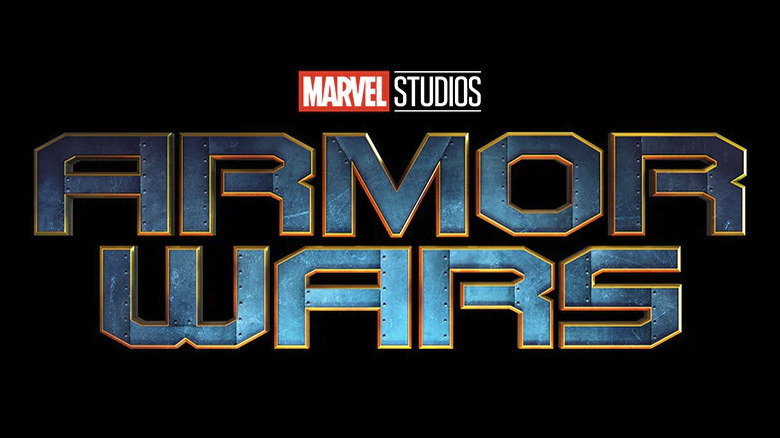 Marvel Studios
"Armor Wars" will be available to watch exclusively on Disney+, following in the footsteps of other MCU shows like "WandaVision," "The Falcon and the Winter Soldier," "Loki," "What If...?", and the upcoming "Hawkeye," "Ms. Marvel," "Moon Knight," "Secret Wars," "She-Hulk," and more. In an interview this past summer, the show's star indicated that production would begin sometime in 2022, so the timeline for when the show might be completed and debut on the streaming service is still murky.
What We Think Armor Wars is About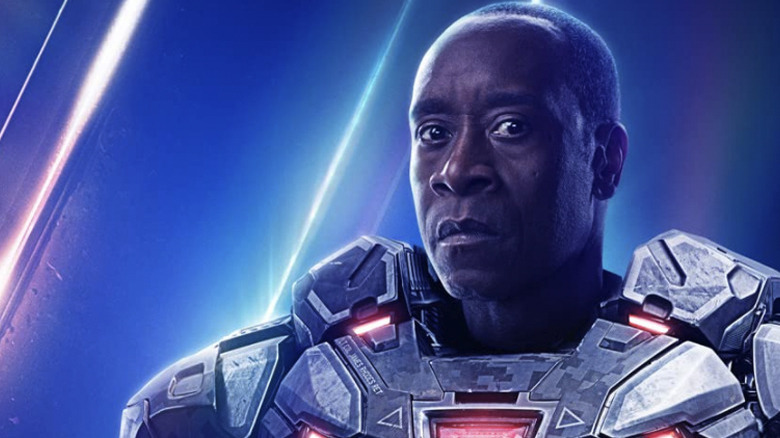 Marvel Studios
The official synopsis for the show reads as follows: "'Armor Wars,' based on the classic Marvel comic series, comes to Disney+ starring Don Cheadle as James Rhodes aka War Machine who must face what happens when Tony Stark's tech falls into the wrong hands." That's fairly vague and leaves lots of room for interpretation (who gets Tony's tech? Is it someone we've seen before, like Justin Hammer? Or a new villain altogether?), but Cheadle provided an additional detail in an interview earlier this year.
"It's going to be interesting. We are just talking about what that show's going to be. We probably will start filming sometime next year, and are just kind of cracking the story right now. Deciding 'what's that journey going to look like? What's Rhodey's – the iteration of this going to be?' Obviously, if people know Armor Wars, they know what the series is about, but it's also kind of figuring out how to establish and dig really deep into who Rhodey is. Because we haven't really seen a lot of that in the movies."
The "Armor Wars" comic Cheadle alluded to was originally published in the late '80s and early '90s, and it heavily featured Marvel characters like Tony Stark and Steve Rogers – so things are going to have to change drastically for this series. The original comic is essentially a mystery story about someone who swiped Stark technology, with Tony hunting down every armor-plated character suspected of utilizing his tech and destroying their suits. Perhaps this show could use those same narrative bones, but with Rhodey in the lead, tasked with wrangling these rogue suits to help preserve his fallen friend's legacy. Cheadle previously indicated that there's a strong chance Tony Stark's death will factor into the show, so watching Rhodey grapple with Tony's legacy would be a way to organically incorporate that. It'd also be able to show a different way of wrestling with a person's flaws than how we saw Sam Wilson deal with Steve Rogers' legacy in "The Falcon and the Winter Soldier." (Remember when Don Cheadle got an Emmy nomination for his two-minute appearance in that show? Wild stuff.)
What We Know About the Armor Wars Cast and Crew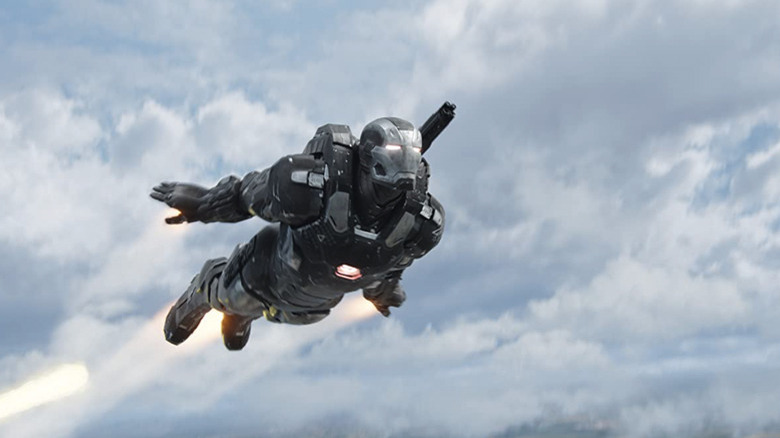 Marvel Studios
Obviously Cheadle will be front and center here, but as far as who else will join him in the cast, that remains a mystery. There have been fan rumors that Sam Rockwell might return as Justin Hammer since that character plays a role in the Armor War comic run, but "Iron Man 2" has already mined some of the Armor War comics for plot points, so it's unclear if Marvel actually intends to bring Rockwell back into the fold here. (I, for one, would welcome it.) It seems reasonable to speculate that Riri Williams (Dominique Thorne), a teen genius who creates the most advanced suit of armor since Iron Man, could show up here, given the armor connection and the fact that she's also going to be the lead character in Marvel's upcoming "Ironheart" series.
Behind the scenes, Yassir Lester will serve as the show's head writer. Lester worked with Cheadle on the Showtime series "Black Monday," and previously worked on "Girls," "The Carmichael Show," and "Robot Chicken."