Superhero Bits: The Batman 2 Gets A Status Update, The Boys Season 4 Is Underway & More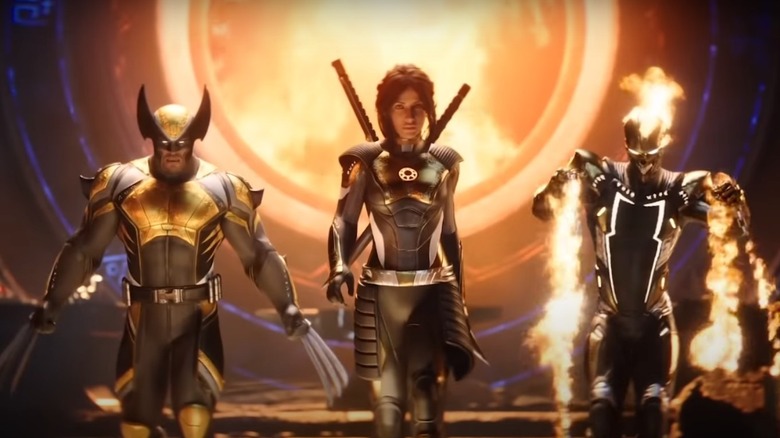 Marvel
(Superhero Bits is a collection of stories, updates, and videos about anything and everything inspired by the comics of Marvel, DC, and more. For comic book movies, TV shows, merchandise, events, and whatever catches our eye, this is the place to find anything that falls through the cracks.)
In this edition of Superhero Bits:
"The Batman" sequel doesn't have the green light yet.
A "Bullet Train" star turned down a role in "Deadpool 2."
A sneak peek at the score for "Shazam! Fury of the Gods."
Jack Quaid is back at it for "The Boys" season 4.
It looks like Marvel's Spider-Man video game nearly had a multiplayer mode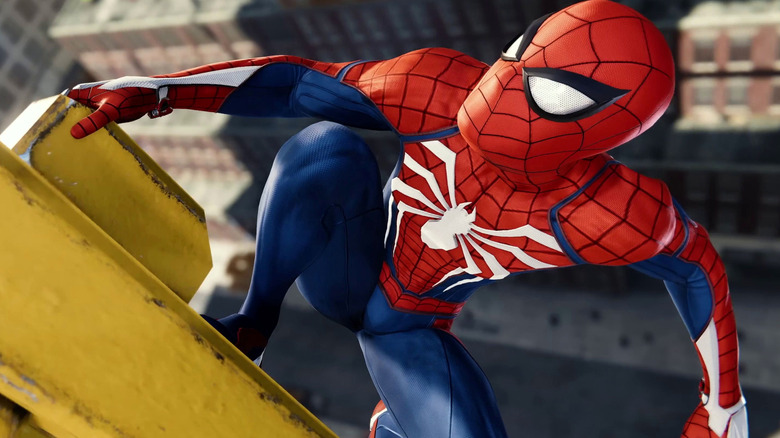 Marvel
The 2018 video game "Marvel's Spider-Man" recently made its way to PC, opening the experience up to a world of new players. As reported by PC Gamer, some fans have been digging into the game's executable file. In doing so, it has been seemingly revealed that Insomniac Games was at least toying with a multiplayer mode of some kind. Unfortunately, this never came to pass. Maybe something they can incorporate into "Spider-Man 2" when it arrives next year?
Batman vs. Robin comic book trailer released by DC
DC has released a new trailer for the upcoming comic book event series "Batman vs. Robin." Yes, the Dark Knight and the Boy Wonder are going to be at odds with one another, with the event spinning out of "Batman/Superman: World's Finest" and "Shadow War." The action will unfold across five issues, all of which will be an oversized 48 pages. The first issue hits shelves in September. Check out the full trailer for yourself above.
Marvel once made a Man-Thing movie, and it's budget was tiny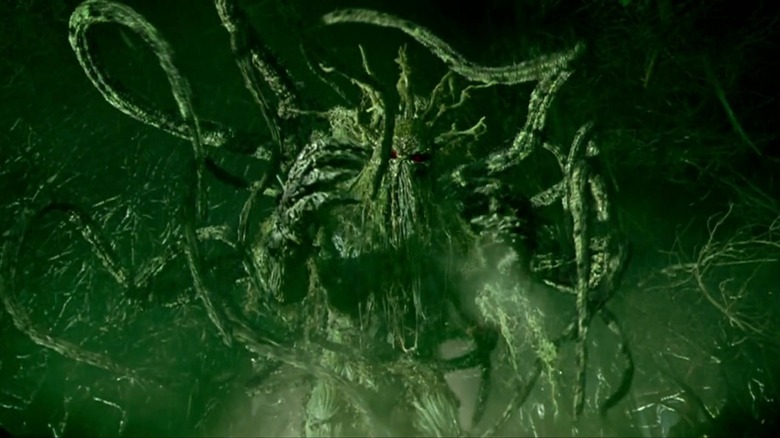 Marvel
Marvel was in an odd place in the early 2000s in terms of its filmmaking output. Marvel Studios hadn't launched yet and character rights were scattered to the winds. That's why, in 2005, Syfy (then the Sci-fi Channel), managed to premiere a "Man-Thing" movie that was made for a mere $5 million. The folks at Comicbook.com recently spoke at length with director Brett Leonard, who talked about the tiny budget. "It was a very, very, very independent film done with an independent film company, that then, Lionsgate was part of it. And then, it was at a time when the Marvel thing was not as codified as it is now. That's for sure," the filmmaker said. He also added, "We were waiting for the money to hit to make the movie. It was very much like an independent film. It was not like a studio film. Marvel studios was just beginning at that time as a concept," the filmmaker adds. "And so this was, again, it was in this bridging moment, between the way in which Marvel films were made and how they're made now." Those curious can stream the film on Tubi right now.
The Batman figure from Queen Studios
The folks at Queen Studios have unveiled a new 1/6 scale figure based on "The Batman," which brings Robert Pattinson's take on the Caped Crusader to life for fans. The above Instagram post goes over the various versions of the figures that will be available and what they include. All of them are quite detailed and come with accessories to help seal the deal. As of right now, no word yet on when pre-orders will go live or pricing details. Those who are interested would do well to pay attention to the company's social media channels.
Aaron Taylor-Johnson turned down a role in Deadpool 2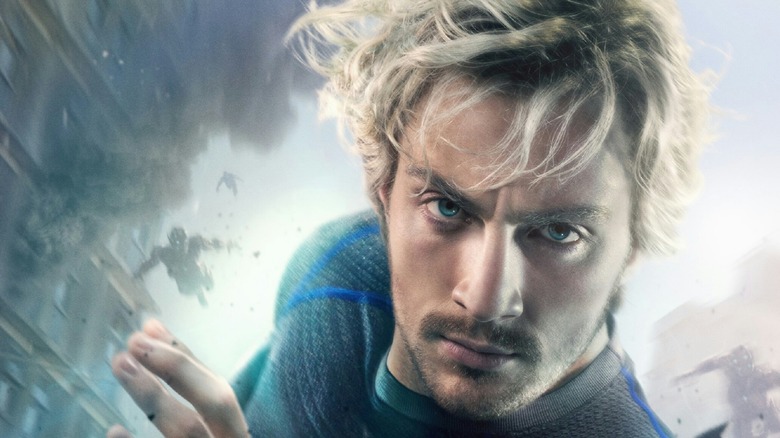 Marvel Studios
Aaron Taylor-Johnson's connections to superhero films run deep as he appeared in both "Kick-Ass" and "Avengers: Age of Ultron," not to mention his leading role in "Kraven the Hunter" next year. It turns out he could have been in another big superhero flick as well. In a recent interview with The Hollywood Reporter, the actor revealed that he turned down an opportunity to be in "Deadpool 2."
"This was one of those hot scripts around town, and David Leitch actually asked me to be in Deadpool 2 ages ago. So I met him, but I didn't do that. So when this came around, I was like, 'Hey, do you remember me?' And he was like, 'Of course. I like you as an actor.' So I was like, 'Cool, what about this character?' And he was like, 'Get in line, buddy. There's like ten other actors who want this job and they've got a bigger name than you do.'"
So, who would Taylor-Johnson have played? That remains unknown but it wouldn't have been hard to imagine him as a member of the X-Force, who were all ultimately killed off pretty quickly.
The Rock reveals new look at Black Adam in the form of some Total Film covers
The long-awaited "Black Adam" movie is set to arrive in theaters in October, which means the press tour is probably going to kick off sooner rather than later. As part of that, the latest issue of Total Film is going to heavily focus on the DC Comics adaptation, as evidenced by the above covers shared by Dwayne Johnson on Twitter. The issue hits stands on Thursday but, in the meantime, you can check out the covers themselves, which offer a new look at the various members of the Justice Society, as well as a stylish look at The Rock's anti-hero himself.
Shazam! Fury of the Gods director shares a little taste of the movie's score
Director David F. Sandberg is approaching the final stages of "Shazam! Fury of the Gods," which is set to arrive in theaters this December. As evidence of that, the filmmaker revealed on Instagram that he spent the weekend watching some of the score being recorded. Sandberg was kind enough to share a bit of the soundtrack for the sequel with us in the form of the above video. Out of context, it's kind of hard to extract much from it but it does sound epic, that much is certain.
Gamora isn't going to be in the Guardians of the Galaxy Holiday Special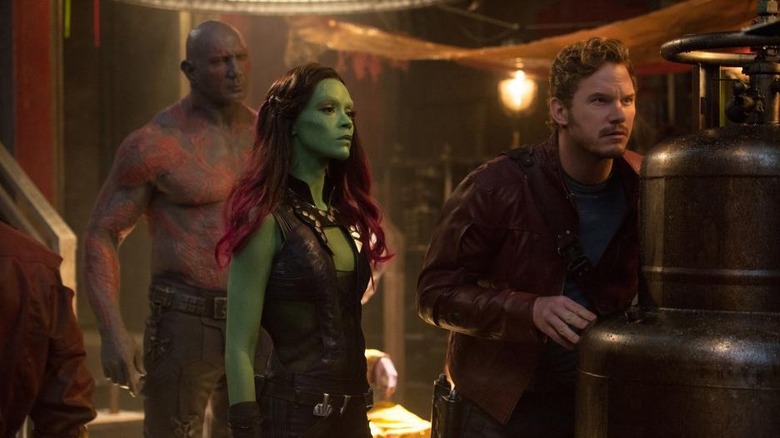 Marvel Studios
At least one major character from the "Guardians of the Galaxy" films won't be getting in on the action for this year's upcoming holiday special. Director James Gunn revealed the news on Twitter in response to a fan who made a joke at the "Mr. Magoo" holiday special relating to the late Jim Backus. "Neither Jim Backus nor Gamora are in the Holiday Special," Gunn said. Now, given what happened with Gamora between "Avengers: Infinity War" and "Avengers: Endgame," this largely makes sense but it's interesting that it is committed to canon. It also gives us a better sense of where this might take place in the overall MCU timeline.
Jack Quaid reveals he's headed to film The Boys season 4
It appears that Amazon has no interest in waiting to get "The Boys" season 4 going. To that point, one of the show's stars, Jack Quaid, revealed on social media that he is on his way back to begin filming the fourth season of the hit, violent superhero series. There is no word yet on when the show will return or when production will get underway in earnest. But if Quaid is already gearing up to film his parts, one expects that we will see the fourth season arrive sometime around mid-2023. But we've also got the upcoming spin-off to look forward to, and that has already been filming for several weeks.
The Batman 2 is still years away and doesn't officially have the green light...yet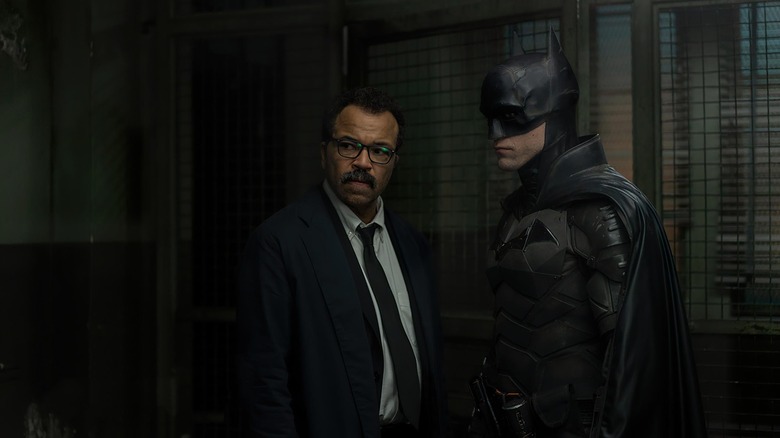 Warner Bros.
We've known for some time that director Matt Reeves is already working on a sequel to this year's "The Batman" with Robert Pattinson set to return. However, as noted recently by Variety, the sequel is only in development and that is a key distinction. "Writer-director Matt Reeves is on track for a sequel with star Robert Pattinson, but the project remains in development and does not yet have a greenlight," the outlet reports. They also state that " any future film is years away," So, at the very least, don't expect to see Battinson back in the suit anytime soon. But given Warner Bros. Discovery CEO David Zaslav's plans to overhaul DC Films, anything is possible – for better or for worse.
Disney and Marvel games showcase from D23 will be streamed online
Lastly, Disney's D23 Expo is set to take place early next month and, for the many fans who won't be attending, we bring some good news. The above trailer reveals that the Disney and Marvel games showcase will indeed be streaming online on Friday, September 9, with the event taking place at 1 pm PT. The trailer offers brief glimpses at many games, including the recently delayed "Midnight Suns." This could be of major interest to Marvel fans, so you might want to make this one down on the ol' calendar.