Shazam! Fury Of The Gods Director Hopes To Co-Exist With Avatar 2 At The Box Office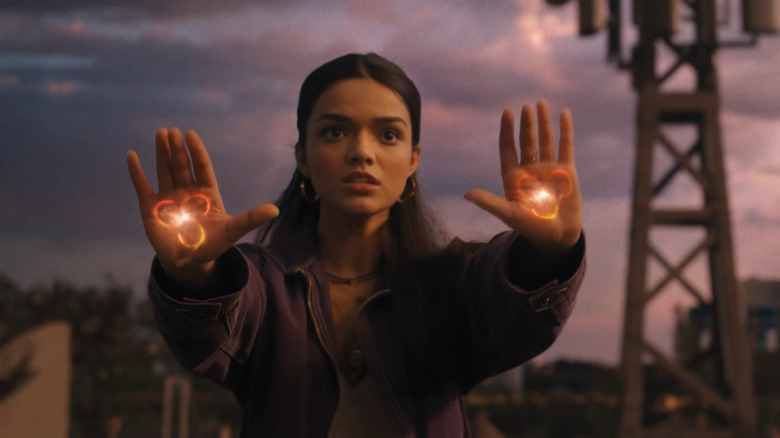 Warner Bros.
The domestic box office has finally begun seeing quite the resurgence since the beginning of the COVID-19 pandemic. Box office hits have not been relegated solely to Marvel films. Of course, it still helps to be a part of a franchise (no films in the top ten of 2022 are original stories), but films like "Elvis" and "The Lost City" have managed to gross over $100 million. What is having a tiny bit of trouble is having multiple movies being able to co-exist at the same time at the box office.
Major studio movie releases in 2022 have not really competed with one another yet. Every film has basically been given its own weekend to shine and gather up as much money as it possibly can. "Thor: Love and Thunder," "Jurassic World Dominion," "Lightyear," and so many more get a week run all to themselves, and after that week, we see some serious drop off in sales the next one. There is one notable exception: "Top Gun: Maverick," which has managed to have some truly extraordinary legs to amass over $600 million domestically. Without question, it has taken the thunder out of a lot of these tentpole movies.
These movies with massive runs in recent years are rare but they can be powerful. Few better exemplify that than James Cameron's "Avatar," which opened with a solid $77 million and ended up grossing over $700 million total domestically and became the biggest film of all time worldwide. People may joke about the sequel taking so long to make, but "Avatar: The Way of Water" is coming on December 16, 2022. And it will probably make a boat load of money. Five days later, "Shazam! Fury of the Gods," a sequel to a decent financial success from a few years ago, hits theaters. Some see this as being in the shadow of "Avatar," but director David F. Sandberg believes there's plenty of cheddar to go around.
Room for the blue and the bolts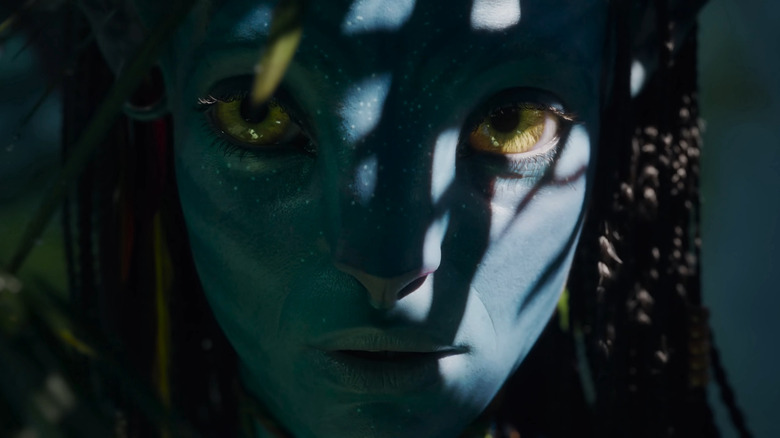 20th Century Studios
The first "Shazam!" earned about $140 million domestically back in 2019, which is pretty far from the earnings we tend to see superhero films get. But this was a much smaller superhero movie than we were used to, even if it came from one of the big two in DC. As sequels tend to do, everybody would hope "Shazam! Fury of the Gods" would outperform its predecessor, which probably costs more than the first film's reported $100 million budget, and Warner Bros. is certainly positioning it do so with it premiering the week of Christmas. This is where they released "Aquaman" to the tune of $335 million domestically. That film did not have a juggernaut like "Avatar: The Way of Water" taking up so many screens just a few days beforehand. 
While there is always the possibility Cameron's epic takes up all the oxygen, David F. Sandberg thinks that will not be the case. Speaking with /Film's Ryan Scott at this year's San Diego Comic-Con, Sandberg expressed his confidence about the box office prospects of "Shazam! Fury of the Gods":
"He should be very scared. This is the end of James Cameron. (laughs) No, I think it's actually good, because they're such different movies. I mean, look at the first 'Avatar.' There were other movies that came out at the same time and did really well ... especially at Christmas ... everybody knows that 'Avatar' is going to be, like, the biggest movie ever. I'm going to go see it. But yeah, there's room for 'Shazam!' too."
You can't help but admire the confidence, and I, for one, hope he is right. The first "Shazam!" was one of the few bright spots for me in our superhero-saturated world, and I expect great things from "Fury of the Gods."
Christmas 2009 was box office gold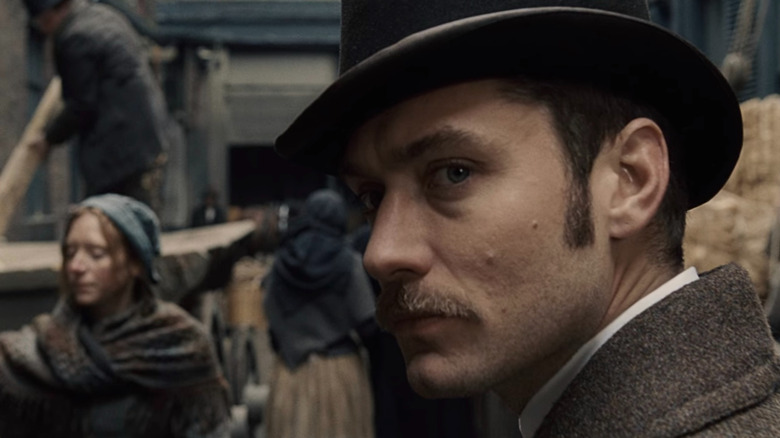 Warner Bros.
Sandberg is certainly not wrong about the release of the first "Avatar" being a boon to the box office all around. In that film's second weekend of release, three new movies were released for people's Christmas viewing pleasure. Guy Ritchie's "Sherlock Holmes," Nancy Meyers' "It's Complicated," and "Alvin and the Chipmunks: The Squeakquel" all came out December 25, 2009. "Avatar" remained at the top of the box office that weekend. However, all three of those movies went on to be massive hits in their own right. "Sherlock Holmes" and "The Squeakquel" both crossed the $200 million mark and were among the ten highest grossing films of the year, domestically. The romantic comedy "It's Complicated" even made over $100 million. Money was flowing every which way then.
This year's Christmas line-up has a surprisingly similar tenor to it. For the action and adventure fans, you have "Shazam! Fury of the Gods" in place of "Sherlock Holmes." For the kids and families, you have "Puss in Boots: The Last Wish" instead of the "Squeakquel." Finally, for the film aimed more towards an adult audience, you have the Whitney Houston biopic "I Wanna Dance with Somebody" supplanting "It's Complicated," as the music biopic is now the box office draw romantic comedies no longer are. We shall see if 2022 can repeat the formula of 2009.