Even James Cameron Has Doubts About Avatar: The Way Of Water's Box Office Potential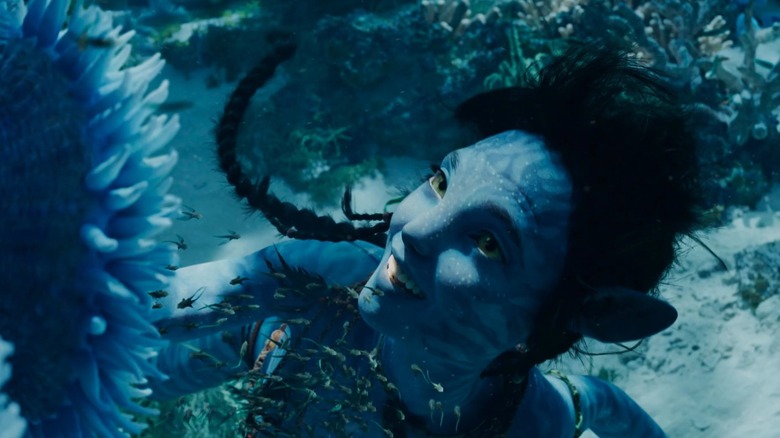 20th Century Studios
James Cameron has made a lot of strong impressions during his decades-long career, from pitching "Aliens" by revealing a well-placed dollar sign to a room of execs, to (according to The Independent) being the kind of boss who will shoot your phone with a nail gun if it goes off on set. With a reputation for bold moves, I wouldn't have been surprised if Cameron had barreled headfirst into the pricey and long-gestating "Avatar" sequels with all the confidence in the world. But apparently, even he is willing to admit he has some doubts.
Cameron spoke with Empire Magazine for the film publication's August 2022 issue, and discussed the changing habits of moviegoers and the ample amount of time that have passed since the first "Avatar" film shattered records in 2009. The groundbreaking director seems keenly aware of the challenges facing the most ambitious project of his career, and he's addressing them in his characteristically frank way. 
Cameron knows he has to remind Avatar fans why they loved the original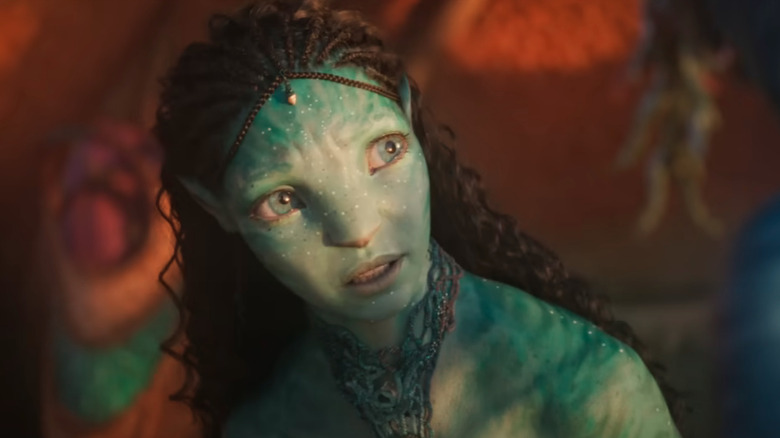 20th Century Studios/YouTube
The Oscar-winning filmmaker thinks the first film's September re-release will help refresh viewers' memories ahead of "Avatar: The Way of Water" releasing in December. "We've gotten into a little bit of an outer orbit and we've got to re-establish ourselves," Cameron admits. While he politely acknowledges that some people will likely point out that the original story has faded from their memory, he thinks the re-release will address that:
"The trolls will have it that nobody gives a s*** and they can't remember the characters' names or one damn thing that happened in the movie ... Then they see the movie again and go, 'Oh okay, excuse me, let me just shut the f*** up right now.' So I'm not worried about that."
It's telling that Cameron sees the many moviegoers and critics who have expressed sentiments that "Avatar" isn't an enduring story after all as trolls. After all, it still ranks as the fourth-highest grossing film of all time, according to Box Office Mojo. But can the long-awaited sequels repeat that performance? 
Will it be Avatar: The Way of $$$?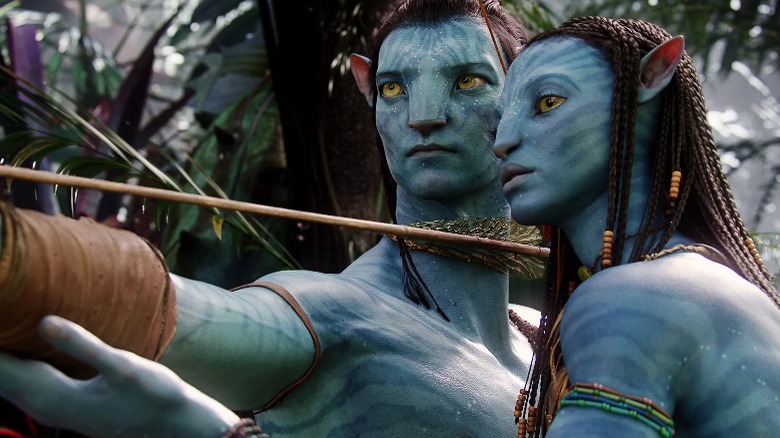 20th Century Studios
"Avatar" was lauded for its impressive visual effects and made more money than any other in film history, it's never been quite as overwhelmingly acclaimed on the story front. The film holds an 82% on Rotten Tomatoes in both viewer and critic categories, meaning roughly 1 in 5 viewers and critics didn't like it. Is it a "Pocahontas" ripoff? A sci-fi diversion with questionable takes on sex and race? The best movie ever?
Cameron seems to think the quality of the work speaks for itself, but he also admits to Empire that it's pretty difficult to make a four-quadrant hit these days. "'Avatar' played eight to 80," he says, but "does the audience still even exist at that scale?" He says he himself labeled the "Avatar" sequel plan, which includes not one or two but four sequels, "the dumbest business case in history." The filmmaker also seems to know exactly what goalposts these movies need to hit to make them a box office success: "If we did 20 per cent or 30 per cent less because the market simply doesn't exist anymore, that would be bad."
We'll find out if "Avatar: The Way of Water" has what it takes to be a follow-up hit when it arrives in theaters on December 16, 2022. Empire's August issue goes on sale this Thursday, July 7.