I Wanna Dance With Somebody - Everything We Know So Far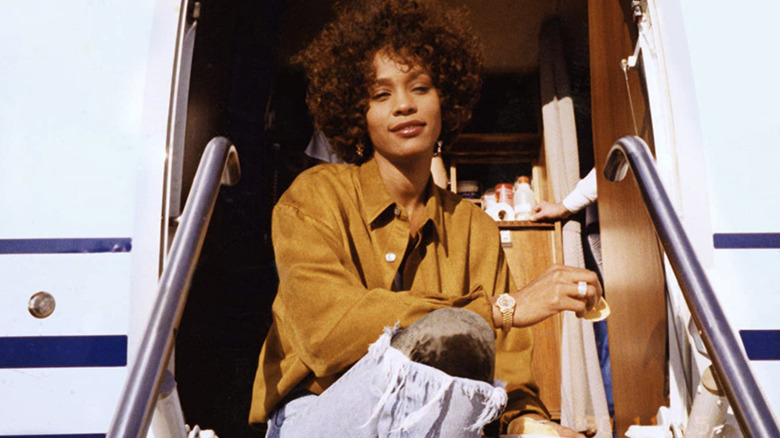 Roadside Attractions
(Welcome to ...And More, our no-frills, zero B.S. guide to when and where you can watch upcoming movies and shows, and everything else you could possibly stand to know.)
It's tough to overstate how important Whitney Houston was to a generation of music lovers in the '80s and '90s. She exploded onto the scene in 1985 and became one of the best-selling artists of all time thanks to her astounding vocal range, wide-spanning appeal, and her ability to pull listeners in due to the emotions in her performances. If you listened to the radio during that era, her music was truly inescapable – but no matter how much airplay her songs got, the power of her music was undeniable. She crossed over and became a draw in Hollywood as well, starring in movies like "The Bodyguard," "Waiting to Exhale," and "The Preacher's Wife" before tragically dying in 2012 from a combination of heart disease, cocaine use, and drowning in her hotel bathtub.
There have been a handful of documentaries about Houston since her death, but now a narrative feature is in the works which shares a name with one of her most famous bangers: "I Wanna Dance With Somebody." Here's what we know about the project so far.
I Wanna Dance With Somebody Release Date and Where You Can Watch It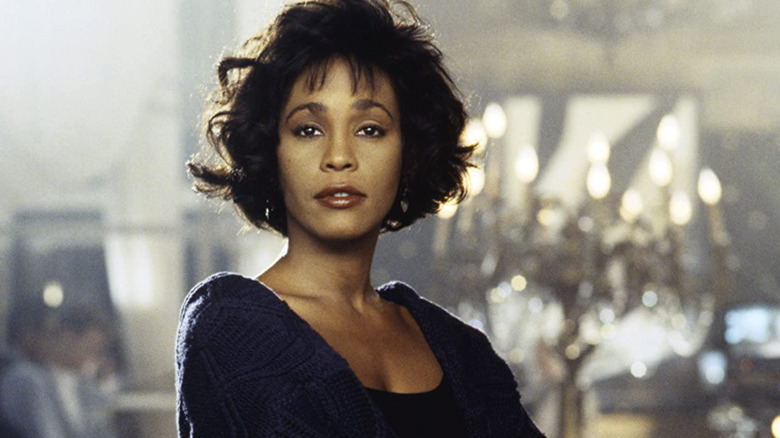 Warner Bros.
As of this writing, "I Wanna Dance With Somebody" has not staked out an official release date, although it's rumored to be aiming for a Thanksgiving 2022 release. Sony is listed as the film's distributor on IMDbPro, but the studio has not indicated whether it will release this in theaters or ultimately sell it off to a streaming service.
What is I Wanna Dance With Somebody?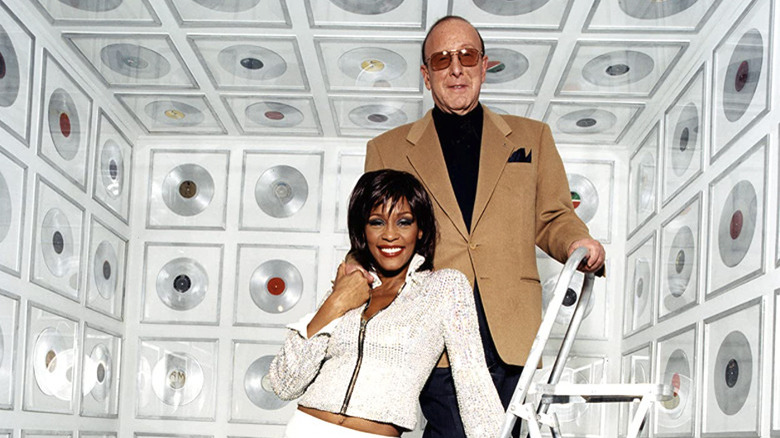 Hotwells Productions
A biopic about the mega-talented singer/actress, "I Wanna Dance With Somebody" has previously been described as a "joyous, emotional and heart-breaking celebration of the life and music of the greatest female R&B pop vocalist of all time, tracking her journey from obscurity to musical superstardom." This film will be made with the approval of Houston's estate, which leaves me feeling torn about the movie's prospects. On one hand, the estate's approval means that the film will be able to utilize all of Houston's hit songs, which is crucial for making a crowd-pleasing biopic about a superstar performer. But on the other hand, the estate's involvement likely means that, despite their claims, the movie will probably hold back when it comes to depicting some of Houston's lowest moments, which could result in a movie that may feel more like a hagiography than a complete picture of her full life.
According to the movie's producers, they won't shy away from the darker aspects of Houston's life:
"While being very frank about the price that super-stardom exacted, it will be both the rich and complex saga of the search for the perfect marriage between song and singer and audience, and at the same time the moving tale of a simple Jersey girl trying to find her way back home."
I Wanna Dance With Somebody Director, Writer, and More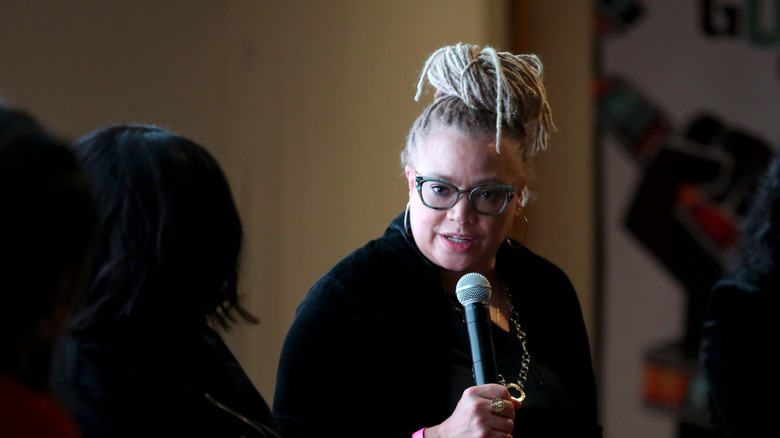 Joe Scarnici/Getty Images
Kasi Lemmons, who directed 2019's "Harriet" and previously made movies like "Talk to Me" and "Eve's Bayou," will be directing "I Wanna Dance With Somebody." Anthony McCarten, the Oscar-nominated writer/producer of "The Darkest Hour" and "The Theory of Everything" and screenwriter of "Bohemian Rhapsody," is tackling the screenplay, and had this to say when the project was first announced:
"We are incredibly lucky to have the support and input of many of the key people who knew Whitney the best and who were there at the time, in the making of this film. I am working closely with all of them, to authentically tell the extraordinary story of a peerless talent, taken from us too soon. Recreating for the big screen those unforgettable performances, those beloved songs, and that incredible journey, will be an enormous responsibility, undertaking, privilege and delight for myself and for our entire team."
Barry Ackroyd will be the film's cinematographer; his credits include "The Hurt Locker," "Captain Phillips," "The Big Short," and "The Old Guard," just to name a few. Clive Davis, the music producer who helped guide Houston to superstardom, will be among the film's producers.
I Wanna Dance With Somebody Cast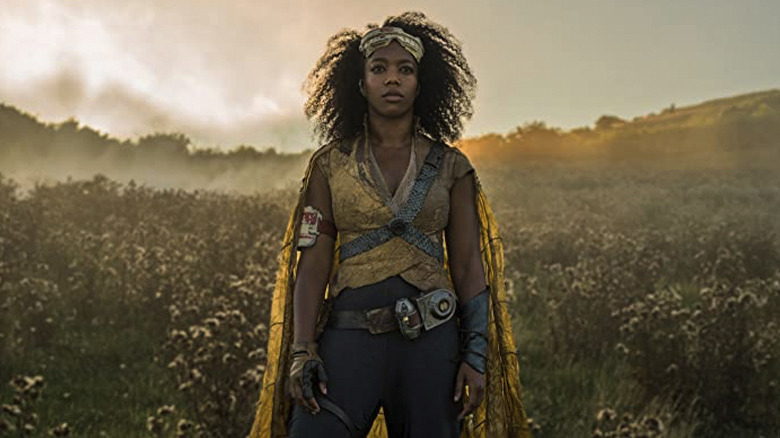 Disney
Whitney Houston will be portrayed by British actress Naomi Ackie ("Star Wars: The Rise of Skywalker," "Lady Macbeth," "Master of None"). But audiences won't have the chance to find out how close Ackie might come to hitting Whitney's memorable notes, because the actress won't be singing in this film. According to producer Clive Davis:
"Naomi Ackie's screen test was so powerful, it sent shivers up my spine. Although Whitney's incomparable vocals are used for all the songs, Naomi's extraordinary acting range enables her to masterfully capture Whitney's unique charm, star power, and, of course, her personal struggles. Naomi is the real deal and I can't imagine a better choice for this iconic role."
That approach resulted in an Oscar for Rami Malek, so I guess the folks involved with this movie are taking an "if it's not broke, don't fix it" approach.
Davis will be played by Stanley Tucci. Clarke Peters and Tamara Tunie will be playing Whitney's parents, John and Cissy Houston. Ashton Sanders has been cast as musician Bobby Brown, who became Whitney's husband and later made headlines when he was charged with battery after striking Houston in their home. Nafessa Williams will play Robyn Crawford, who started out as Houston's assistant and became her creative director (and, according to Crawford herself, she was also Houston's one-time lover).