Warner Bros. Discovery Has A 10 Year Plan For DC, CEO Addresses Scrapping Batgirl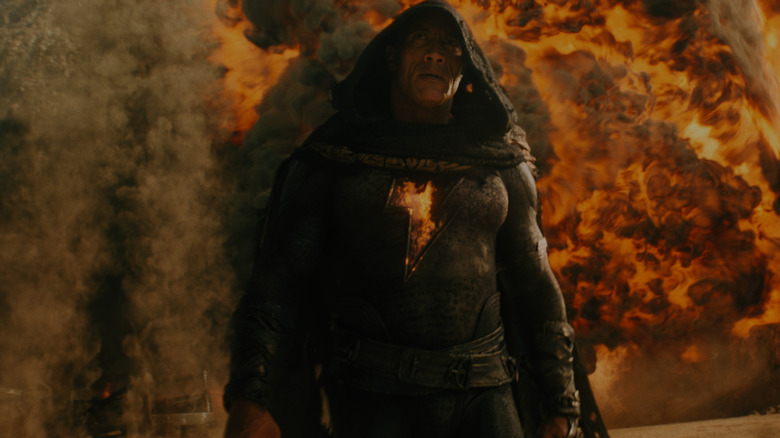 Warner Bros.
It's official: The DC universe as we knew it is changing, because the brass at Warner Bros. Discovery are looking to completely shake things up. During the company's quarterly earnings call today, CEO David Zaslav addressed the future of the DC brand following the sudden and unexpected cancelation of "Batgirl."
Zaslav did not mince words, explaining that they have restructured the business and will be modeling their plan after what Marvel Studios has done:
"We have done a reset. We've restructured the business. We're going to focus, where there will be a team with a 10 year plan focusing just on DC. It's very similar to the structure that Alan Horn and Bob Iger put together very effectively with Kevin Feige at Disney. We think that we could build a long term, much stronger, sustainable growth business out of DC. As part of that, we're going to focus on quality. We're not going to release any film before it's ready."
Zaslav also added that the company's focus will be "how do we make each of these films, in general, as good as possible?" while also saying that "DC is something that we think we could make better and we're focused on it now." For the time being, the team in charge of DC has not been revealed, but these gears are clearly already turning. And given that the Marvel Cinematic Universe has generated more than $27 billion at the box office since 2008, it's not difficult to understand why the brass at WBD believes that DC could benefit from a new strategy.
On the axing of Batgirl...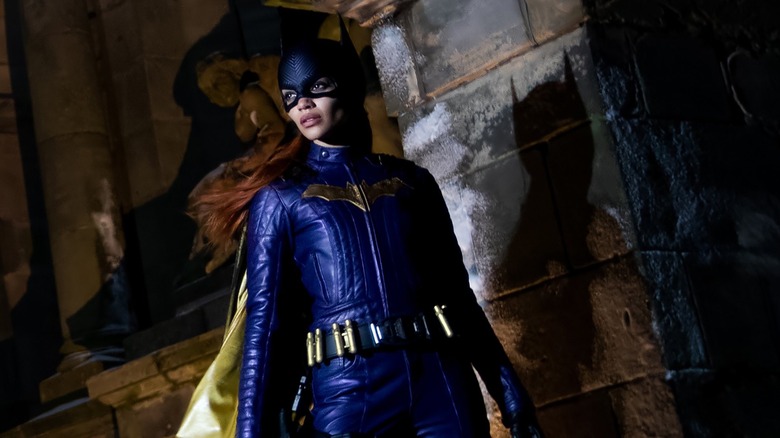 Warner Bros.
Aside from explaining that DC will be getting a massive overhaul, Zaslav also addressed the scrapping of "Batgirl," as well as "Scoob! Holiday Haunt." It really all comes down to the fact that movies made specifically for streaming don't generate nearly as much revenue as theatrically released movies that subsequently go to streaming, such as "The Batman." Zaslav continued:
"We've looked hard at the direct-to-streaming business. We've seen, luckily, by having access now to all the data, how direct-to-streaming movies perform, and our conclusion is that expensive direct-to-streaming movies, in terms of how people are consuming them on the platform, how often people go there or buy it, or buy a service for it, and how it gets nourished over time, is no comparison to what happens when you launch a film in the theaters. This idea of expensive films going direct to streaming? We cannot find an economic case for it. We cannot find that economic value for it. So we're making a strategic shift."
The executive also drove the point home about the company's dedication to theatrical releases saying, "Our focus will be on theatrical, and when we bring the theatrical films to HBO Max, we find they have substantially more value." Zaslav once again reiterated that Warner Bros. Discovery will not "put a movie out unless we believe in it." While rumors about the quality of the "Batgirl" movie have been flying on social media from people who saw early test screenings, this statement certainly seems to throw the film (and the filmmakers) under the bus. If WBD refuses to release a movie unless they believe in it, there can be no mistaking the fact that they did not have faith in what Adil El Arbi and Bilall Fallah were doing.
Zaslav drove home the overall point by saying, "The objective is to grow the DC brand to grow the DC characters, but also our job is to protect the DC brand. And that's what we're going to do."
Currently, we've got "Black Adam," "Shazam! Fury of the Gods," "Aquaman and the Lost Kingdom," "The Batman 2," (maybe) "The Flash," and "Joker: Folie a Deux" on deck. Beyond that? The future is hazy, but will undoubtedly look drastically different.
The DC universe is about to change. Brace yourselves.