Batgirl Directors Bilall Fallah And Adil El Arbi Respond To Their Movie Being Shelved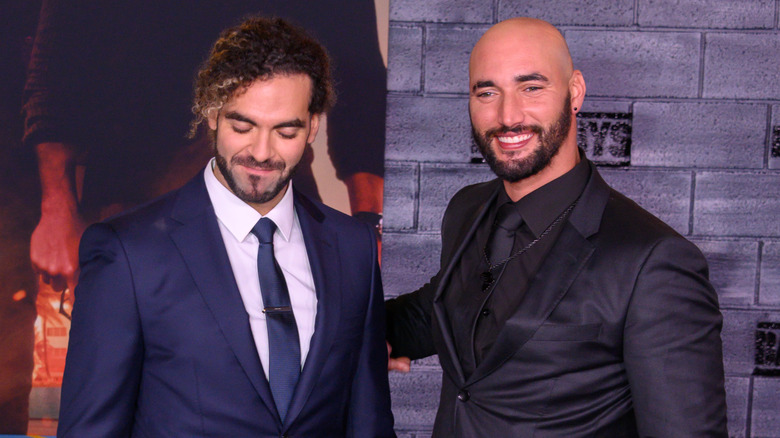 Silvia Elizabeth Pangaro/Shutterstock
The film industry is still reeling from the shocking news that Warner Bros. Discovery is shelving two movies that were nearly completed: a sequel to "Scoob!" co-written by legendary comics writer Paul Dini, and the live-action "Batgirl" movie.
It is an unprecedented move to simply cancel the release of a $90 million movie that was meant to launch a new DC franchise and had a stellar cast that included "In the Heights" breakout star Leslie Grace as Barbara Gordon, aka Batgirl, J.K. Simmons returning as James Gordon, Brendan Fraser as a villain, and none other than Michael Keaton once again suiting up as Batman. The decision came after the Warner Bros. merger with Discovery earlier this year and a reported new plan by CEO David Zaslav to cut costs and streamline the studio's films to focus on theatrical events.
It is still not quite clear why this happened, but signs point to an accounting loophole seeming like the best possible outcome for the studio, as the DC universe seems to prepare for drastic changes in the near future. Of course, while fans are expectedly sad about not seeing Batgirl make her solo film debut, it is also devastating news for the hundreds of people who worked on the film. Now, the directors have publicly responded to the cancellation of the project.
What a lousy wedding gift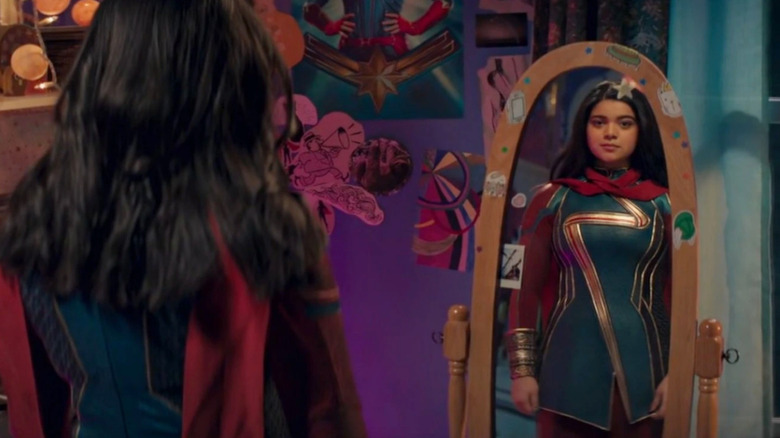 Disney+
According to Deadline, while everyone took to social media to freak out and share their shock over the news, the co-directors of "Batgirl," Adil El Arbi and Billal Fallah, were in Morocco for El Arbi's wedding. They were expected to return to edit the film after the festivities, but instead, El Arbi received a rather lousy wedding gift from Warner Bros. Discovery.
"We are saddened and shocked by the news. We still can't believe it," the directing duo wrote in a statement on Instagram. "As directors, it is critical that our work be shown to audiences, and while the film was far from finished, we wish that fans all over the world would have had the opportunity to see and embrace the final film themselves. Maybe one day they will insha'Allah." (The Arabic phrase "insha'Allah" translates to "God willing.")
The statement continued:
"Our amazing cast and crew did a tremendous job and worked so hard to bring Batgirl to life. We are forever grateful to have been part of that team. It was a dream to work with such fantastic actors like Michael Keaton, J.K. Simmons, Brendan Fraser, Jacob Scipio, Corey Johnson, Rebecca Front and especially the great Leslie Grace, who portrayed Batgirl with so much passion, dedication and humanity.

In any case, as huge fans of Batman since we were little kids, it was a privilege and an honor to have been a part of the DCEU, even if it was for a brief moment," the duo concluded. "Batgirl For Life."
Adil El Arbi and Billal Fallah made waves earlier this year with their excellent "Ms. Marvel" show, which broke several molds for Marvel Studios. With this devastating news, how long before Marvel comes calling again?