Superhero Bits: Venom 3 Teased By Tom Hardy, Batman Returns Turns 30 & More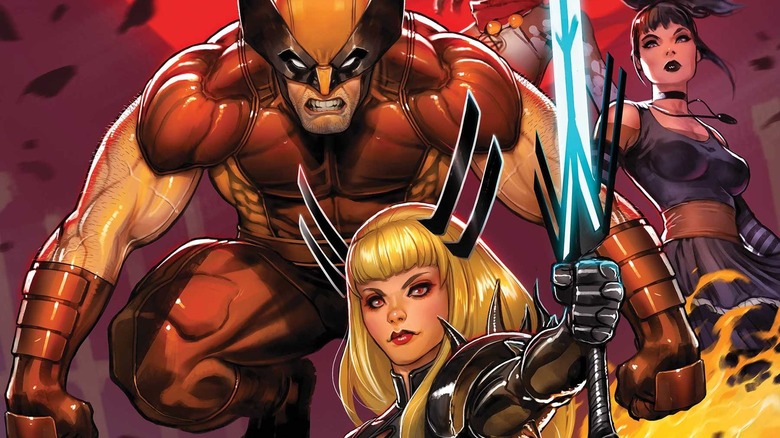 Marvel Comics
(Superhero Bits is a collection of stories, updates, and videos about anything and everything inspired by the comics of Marvel, DC, and more. For comic book movies, TV shows, merchandise, events, and whatever catches our eye, this is the place to find anything that falls through the cracks.)
In this edition of Superhero Bits:
Dakota Johnson teases the "Madame Web" movie.
Patrick Schwarzenegger could have been Homelander in "The Boys."
"Batman Returns" celebrates its 30th anniversary.
Spidey and His Amazing Friends renewed for season 3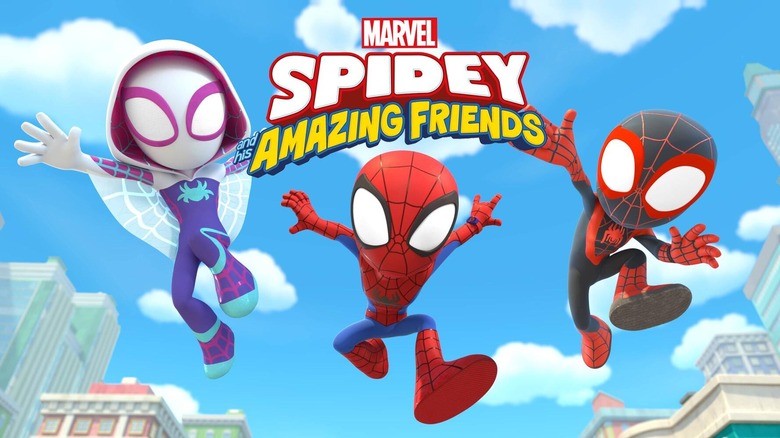 Marvel
Marvel fans who happen to have preschoolers in their lives can rejoice: "Spidey and His Amazing Friends" has been renewed for a third season. The Disney Junior show has been a big hit in its first season with the sophomore run of episodes slated to debut in August, which will include John Stamos as Iron Man. Disney took the chance to announce the early renewal of the show during the Annecy International Animated Film Festival and later revealed the information to the public in a press release. No word yet on when the third season will debut, but 2023 seems likely. Season 1 is currently streaming on Disney+.
Marvel's Avengers adds a very unique outfit for Hulk
Bunny slippers. That is all.

Hulk's Bunnies and Bandoliers Outfit is inspired by his smashingly unique fit from Incredible Hulk #390 (1992).

Get it in the Marketplace tomorrow! pic.twitter.com/V9XoxThAwg

— Marvel's Avengers (@PlayAvengers) June 15, 2022
For those who are still playing "Marvel's Avengers" (which is currently available on Xbox Game Pass), a new look for Hulk is now available in the game's item shop — and it is, in a word, unique. As pictured above, the so-called "Bunnies and Bandoliers Outfit" is inspired by the character's look in the pages of "The Incredible Hulk" #390, originally published in 1992. The outfit is available now, and you can purchase it by clicking here.
The Flash season 8 Negative, Part One promo
Here is the official promo for the 19th episode of the eighth season of "The Flash" on The CW:
The Flash (Grant Gustin) and team are in for the fight of their lives, meanwhile, Iris (Candice Patton) discovers the cause of her time sickness.
Jeff Byrd directed the episode, which was written by Jonathan Butler and Gabriel Garza.
Michael Giacchino confirms he's directing that Werewolf by Night special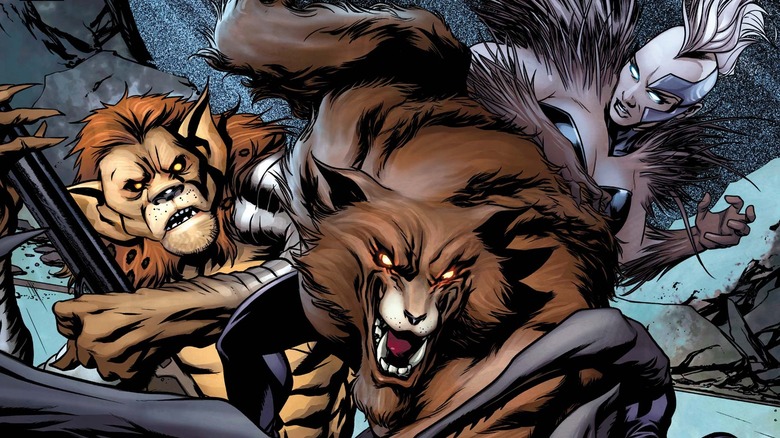 Marvel Comics
We've heard a great deal about an upcoming Halloween special set within the MCU being produced for Disney+. Now, award-winning composer Michael Giacchino has confirmed that he is indeed directing the special, which will center on the character Werewolf by Night. Speaking with Comicbook.com, he said the following:
"I've been having a blast. It's an incredibly challenging process. I love it. Everyday, I've been having fun working on it and we're in the middle of it. Hopefully, very soon we'll share a lot more about it. Yeah. There's not much I [can] say other than I'm having a good time and I am working on something that I love. So, that's a win-win right there."
With any luck, we'll hear something more official on this front sooner rather than later, based on those comments.
Happy 30th anniversary, Batman Returns!
On this day, June 16, 1992, Tim Burton's "Batman Returns" was originally released in theaters. As the sequel to his smash hit 1989 "Batman," the movie was far darker than the original and brought both Catwoman and Penguin into the fold. At the time, Warner Bros. was somewhat dissatisfied with the results, but the film has since gone on to find a huge audience since its release as it was a wildly inventive and unexpected approach for that era. The folks at the TCL Chinese Theaters shared the above image to commemorate the occasion.
Patrick Schwarzenegger auditioned to play Homelander on The Boys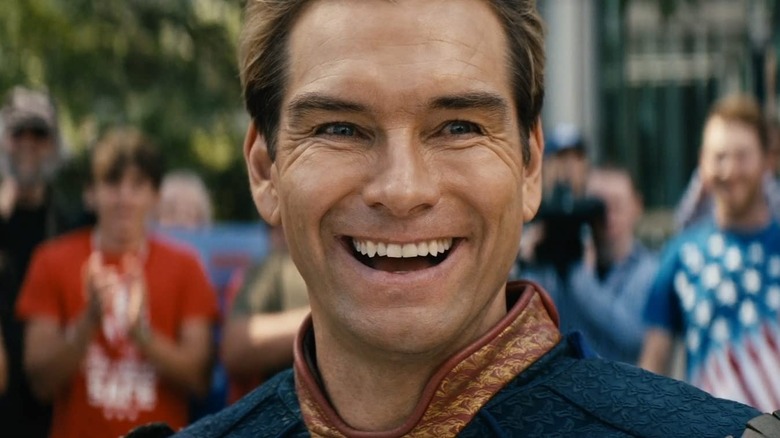 Prime Video
Anthony Starr has made quite the name for himself as Homelander on "The Boys," but it turns out that Patrick Schwarzenegger, who is actually going to star in an upcoming spin-off based on the Prime Video series, auditioned for the role originally. The news was reported by Variety as the outlet recently spoke to the actor about the upcoming spin-off. Schwarzenegger didn't actually talk about the audition, but he did tease the craziness to come in the new show.
"They were just like, 'It's about this. This is the character. This is what's going to happen in this.' I was like, 'OK, it's The Boys. I know it's going to be something crazy, but it's an amazing show...' And then when I started reading [the scripts] on set, I was like, 'Oh boy, this is going to be, yeah, this will be fun and interesting.'"
Who knows? Maybe his new character can still cross paths with Homelander at some point.
Tom Hardy offers a first glimpse at the Venom 3 script
Sony is gearing up to make "Venom 3" following the success of "Let There Be Carnage" last year. It appears they are wasting absolutely no time, as Tom Hardy shared the above script page on Instagram recently, seemingly confirming that the writing process is complete — or, at the very least, they have a draft ready to go. On his Instagram Stories, Hardy also shared the page with the text "here we go" and "last dance," seemingly indicating that this will be his last go-around as Eddie Brock. Meanwhile, Hardy cooked up the story with Kelly Marcel, per the page, and Marcel is receiving sole writing credit for the script itself. The sequel does not yet have a release date, but we may well be finding out more soon.
Dakota Johnson talks Madame Web, wants the movie to have heart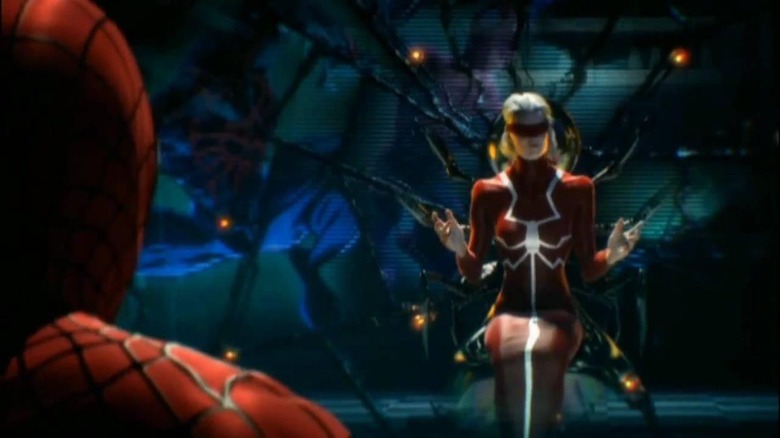 Marvel
Despite the relative failure of "Morbius," Sony is pressing ahead with further "Spider-Man" spin-off films, with "Madame Web" next on deck. Dakota Johnson, who will play the title character, recently spoke a bit with Collider about it, saying that "having experience on all tiers of films, I can bring maybe some stuff from the little movies to the big movies that I want to see in them, you know? I really love seeing large-scale films that still have heart in them." Beyond that, she also revealed that some of her collaborators from "Cha Cha Real Smooth" and "Am I Okay?" will be along for the ride.
"People from 'Cha Cha [Real Smooth]' and some from 'Am I Okay?' are coming on to 'Madame Web' with me. It's cool. It's fun to be able to start creating a real team of people that make movies."
"Madame Web" is currently set to hit theaters on July 7, 2023.
Marvel Comics is bringing back the Midnight Suns this fall
Lastly, today brings word that Marvel Comics is reviving "Midnight Suns" with a brand new comic book miniseries debuting this fall. Perhaps not coincidentally, this is just a few weeks ahead of the new "Midnight Suns" video game that will be arriving in October. In any event, the new book comes from writer Ethan Sacks and artist Luigi Zagaria, and you can check out the cover art for the first issue above. The new team consists of Blade, Kushala, Ghost Rider, Magik, Wolverine, Nico Minoru, and Zoe Laveau. The logline for the series reads as follows:
A dark prophesy and apocalyptic new villains with horrifying powers the likes of which Earth has never faced before ordains a team of Midnight Suns to rise and tear @#$% up! But what does this new threat have to do with the Sorcerer Supreme's past? And why is Strange Academy student Zoe Laveau number one on the Suns' list?
"Midnight Suns" #1 hits shelves on September 14, 2022.