30 Years Later, Tim Burton Is Proud Of Batman Returns, His 'Weird Experiment'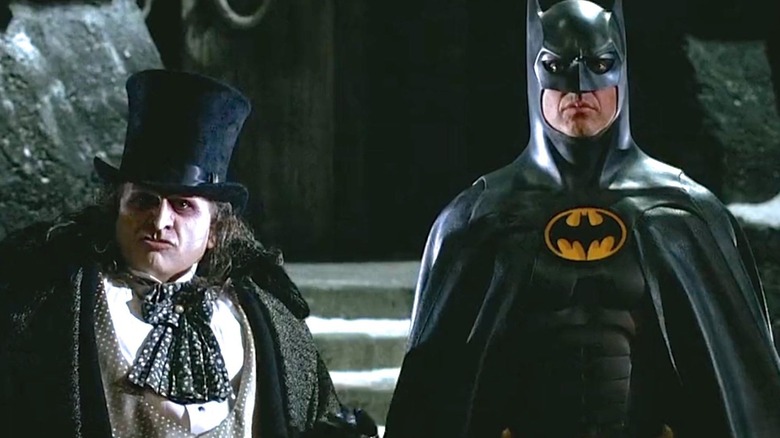 Warner Bros.
When Tim Burton's "Batman Returns" came out in 1992, the superhero film was deemed too dark and violent by most critics, despite being praised for its nuanced portrayal of the inhabitants of Gotham city. The "darker" aspects of the film that were considered extremely skewed at the time have obviously undergone a reappraisal over the years, especially after the release and explosive success of Matt Reeves' "The Batman," which amps up fantastical, gothic elements like never before.
In an interview with Empire on the occasion of "Batman Returns'" 30th anniversary, Burton talks about this aspect of the film, and how he feels "really fondly about it" due to the "weird experiment" it was:
"It is funny to see this [darker iterations of Batman] now because all these memories come back of, 'It's too dark.' So, it makes me laugh a little bit...I'm not just overly dark. That represents me in the sense that... that's how I see things. It's not meant as pure darkness. There's a mixture. I feel really fondly about it because of the weird experiment that it felt like."
Burton has every right to be proud — while some aspects of the film might feel a bit too weird for some, it is this unique brand of weirdness that characterized Burton's Gotham in significant ways.
It's important to root for offbeat superhero storylines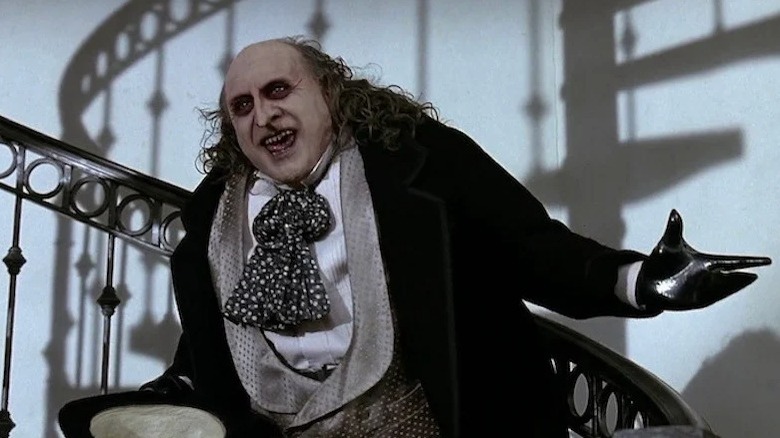 Warner Bros.
"Batman Returns" has managed to carve a unique legacy of its own, as it allowed Burton to exercise greater creative control in comparison to his "Batman." There are elements of German Expressionism that seep through the stylistic flourish of "Batman Returns," hard to miss in the grimy, rundown alleyways of Gotham at night, with imposing gargoyles positioned atop highrises. There's a sensual undercurrent ever-present, adding to the unhinged, playful aura of the sequel.
Burton explores the primal aspects of the identities of the central trio — Batman (Michael Keaton), the Penguin (Danny Devito), and Catwoman (Michelle Pfeiffer). There are terrifying moments worth remembering, infused with moments that are extremely camp and entertaining. This balanced approach helps elevate the film significantly, and the horror elements only help cement a fantastical, psychosexual aspect that aids the narrative, infusing the characters with incredible depth and multifacetedness.
There's also Christopher Walken as the corporate scumbag Max Shreck, who is incredibly delightful to watch (as is always the case, no matter what the role). Shreck's presence leads to some tongue-in-cheek moments mixed with exaggerated tragedy. Overall, a fun, gritty, well-rounded Burton film worth revisiting, for sure.
It is also important to acknowledge that Reeves' "The Batman," and some aspects of Christopher Nolan's "The Dark Knight" trilogy, has been greatly influenced by Burton's vision, which is undeniably important to understanding Batman as a character. So, basically, "Batman Returns" rules. Obviously.
Empire's June 9, 2022 issue is available for preorder here.