Superhero Bits: Marvel's Wild New Midnight Suns Trailer, Black Adam Character Posters & More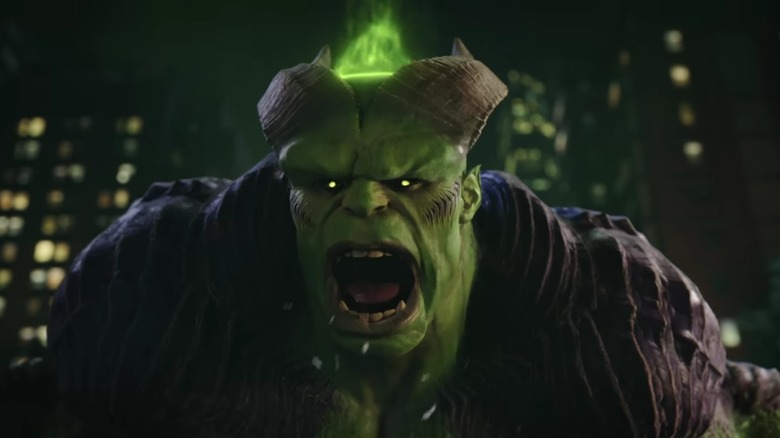 Marvel
(Superhero Bits is a collection of stories, updates, and videos about anything and everything inspired by the comics of Marvel, DC, and more. For comic book movies, TV shows, merchandise, events, and whatever catches our eye, this is the place to find anything that falls through the cracks.)
In this edition of Superhero Bits:
A new look at Marvel's "Midnight Suns" video game.
Kevin Conroy's acclaimed new "Batman" comic.
The reason the "Joker" sequel is taking so long.
John Diggle's return to the Arrowverse.
There is a QR code for a free comic in Ms. Marvel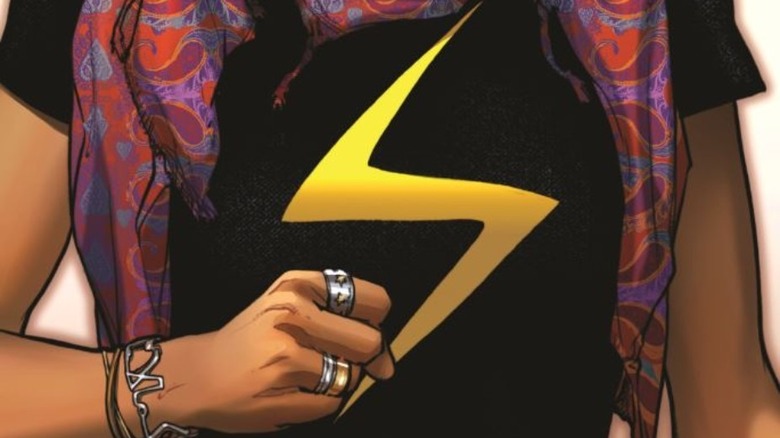 Marvel Comics
Heads up, Marvel fans. The first episode of "Ms. Marvel" recently debuted on Disney+ and, much like was done with "Moon Knight," a QR code was hidden in the episode that offers a link to a free comic, specifically 2014's "Ms. Marvel" #1, which is Kamala Khan's first-ever solo issue. The moment takes place at around the 10:15 mark, and the QR code can be found on an ATM machine in the background. So go forth and scan, dear reader.
This Batman Blu-ray collection is truly something to behold
Target is now selling a new "Batman" four-movie Blu-ray collection that includes "Batman," "Batman Returns," "Batman Forever," and "Batman & Robin." As noted by Matt Singer in the above tweet, the artwork for the collection includes a pretty remarkable quote in the form of "I'm Batman," simply attributed to Batman. You can't make this stuff up. Any humor aside, the four-movie set is only $10 and, for those who may be interested, you can get a copy by clicking here.
TMNT: Shredder's Revenge brings in Casey Jones with new trailer
Summer Game Fest is happening today and it came with a ton of reveals. Among them was a new release date trailer for "Teenage Mutant Ninja Turtles: Shredder's Revenge" that came with a big surprise in the form of Casey Jones as a playable character. This means there will be a six-player co-op mode, which looks pretty nuts. Also worth noting is that the game will be arriving on Xbox Game Pass on day one, so that is a big deal for subscribers who were maybe considering picking up a copy. The game debuts on June 16.
Kevin Conroy thanks fans for response to his new Batman comic in DC Pride
Kevin Conroy, the voice of Batman in "Batman: The Animated Series" and a host of other projects over the years, penned a story titled "Finding Batman" in "DC Pride 2022." The story has to do with Conroy coming out as a gay man and how that journey helped him to find his voice as the iconic DC superhero. In the above video, Conroy passionately thanks fans for the response to the story, which has been overwhelmingly positive. "DC Pride 2022" #1 is available now.
The Joker sequel hinges on a big deal for Joaquin Phoenix to return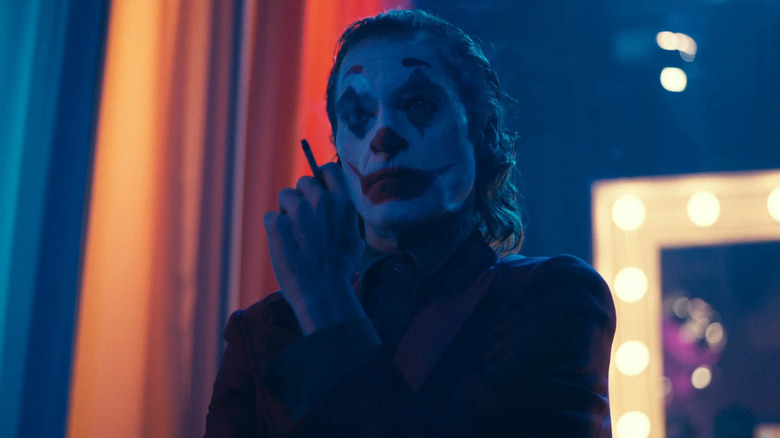 Warner Bros.
We recently got definitive confirmation that "Joker 2," aka "Joker: Folie a Deux" is officially in the works with director Todd Phillips coming back. However, as reported by Deadline, it turns out that star Joaquin Phoenix actually read the script a bit ago despite the world just now learning about it. Per the report, "it has come down to making a rich deal for him to star." Given that "Joker" made more than $1 billion at the global box office, that makes sense. This wasn't originally meant to be a franchise so Phoenix undoubtedly has a lot of negotiating power here. He's about to get paid.
Black Adam character posters give our best look yet at Cyclone
Yesterday brought with it our first full-length "Black Adam" trailer, and it offered up a better look at the live-action Justice Society. Now, DC has revealed a new series of character posters highlighting these heroes. Above, we can see Quintessa Swindell as Cyclone, who was only seen as a blur in the footage. Posters for Dr. Fate (Pierce Brosnan), Atom Smasher (Noah Centino), and Hawkman (Aldis Hodge) have also been released and you can see them all by clicking here.
The future of Superman in the movies remains very uncertain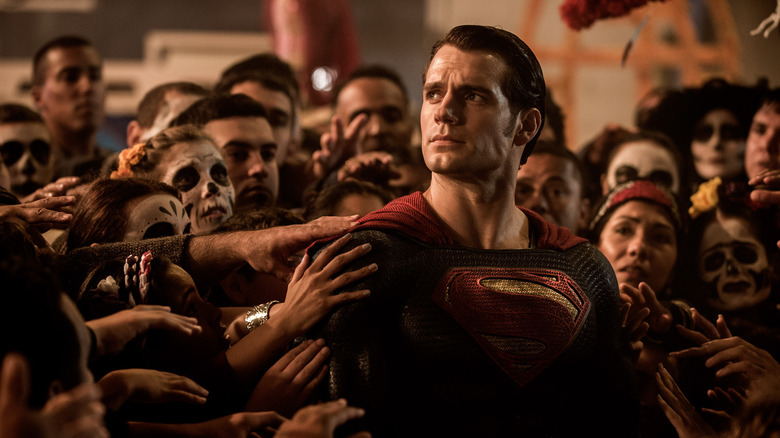 Warner Bros.
Much has been going on at Warner Bros. ever since the merger with Discovery, as CEO David Zaslav has been cleaning house and reorganizing the corporate structure. DC Films remains a gigantic priority and, in a recent report from Variety, it's revealed that the "Superman" franchise, specifically, is very much up in the air. We've been hearing for some time that J.J. Abrams and writer Ta-Nehisi Coates had been working on a reboot of the franchise. However, per this report, the studio has "yet to finalize plans for the  Superman film that was being developed with a script from acclaimed author Ta-Nehisi Coates."
Not only that, but they also state the Henry Cavill is "aging out" of the role, meaning he may not be a long-term option anymore. Might Zaslav blow up Abrams and Coates' plans? Who knows! But this is all pretty interesting right now.
Marvel's Midnight Suns Darkness Falls trailer
Lastly, Marvel and 2K brought a brand new trailer for "Midnight Suns" to Summer Game Fest, and it is truly wild. While it doesn't feature any actual gameplay from the upcoming tactical RPG game, it does reveal some new characters in the form of Venom and Spider-Man, in addition to, among other things, a devilish version of Hulk. The whole thing is set to the tune of "Master of Puppets" by Metallica to set the vibe. A logline for the game reads as follows:
When Lilith and her demonic horde join forces with Hydra, an unlikely team of Super Heroes will rise up under your leadership as The Hunter. As The Hunter, your job is to unite legends like Doctor Strange, Iron Man, and Blade and build the team that will serve as Earth's last line of defense against the underworld – but you better hope they can put aside their differences in the face of this growing apocalyptic threat.
"Midnights Suns" arrives October 7, 2022, with a Nintendo Switch edition coming at a later date. Those interested in pre-ordering the game can do so by clicking here.