Superhero Bits: Batman Goes Aztec, Loki Season 2 Begins Filming & More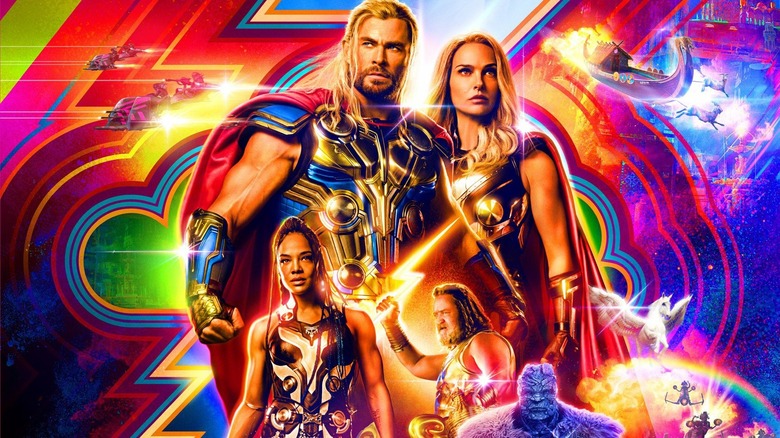 Marvel Studios
(Superhero Bits is a collection of stories, updates, and videos about anything and everything inspired by the comics of Marvel, DC, and more. For comic book movies, TV shows, merchandise, events, and whatever catches our eye, this is the place to find anything that falls through the cracks.)
In this edition of Superhero Bits:
A brand new, very unique Batman is coming our way.
"Thor: Love and Thunder" gets several new posters.
"Loki" season 2 is officially underway.
James Gunn teases a new DC project.
Legendary comic book artist Tim Sale has been hospitalized
I regret to share the very sad news that the legendary artist Tim Sale has been admitted to the hospital with severe health issues. Tim, I am praying for you, buddy. Stay strong & know that your legions of fans around the world loves & cherishes you & your amazing talent 💙🖤 pic.twitter.com/aYMUmHQXbg

— Jim Lee (@JimLee) June 13, 2022
As confirmed by DC Chief Creative Officer Jim Lee, artist Tim Sale has been hospitalized with "severe health issues." Few details have been revealed at this time, but there has been an outpouring of support for Sale in the wake of the news. Sale is known for his work on titles such as "Batman: The Long Halloween," "Spider-Man: Blue," and a host of other seminal stories over the years. In particular, Sale has made a major impact when collaborating with writer Jeph Loeb. We wish him a speedy recovery.
Petition to get Morbius re-released a third time crosses 25K signatures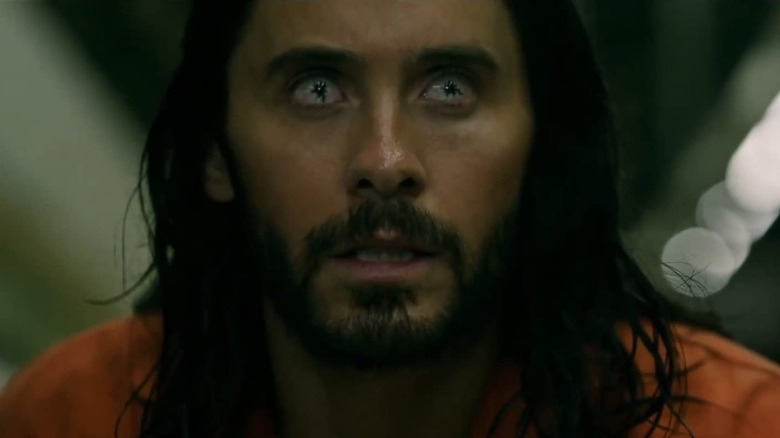 Sony Pictures
Sony recently attempted to capitalize on the meme culture that emerged around "Morbius" by re-releasing the film in theaters, an experiment that failed in spectacular fashion. As a result, a jokester created a petition on Change.org urging the studio to release the movie theatrically a third time, and (lord help us) the petition has already passed 25,000 signatures. The petition, rather hilariously, reads as follows:
"This weekend, excited fans across the world had the chance to once again see Morbius in the theaters. While this was an awesome opportunity, there was one problem: We were all busy this weekend. Some of us were washing our hair, some of us had to study, and some of us had just already made other plans. Please don't interpret this as disinterest on our part. If you were to once again release Morbius in theaters, just let us know, and we will be there for sure. Unless something comes up."
There's almost no chance Sony is dumb enough to do this again. Almost.
James Gunn appears to be teasing a DC project related to The Suicide Squad
Well, well, well, if it isn't "The Suicide Squad" director James Gunn playing with fans a little bit. The filmmaker already brought one very successful spin-off to life with "Peacemaker" and he has confirmed that other projects are in development. However, details have remained vague and he even poured a little cold water on that alleged Amanda Waller show. In this case, he seems to be hinting at something involving Peter Capaldi's Thinker. Then again, the image could have absolutely nothing to do with what Gunn and Warner Bros. have in development. Time will tell.
Marc Guggenheim provides an update on the HBO Max Green Lantern show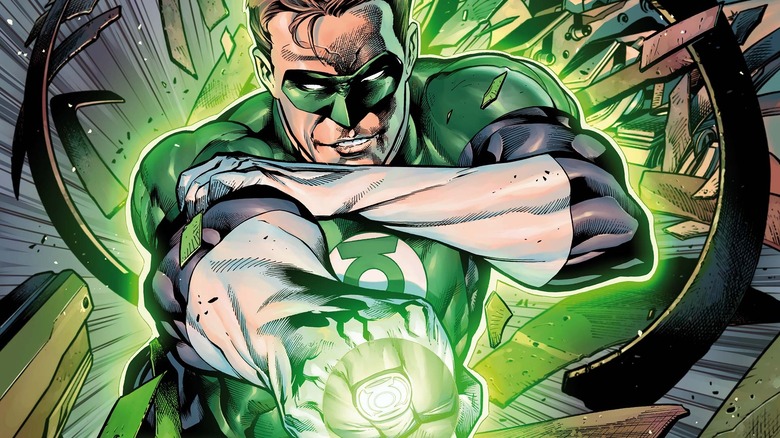 DC Comics
We have been hearing about this supposedly epic "Green Lantern" show coming to HBO Max for quite some time now. However, in a recent appearance on the "Hall of Justice" podcast, writer Marc Guggenheim provided a bit of an update on where things stand. Seemingly, it's moving right along as he is currently working on the season finale.
"First of all, I think it's important to note that I'm not showrunning this show. So, I have even less license than normal to speak about it ... I wish I could talk about it. It's a really, really cool project. It's obviously very near and dear to my heart ... I can say that I'm — it's funny, I'm working today, in fact, on the outline for the season finale. So, we're working away."
So there we have it. No word yet on a release date, but sometime in 2023 seems likely at this point.
Tickets for the Spider-Man: No Way Home re-release go on sale August 9
NEW: Tickets for #SpiderManNoWayHome - "The More Fun Stuff Version" will go on sale beginning August 9. The film drops in theaters on September 2. This new version will include added AND extended scenes, and it will screen in premium large formats, too. Who's going? pic.twitter.com/DwDcCEcetj

— Erik Davis (@ErikDavis) June 11, 2022
We recently learned that Sony wants to make more money so it is going to re-release "Spider-Man: No Way Home" in theaters on Labor Day Weekend with what it's dubbed the "More Fun Stuff Version." For those feeling particularly eager to see the movie with some extra footage, tickets will go on sale beginning August 9, as reported by Fandango's Erik Davis. Whether or not there will be enough interest to help push this record-breaking movie past the $2 billion mark at the global box office remains to be seen, but that is undoubtedly something Sony has its sights set on with this little stunt.
Thor: Love and Thunder cast did a PSA for the Alamo Drafthouse
The Alamo Drafthouse is a theater chain that's pretty famous for its strict theater etiquette policies. For those who haven't experienced a Drafthouse, it really is all about the films and the chain takes the whole thing very seriously. They regularly craft fun PSAs that run ahead of the movies, and in honor of "Thor: Love and Thunder" hitting theaters next month, Chris Hemsworth and Tessa Thompson recorded one for the theater chain, which they have released online. And there may or may not be an appearance from a certain someone who directed the film. Check it out for yourself above.
Loki season 2 has begun filming, and here's a set photo to prove it
And we're off! As was confirmed by cinematographer Isaac Bauman on his Instagram Stories (and documented by others on Twitter), "Loki" season 2 has officially begun filming. The show will bring back Tom Hiddleston's trickster god for another round of timeline-related shenanigans. Though not too much else has been revealed at this time, other than the fact that much of the cast from the first season will be reprising their roles. We also know that "Moon Knight" directors Justin Benson and Aaron Moorhead are stepping behind the camera. The show does not yet have a return date, but we should expect to see it sometime in 2023.
Batman Azteca animated film headed to HBO Max Latin America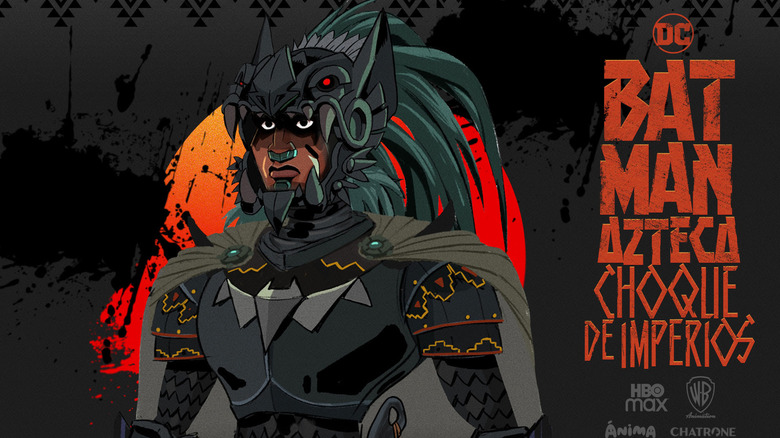 HBO Max
In rather interesting news, HBO Max Latin America will be home to a new, unique incarnation of "Batman" as a new animated film will take the superhero to the Aztec era. "Batman Azteca: Choque de Imperios" is set to be directed by Juan Meza-León ("Harley Quinn") with Horacio Garcia Rojas ("Narcos: Mexico") voicing the title role. So, what can we expect? A synopsis for the film reads as follows:
In the time of the Aztec Empire, Yohualli Coatl — a young Aztec boy — experiences tragedy when his father and village leader, Toltecatzin, is murdered by Spanish Conquistadors. Yohualli escapes to Tenochtitlan to warn King Moctezuma and his high priest, Yoka, of imminent danger. Using the temple of Tzinacan, the bat god, as a lair, Yohualli trains with his mentor and assistant, Acatzin, developing equipment and weaponry to confront the Spaniard invasion, protect Moctezuma's temple, and avenge his father's death.
No release date has been set just yet, but one expects that HBO Max will probably release this in the U.S. as well. We'll keep you posted as further updates come our way.
Thor: Love and Thunders gets several new format-specific posters
Lastly, today brings not one but four new posters for "Thor: Love and Thunder," all of which were cooked up for various formats that the MCU flick will be showcased in, such as the colorful Screen X poster above. We've also got a kind of fun Real D 3D poster that shows off Chris Hemsworth's guns, a very busy Dolby poster that has quite a bit going on, and an IMAX poster that heavily focuses on Valkyrie and Jane Foster's Mighty Thor. Be sure to check out the rest of the posters below.