Monkeypaw Lands Rights To Sports-Themed Psychological Horror GOAT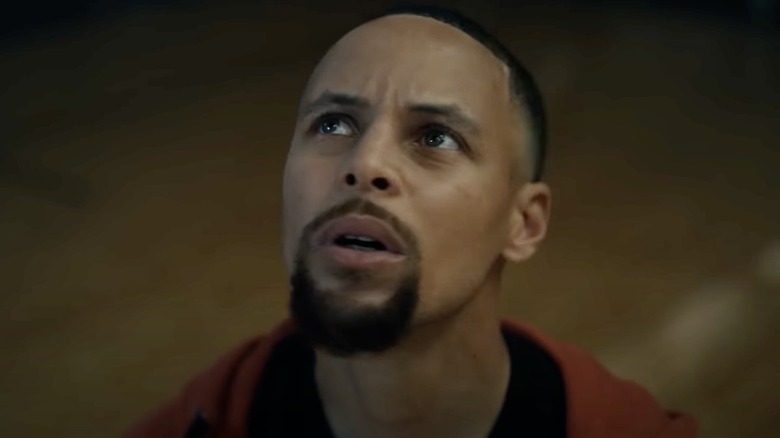 Universal Pictures
Hot on the heels of the final trailer for Jordan Peele's latest film, "Nope," comes the news that Peele's Monkeypaw Productions has won a bidding war for a new psychological horror movie pitch called "GOAT" from Zack Akers and Skip Bronkie, the duo behind the "Limetown" TV series. Go watch any A24 horror film, and you're liable to see a goat somewhere; perhaps it will even be a talking goat, recruiting a young Puritan woman into a life of witchcraft by encouraging her to "live deliciously." However, in the case of this Monkeypaw project, "GOAT" refers not to Black Philip or some such farm animal, but to the acronym used in sports for "Greatest Of All Time."
Deadline reports that the pitch for "GOAT" involves "a promising young athlete who is invited to train with a team's retiring star." Akers and Bronkie will write the script, which is being developed as part of Monkeypaw's existing deal with Universal Pictures. Monkeypaw actually has two deals with Universal: a five-year first-look deal for films, which started back in 2019, and a newer development deal for television that it entered into with Universal late last year.
NBA star Steph Curry appeared in a promo for "Nope" earlier this year, as seen in the image above, so this isn't Monkeypaw's first brush with sports. By pairing a "promising young athlete" with "a team's retiring star" and having them compete for the title of "Greatest Of All Time," "GOAT" almost sounds like it could be setting up a sports version of "All About Eve," the classic Bette Davis film in which an up-and-coming starlet threatens a veteran Broadway actress' career.
What else is in the Monkey's Paw?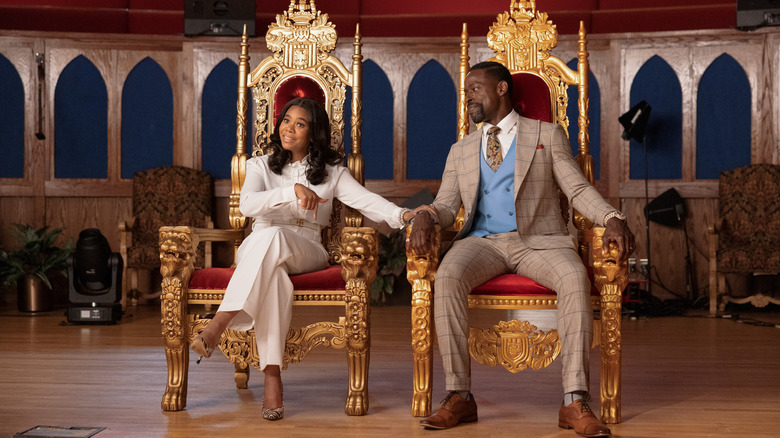 Focus Features
Not much else is known about "GOAT," but given that Monkeypaw's films usually have a theatrical run, this could see Aker and Bronkie crossing over to the big screen for the first time. They previously wrote and produced the "Limetown" podcast before adapting it for streaming television. The "Limetown" TV series, starring Jessica Biel and Stanley Tucci, premiered on Facebook Watch in 2019 and is currently streaming on Peacock.
Monkeypaw takes its name from the W.W. Jacobs short story, "The Monkey's Paw," in which a bereaved couple wishes their son back to life using a magical mummified monkey's paw that also carries a terrible curse. The story is a classic literary example of the "be careful what you wish for" theme and would later go on to influence other horror tales such as Stephen King's "Pet Sematary" and its two film adaptations.
Up next for Monkeypaw is Peele's "Nope" in July, followed by "Honk for Jesus. Save Your Soul." in September. The latter film stars Regina Hall and Sterling K. Brown and it will have a simultaneous release in theaters and on Peacock over Labor Day weekend. We also just got a sneak peek this week at "Wendell & Wild," a new stop-motion feature from "The Nightmare Before Christmas" director Henry Selick, which Monkeypaw is co-financing and which will be distributed by Netflix in October.