Nope Trailer: Jordan Peele's Latest Horror Is Almost Here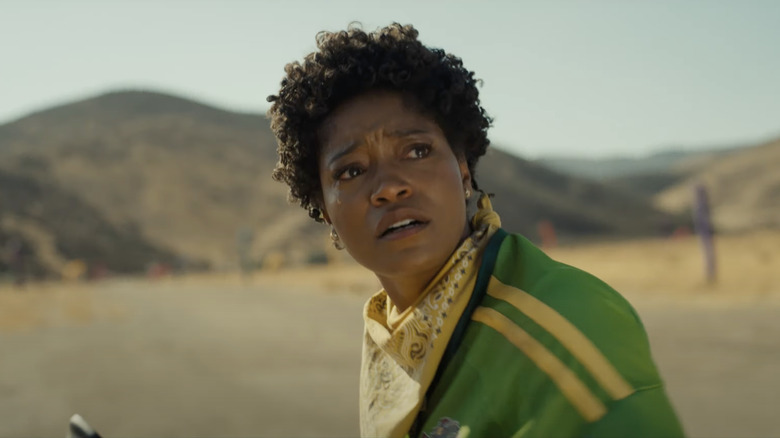 Universal Pictures
The story is finally starting to take shape. A little less than two months out from the release of Jordan Peele's third feature film, "Nope," we now have a final trailer that has put together the pieces for us — which leads me to believe there is a lot still left to be discovered when the film actually releases.
The final trailer for the film has arrived, and the three-minute sneak peek gives us a lot of insight into the world of the film. In this trailer, one big illumination — and the biggest takeaway from this bout of new footage — sets the scene for the forthcoming film: lead characters James and Jill Haywood (played respectively by Daniel Kaluuya and Keke Palmer) are going out of their way to spot and track unidentified flying objects and, they hope, aliens.
The trailer frames the actual premise of the film and starts really showcasing the story; there's no more mystery here, at least within this footage, but that's not a bad thing. Since we started getting promotional material for this film, everything has been shrouded in secrecy. It's been a great tactic to drum up suspense and intrigue — I mean, we're still talking about footage from this film with a sharp and observant eye, so the initial set-up of mystery has done its job. But now, it's exciting to see the curtain being lifted on some of the film's major concepts that we all were only guessing about up until this point. 
Nope trailer
This is Peele's third feature horror film, and the first two have kept fans foaming at the mouth for his next entry into the genre. He debuted on the scene fresh off of a successful comedy career alongside Keegan-Michael Key, with whom he starred on the sketch comedy show "Key and Peele" with. His first feature was the now-legendary "Get Out" in 2017, which spawned frank discussions about race and race-based stories within the horror genre, while also being a wholly original and terrifying movie.
Next, he gave the horror world his 2019 feature "Us," which followed an unassuming family who is faced with their violent replicas on a quiet night during a beach town vacation. The film got a similar reception to "Get Out" and was praised critically and by moviegoers at large. Because of that one-two punch of films, horror fans have been eagerly awaiting Peele's next turn, and it seems like "Nope" is going to deliver on both concept and scares. 
Peele directed "Nope" from his own script. Alongside Kaluuya and Palmer, Steven Yeun, Michael Wincott, Brandon Perea, and Barbie Ferreira round out the cast. "Nope" is set to arrive in theatres on July 22, 2022.