The Sea Beast Animation Director Wants People To Know Animation Is A Medium, Not A Genre [Exclusive]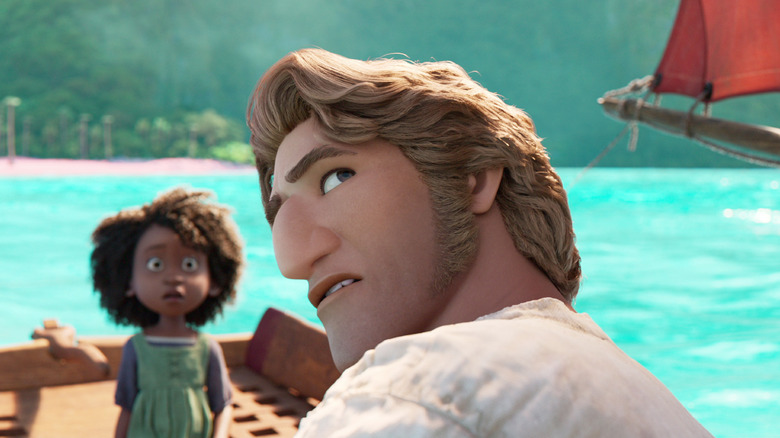 Netflix
"The Sea Beast" animation director Zach Parrish is the latest and a most welcome addition to the growing coalition of animation lovers who would kindly like to remind the world that animation is a medium, not a genre that caters exclusively to kids or is limited solely to Disney movies (of which there are many, many great ones). Yes, we here at /Film having been beating this drum again and again, but it's hard not to when even the various members of the Academy of Motion Picture Arts and Sciences seem to be resistant to this very basic concept.
Parrish himself is no stranger to Disney animation, having worked as an animator on such films as "Tangled," "Big Hero 6," "Moana," and "Frozen II." He also directed the 2021 Disney animated short "Us Again," itself a wonderful and deceptively mature story about an older married couple who are transformed into their younger selves by a magical rainstorm one night. In spite of this, "Us Again" was snubbed for Oscar consideration, which only added insult to injury when co-host Amy Schumer insinuated that animated movies are little more than a way for parents to keep their kids distracted, come Oscar night 2022.
In an interview with our own BJ Colangelo, Parrish talked about his own personal reaction to that Oscars bit:
"Yeah, that was a really tough night in a lot of ways, especially not having 'Us Again' there. But then, yeah, that implication and the laughter in the room too about that joke was really frustrating. Because oftentimes animation's referred to as a genre, and it's not. It is its own medium, but it's filmmaking. And there are film genres within animation."
Kids deserve challenging films too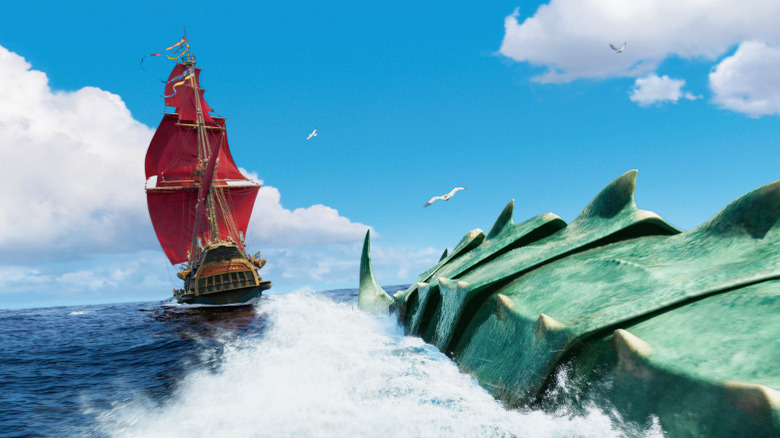 Netflix
The Oscars ceremony joke about animated films was all the more frustrating in light of the movies that were up for the Best Animated Feature Oscar this year. Their ranks included Disney's "Encanto" and "Raya and the Last Dragon" and Pixar's "Luca," but also director Jonas Poher Rasmussen's "Flee," a harrowing animated documentary about the filmmaker's close friend, a man who had fled Afghanistan decades ago. Even the family-friendly "The Mitchells vs. The Machines," which was also nominated, has been celebrated by critics for its complex messaging about technology and relationships.
Zach Parrish was keen to emphasize that "The Sea Beast" is a similarly challenging piece of storytelling presented in a shiny, kid-friendly package:
"This is an epic action film that has a really emotional core to it. And it is one of the most mature films that I've worked on. You know, obviously there is animation that is for kids. That is a thing that exists. There's also live-action that is made for kids. They're both film in my mind. They're both content, they're both storytelling. All it did for me was motivate me to work harder and to keep making better and better stuff. But it is still a hill we have to climb."
With a little luck, "The Sea Beast" will only succeed in further changing people's minds about animation as an art form when it hits Netflix on July 8, 2022. Its synopsis reads:
In an era when terrifying beasts roamed the seas, monster hunters were celebrated heroes – and none were more beloved than the great Jacob Holland. But when young Maisie Brumble stows away on his fabled ship, he's saddled with an unexpected ally. Together they embark on an epic journey into uncharted waters and make history.