20 Years After Getting Its Own Oscar Category, Animation Is Still An Afterthought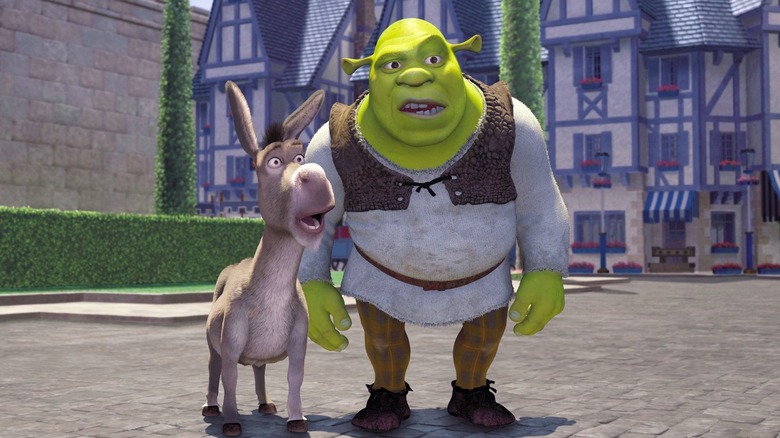 DreamWorks
In 2002, the Academy introduced a brand-new category for the first time in 45 years. It feels wrong somehow to note that the Oscar for Best Animated Feature is only 20 years old because the medium has been a crucial part of cinema since its origins. How could it take so long to acknowledge that? The Academy Award for Best Animated Short has existed in some form since 1932. This is reflective of the role that animation played during Hollywood's origins, acting as minor diversions played before the main (live-action) feature, and typically produced for not much money. For those first three decades or so, the awards were given almost exclusively to Disney shorts, Tom and Jerry cartoons, and Warner Bros. shorts. Even as animated features became more commonplace — and made lots of money — the Academy consistently dismissed calls for them to receive their own award.
The reasoning was that there simply weren't enough of these films being released every year to justify the inclusion. The market was so thoroughly dominated by one company, Disney, that it didn't seem as though there would be a real race to vote in. Animated features that were deemed worthy of acclaim often received honorary Oscars, such as "Snow White and the Seven Dwarfs," which received a special trophy (complete with seven mini ones) to celebrate the landmark creation of the first American feature-length cartoon. "Who Framed Roger Rabbit" also received a special Oscar for technical achievement thanks to its seamless blend of animation and live-action. As the major animation studios moved away from shorts in favor of full-length work, the category became dominated by more experimental fare, which included more niche forms of animation like stop-motion, paint-on-glass, and 3D computer styling.
By the late '90s, the world of American animation was diversifying enough for the Academy to take notice. Companies like DreamWorks, Nickelodeon, and Pixar were widening the field to something truly competitive, as were international companies like Aardman and Studio Ghibli. Such movies were too big a part of the industry (and too profitable) to ignore. In 1992, the Academy did make history when it gave the very first Best Picture nomination to an animated film, Disney's "Beauty and the Beast," but that didn't break down the door for further animated movies to follow in its path (the film lost the top prize to "The Silence of the Lambs.") Studios and filmmakers lobbied hard for the change, and so, it was announced that the 74th Academy Awards would, for the first time, hand out a trophy for Best Animated Feature.
And the nominees were: "Jimmy Neutron: Boy Genius," a Nickelodeon production; "Monsters Inc.", the fourth film from Pixar; and "Shrek," the first 3D movie from DreamWorks Animation.
Somebody once told me the Oscars would change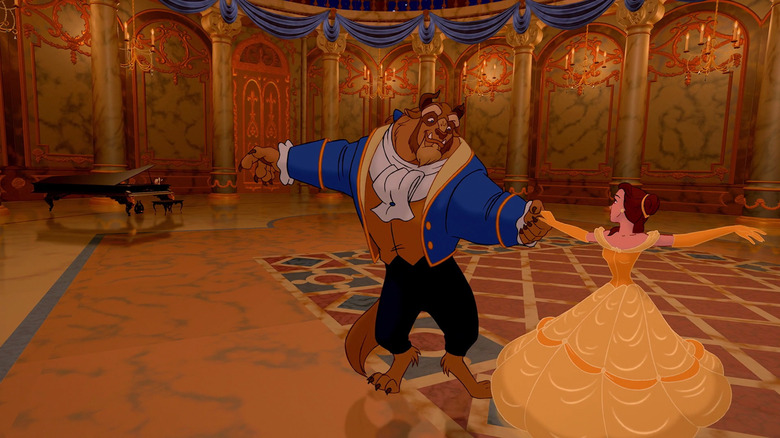 Disney
This trio of nominees symbolized a battleground not only in animated but in American cinema of the early 2000s. Disney had been the undisputed champions of the medium for decades and experienced a lavish renaissance in the '90s that saw their critical and commercial clout strengthen to new peaks. Jeffrey Katzenberg, former chairman of Walt Disney Studios from 1984 to 1994, faced pushback from many in the company with some feeling that he took too much credit for films like "Beauty and the Beast" and "The Little Mermaid." When Katzenberg was not given the promotion he sought, he quit Disney and decided to one-up them by co-founding his own studio. DreamWorks SKG, which he created alongside David Geffen and Steven Spielberg, made no secret of its desire to take on Disney. Katzenberg founded a new animation division and quickly began snapping up major talent at Disney.
DreamWorks Animation went to work on lavish 2D titles like "The Prince of Egypt" but also released Aardman's "Chicken Run" and invested in 3D work, partly to keep up with Pixar. Indeed, their first computer-generated film, "Antz," is so blatantly a rip-off of "A Bug's Life" that it was hard not to see Katzenberg's work as a declaration of war against his old bosses. If that was too subtle for some, then 2001's "Shrek" bellowed their intent from the rooftops.
Loosely based on a novel by William Steig, "Shrek" was a very big deal upon release. Initially seen as a non-priority for the company (Katzenberg was convinced that "The Prince of Egypt" would be a Best Picture nominee and animators who weren't pulling their weight on that movie were "downgraded" to the "Shrek" production), "Shrek" became the fourth highest-grossing film of the year. It premiered in competition at the Cannes Film Festival, the first animated film to do so since 1953. Critics loved it too, with Lisa Schwarzbaum of Entertainment Weekly calling it "a kind of palace coup, a shout of defiance, and a coming of age for DreamWorks." Practically every review noted that Shrek was a scathing Disney parody, mercilessly mocking fairy-tale tropes and the pristine image of Uncle Walt's company, complete with a villain who looked an awful lot like Disney CEO Michael Eisner and a name that sounded like "f**kwad." It felt like a long-overdue take-down of the corporate powerhouse that had defined what family cinema should look like for generations and audiences adored it.
Sure, "Monsters Inc.", was seen as the better film, a more sophisticated storytelling effort with Pixar further pushing the boundaries of what 3D animation could do. It also made more money and further established Pixar's reputation as the true heirs to the Disney crown after that company saw a downturn in quality in the early 2000s. Yet it seemed inevitable that "Shrek" would beat it for the Oscar. If the Academy had been hesitant to create a Best Animated Feature Oscar for fear that Disney would win year after year, seeing "Shrek" take home the first-ever award must have felt like something of a relief.
The Oscars still refuse to take animation seriously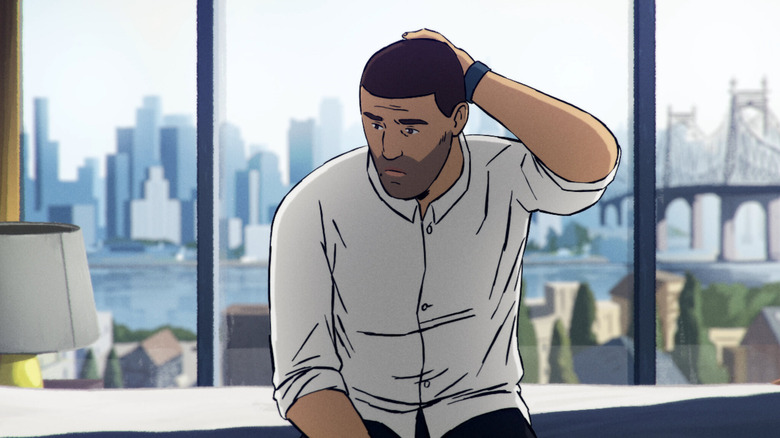 NEON
Of course, it didn't exactly establish a pattern of variety in the category. Over the past two decades, Disney has overwhelmingly dominated this award. Pixar has won the Oscar 11 times while Disney's taken the award home three times. Other winners include Aardman, Sony, Studio Ghibli, and Nickelodeon, but the category remains frustratingly rigid. The expansion of the Best Picture category to 10 nominees saw "Up" and "Toy Story 3" land nominations but otherwise animated films are now almost exclusively boxed into this category. This is something many members feared, worried that animated films are now doomed to never win the biggest prize, regardless of quality.
As an animation fan, it can sometimes be tough to see the Academy continue to treat the medium so shoddily. Ground-breaking films like "I Lost My Body," "Wolfwalkers," and "Kubo and the Two Strings" get nominations, but nobody ever believes they can win over the Disney movie of the year. Traditional hand-drawn animation has all but been extinguished from the field too, with 3D being the winner a vast majority of years (Disney has basically abandoned the art form now.) Films shot in motion-capture, like the recent remake of "The Lion King" or Steven Spielberg's "The Adventures of Tintin," remain in a curious grey area when it comes to this category too. One wonders if members even watch the five nominees or simply vote for the biggest name. Check out any number of those tedious "brutally honest" Oscar ballots and see how many voters proudly admit that they don't care about animation.
This year, three of the five nominated films are under the Disney umbrella, including "Encanto," "Luca", and "Raya and the Last Dragon." Another nominee, the Danish hand-drawn animated documentary "Flee," has the distinction of being recognized in other categories, something we seldom see for animation at the Oscars. Yet it remains unlikely that it will break through the stranglehold of America's most beloved entertainment conglomerate. Animation has so much to offer cinema. It would be nice if, one day, the Oscars reflected that.