Top Gun: Maverick Is Holding Strong With Massive $86 Million Second Weekend Box Office [Update]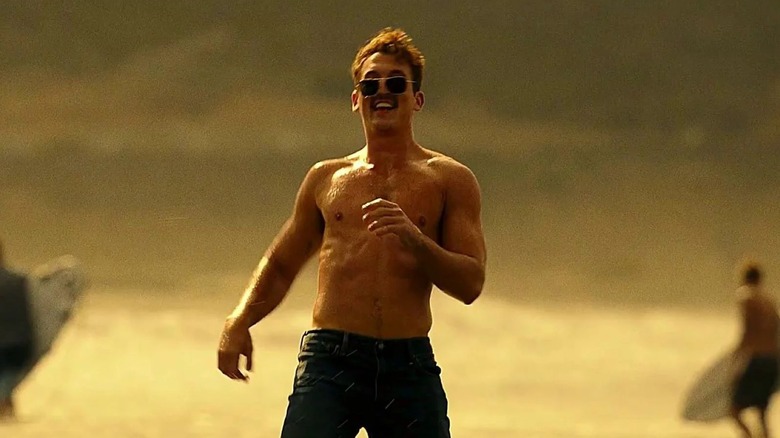 Paramount
Update: Per Variety, "Top Gun: Maverick" has exceeded earlier projections and is rounding out its second weekend with an added $86 million at the domestic box office — a drop of just 32% from its first weekend. With a running total of $291 million from North American ticket sales and $257 million from international markets, the movie's worldwide box office total now stands at $548 million. Original article follows.
It's starting to feel like "Top Gun: Maverick" really did soar into theaters to save the movies. The first half of 2022 has been an inconsistent time for the box office as American moviegoers continued to figure out what movies they're willing to risk the pandemic to see. There have been impressive hits, like "The Batman," and comparative flops, like "Morbius" and "Fantastic Beasts: The Secrets of Dumbledore." But no major studio movie seems to be holding moviegoers' interest quite like "Top Gun: Maverick."
According to The Wrap, the movie is on track to earn an impressive $84.5 million this weekend, making for only a 33% drop from its stellar first weekend. This is a considerably smaller drop than many other major releases have seen this year, with plenty of moviegoers seemingly checking out films either during their first weekend in theaters or not at all. In comparison, "The Batman" dropped 51% in week two, while "Uncharted" lost 47% of its initial audience in week two. "Doctor Strange in the Multiverse of Madness" fell a whopping 67% in its second weekend.
Highway to the blockbuster zone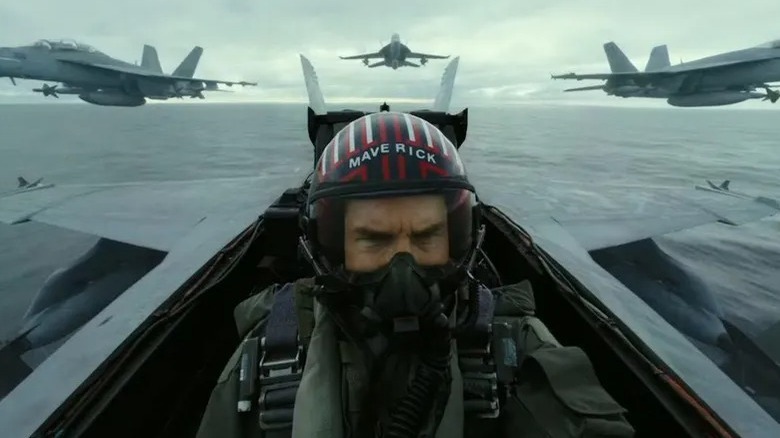 Paramount
"Top Gun: Maverick" likely holds strong thanks to massively positive word-of-mouth, along with critical praise across the board. The film is Certified Fresh with 97% positive reviews on Rotten Tomatoes. Meanwhile, theatergoers — including one of the film's stars, Glen Powell — have noted that the action movie is especially excellent with a crowd. On Twitter, "Hangman" actor Powell revealed that he'd been visiting movie theaters to sneak a peek at the crowds, and discovering exhilarated audiences. "Men, women, old, young. It's all fist pumps, hugs, and high fives on the walk out," the actor posted.
The theatrical win is also a major one for star Tom Cruise, whose blockbuster appeal has already been proven with the "Mission: Impossible" franchise. Yet The Wrap reports that "Top Gun: Maverick" is outpacing all of those films, too, and is on track to have made $290 million by weekend's end. "Top Gun: Maverick" also set a new record for a Memorial Day release, something I frankly never thought possible for a non-superhero film in a pandemic-era economy.
The sequel to Tony Scott's 1986 film will face some competition in the coming weeks, as "Jurassic World: Dominion" and Pixar's "Lightyear" join the fray. The third installment of Colin Trevorrow's "Jurassic World" trilogy is already faring well overseas, as it opened in several markets this weekend.
"Top Gun: Maverick" is in theaters now.