The Batman Easily Won The Box Office Again, But BTS Was The Weekend's Big Surprise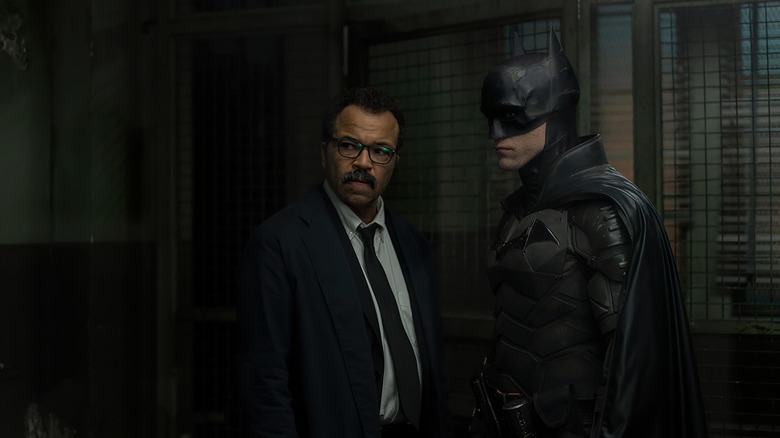 Warner Bros.
In some ways, it was a bit of an uninspiring weekend at the box office as the narrative largely remains the same. Robert Pattinson's "The Batman" managed to easily stay atop the competition to win its second weekend, cementing the film as a gigantic hit for Warner Bros. and a likely franchise-starter removed from the DCEU and Ben Affleck's Batman. Since "Spider-Man: No Way Home" arrived in December, we've only had a few weeks where a superhero wasn't atop the box office, with "Scream" and "Uncharted" taking brief moments in the spotlight. But the good news is that people are going to theaters and this weekend's numbers actually suggest that people were perhaps hungry for more — if only Hollywood had given it to them. Let's dig in, shall we?
The Batman has a heroically good hold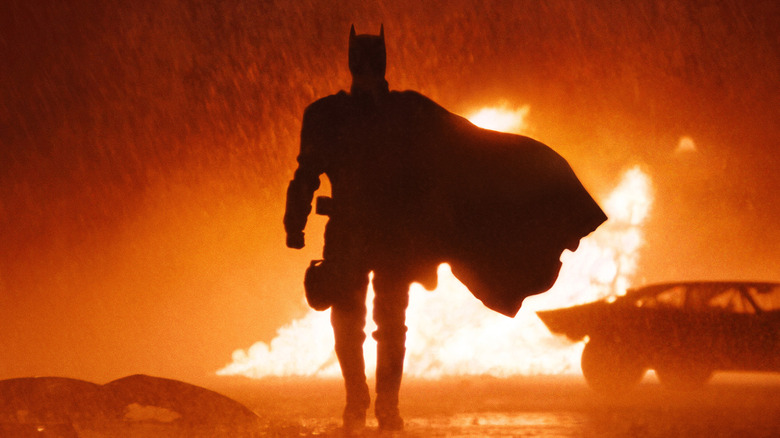 Warner Bros.
In its second weekend, "The Batman" easily bested the competition, taking in an estimated $66 million according to Box Office Mojo. The biggest takeaway here is that the Matt Reeves-directed film dropped just 51% from week to week, which represents a better hold than "Batman v Superman: Dawn of Justice," "Justice League," and even "The Dark Knight." This is where good reviews and positive word of mouth come into play. The people who weren't sold before may well have been swayed by the extremely good buzz. It also doesn't hurt that there was very little by way of new competition this week, which is another issue entirely.
The film has already sailed past the total gross of "Batman Begins" ($358 million), with a global total of $463 million as of this writing. It should be past $500 million in a matter of days and makes Warner Bros. look incredibly smart by rebooting the franchise outside of the DCEU with Pattinson as our new Batman. Those HBO Max spin-offs also no longer look like putting the cart before the horse. This is the win that DC wanted and needed. Now imagine if they could do something like this with the "Superman" franchise next?
That BTS concert made how much money?!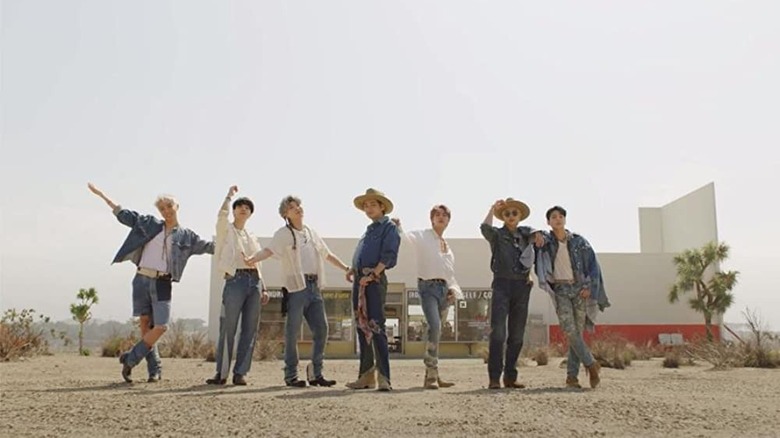 Trafalgar Releasing
Something that was not talked about all that much around here heading into the weekend was the release of "BTS Permission to Dance on Stage – Seoul." The live viewing that was screened in more than 800 theaters across the U.S. proved to be a pretty huge draw, pulling in a very good $6.8 million, good enough for the number three spot this weekend and a crazy good $8,500 per-screen average. BTS is one of the most popular groups in the world right now and the fact that this concert was able to generate so much flying a little under the radar speaks to that. Anything to get people out to theaters is a good thing, and this really ended up helping those theaters over the weekend. More innovative programming like this may well be a key to the future of the theatrical marketplace.
Everything else also held pretty well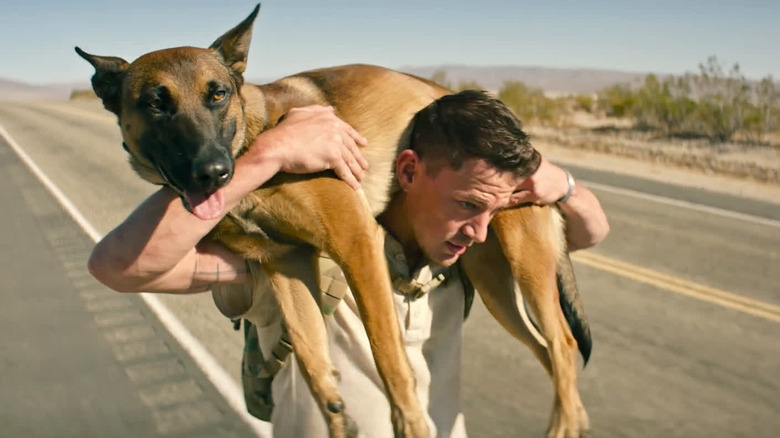 MGM
Maybe the most surprising thing looking over the numbers this weekend is just how well almost everything held well compared to last week. Overall, the top ten films this week took in $98.9 million compared to $163.4 million last weekend. However, when factoring in the drop for "The Batman," which accounts for more than $60 million of that, it's easy to see how everything else that was playing suffered very little. "Uncharted," for example, came in at number two with another $9.2 million, dropping just 16.7%. Its global total now stands at $301 million, which is damn good news for Sony and their possible new franchise.
Channing Tatum's "Dog" also continued to be a good boy, dropping just 12.6% in the number four spot with a $5.3 million take. It now stands at $54.1 million worldwide (more than 88% of which has come from domestic ticket sales) against a $15 million budget. That is downright excellent. "Spider-Man: No Way Home," meanwhile, collected another $4 million rounding out the top five just ahead of its VOD release, representing a drop of less than 10% in its 13th week. Similar holds can be seen all throughout this weekend's top 20.
If this signals anything, it's that other studios might have been a little bit too scared of "The Batman" as there very well may have been room for something else this weekend, and certainly next weekend. Maybe another mid-budget offering as a bit of counterprogramming to help put some more meat in seats. Hopefully, this is a lesson that can be learned in the future. Distributors can't completely cower every time a new superhero movie swings into theaters. Movie theaters need more than one big movie every few weeks to survive, and these numbers suggest there was room for the right film.
Looking ahead to this weekend we do get something new arriving in theaters in the form of Ti West's new flick "X," which hopes to rope in the arthouse horror crowd while Batman continues to cast the wide net.