Here's When You Can Watch Spider-Man: No Way Home At Home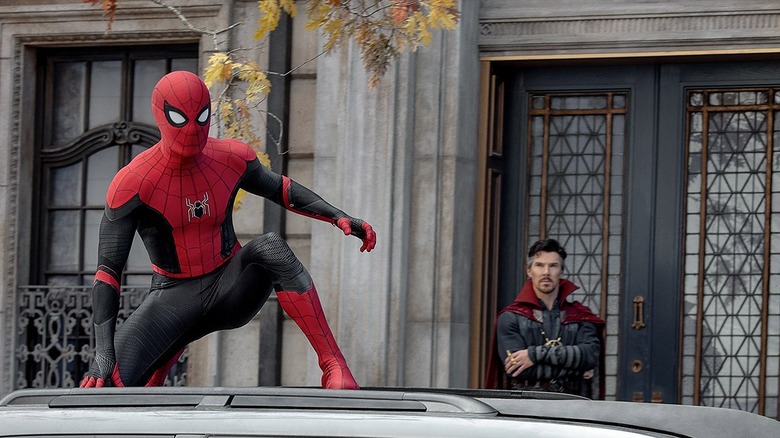 Sony Pictures
Update: Fandango reached out to inform us there is no official digital release date confirmed by Sony at this time, and that the original February 28 listing on Vudu was inaccurate. We regret the error and will update this article as soon as we have accurate information.
"Spider-Man: No Way Home" not only finished 2021 as the year's biggest movie (by a hilariously wide margin) but it now ranks as one of the highest-grossing movies in history, becoming the sort of pop culture event that some of us thought we'd never see again. But there are those who are still waiting patiently to watch the movie from the comfort of home, be it for the first time or just to soak in the superhero goodness on repeat. In either case, the good news is that we finally know when the digital release is happening. So, here's where and when you can watch "No Way Home" at home.
Spider-Man: No Way Home Digital Release Date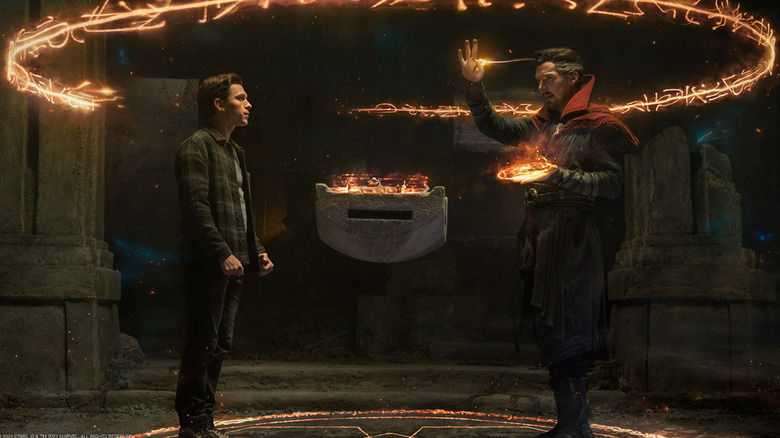 Sony Pictures
According to digital retailers such as Vudu and Amazon, "Spider-Man: No Way Home" is going to be available on Digital HD beginning on February 28, 2022. The good news is, that gives viewers a firm date to look forward to. The potentially bad news is that this means Sony plans to keep the movie exclusively in theaters for longer than most big movies these days. Though that decision makes sense given how well it has been performing at the box office, especially since there will be little competition in the way for the first few weeks of the year at least, what with "Morbius" being delayed.
Those who are interested can pre-order the movie from their digital retailer of choice, with the going rate being $19.99. While I won't cover every single retail option here, you can pre-order the movie at Vudu here, or at Amazon here.
What About the Blu-ray?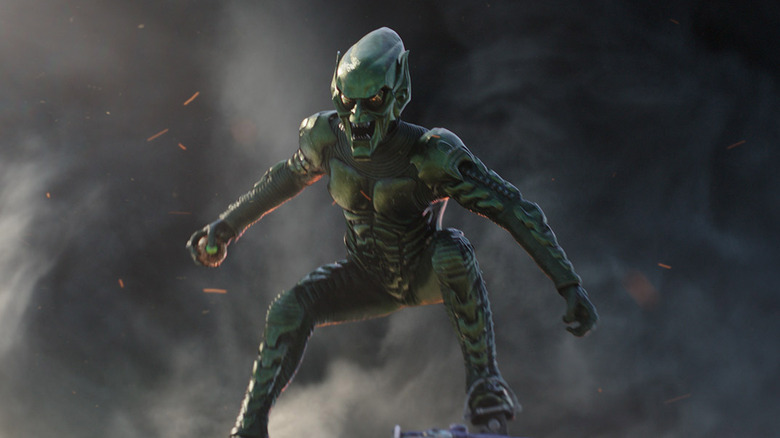 Sony Pictures
For those holding out for the physical release, in most cases, the Blu-ray, DVD, and 4K Ultra HD release happens a couple of weeks after the Digital HD release. So, expect to see it on shelves in mid-March, possibly around the February 14. We've already gotten a glimpse of Best Buy's exclusive Steelbook release, so we know it's coming. Pre-orders will likely go live sooner rather than later, so be on the lookout.
Jon Watts, director of both "Spider-Man: Homecoming" and "Spider-Man: Far From Home," returned to the director's chair for the third installment. Aside from Tom Holland returning as Peter Parker, the cast also includes Zendaya, Benedict Cumberbatch, Jacob Batalon, Jon Favreau, Marisa Tomei, J.K. Simmons, Alfred Molina, Jamie Foxx, Willem Dafoe, Thomas Haden Church, and Rhys Ifans.
"Spider-Man: No Way Home" is in theaters now.
For the first time in the cinematic history of Spider-Man, our friendly neighborhood hero's identity is revealed, bringing his Super Hero responsibilities into conflict with his normal life and putting those he cares about most at risk. When he enlists Doctor Strange's help to restore his secret, the spell tears a hole in their world, releasing the most powerful villains who've ever fought a Spider-Man in any universe. Now, Peter will have to overcome his greatest challenge yet, which will not only forever alter his own future but the future of the Multiverse.