Streets Of Rage Movie In The Works From John Wick And Nobody Writer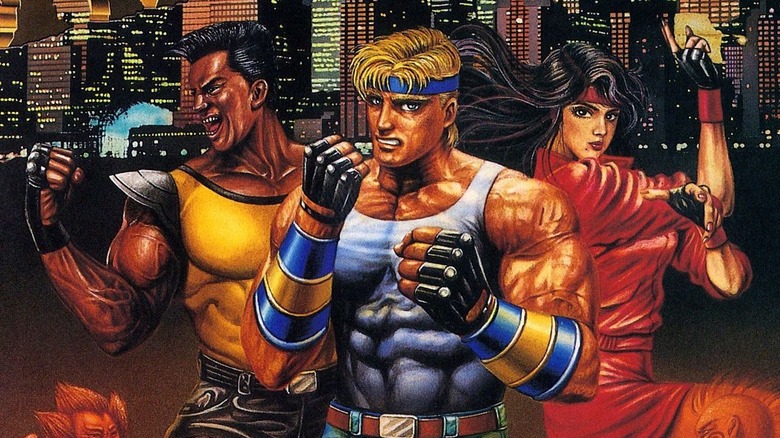 Sega
Movies based on video games are nothing new. Though they may be much maligned by some, many fondly remember movies of the 1990s like "Street Fighter," "Mortal Kombat," and "Super Mario Bros." Sure, that last one is more of a "so bad it's good" situation, but it's still fun to watch those kinds of movies. However, with the recent box office success of "Sonic the Hedgehog 2," which had the best opening weekend for a video game movie ever, it's not surprising that studios are looking through the video game aisle to find their next theatrical hit.
What is surprising, though, is that the latest game to receive a big-screen adaptation is "Streets of Rage," the 1991 Sega Genesis game about Wood Oak City police officers Adam Hunter, Axel Stone, and Blaze Fielding who fight their way through various parts of town as they try to defeat Mr. X's eclectic crime syndicate that seems to consist of ninjas, punks, and sex workers. This was Sega's answer to Nintendo's side-scrolling beat 'em up "Double Dragons," which was widely regarded as a hit.
"Streets of Rage" eventually found its fair share of success as the franchise spawned four games, three comic book series (one of which was written by "Kick-Ass" and "Kingsman: The Secret Service" creator Mark Millar), and several acclaimed soundtracks. In some circles, the second game in the series is even regarded as one of the greatest video games of all time. Now, despite its story having very little depth, a feature film adaptation is on the way. But for a movie that should be more focused on the kick-ass fight scenes rather than a complex plot, it seems like the project has found the perfect person to pen the script.
Rage, rage against the dying of the light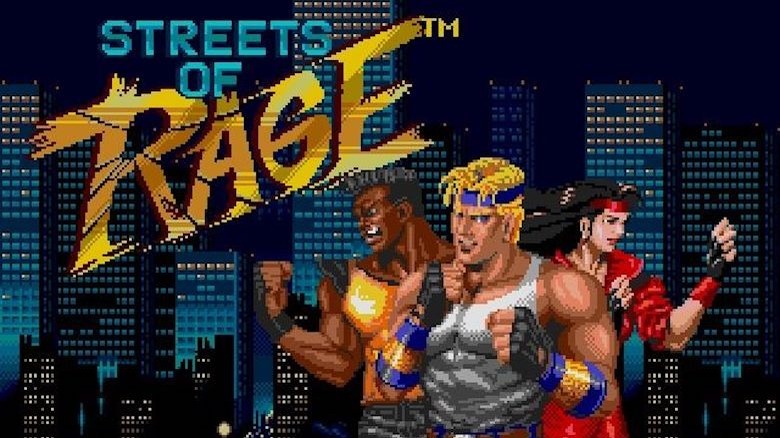 Sega
According to Deadline, "Sonic the Hedgehog" producers dj2 Entertainment and Escape Artists of the "Equalizer" franchise have tapped Derek Kolstad to write their upcoming adaptation of "Streets of Rage." While he was a co-executive producer on Marvel Studios' "Falcon and the Winter Soldier" and the writer of the Bob Odenkirk action film "Nobody," Kolstad is best known for creating the "John Wick" series. With a resume like that, the script for "Streets of Rage" couldn't be in better hands. 
Kolstad can certainly hold his own when it comes to action movies. He does a great job with taking a very small premise and fleshing out the details in an effective, meaningful, and succinct way without bogging down the off-the-wall action, which is exactly the sort of thing this movie needs. Hopefully, the production team finds a director with a similar prowess for delivering epic adrenaline-filled adventure with an elaborate mix of hand-to-hand and armed combat that still serves a narrative purpose.
In terms of a director, reuniting Kolstad with Chad Stahelski or David Leitch would be cool, but their dance cards have become increasingly full after the success of "John Wick." "Shang-Chi and the Legend of the Ten Rings" filmmaker Destin Daniel Cretton, frequent Ryan Reynolds collaborator Shawn Levy, or Patrick Hughes of "The Hitman's Bodyguard" fame could also be solid contenders for this project if they have time in their schedules. At the end of the day, no matter who ends up at the helm, my hope is that they bring in a dope fight choreographer and stunt coordinator to give "Streets of Rage" the film adaptation it deserves.