Deadpool 3 Finds Its Director In Free Guy Helmer Shawn Levy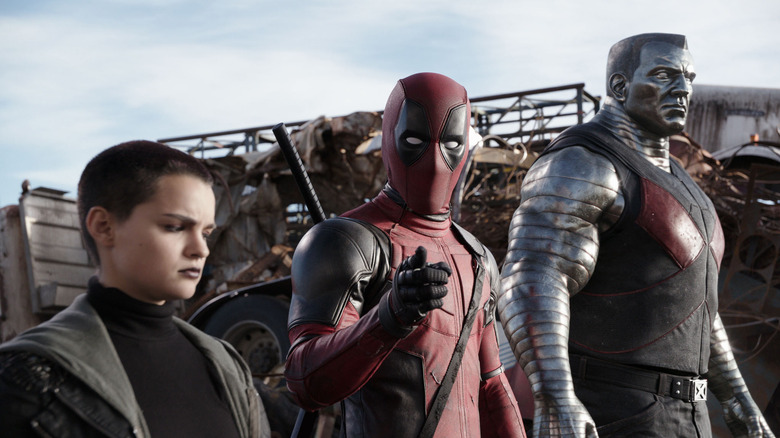 20th Century Studios
Update 3/11/2022: THR has updated their article to reflect that the original writers of "Deadpool" and "Deadpool 2" are returning for "Deadpool 3." We have reflected that in our article below.
At long last, we have some encouraging and potentially exciting news about the long-awaited "Deadpool 3." It turns out that Ryan Reynolds is looking to reunite with director Shawn Levy for a third time, as the filmmaker is being courted by Disney and Marvel Studios to take the helm of the third entry in the hit franchise.
According to The Hollywood Reporter, Levy is currently in negotiations to helm the third "Deadpool" film, which does not currently have an official title. Should he sign on the dotted line, it would mark the third collaboration between the director and Reynolds in just a few years. They previously partnered up for last year's "Free Guy," which proved to be a big hit for Disney after it acquired the title in its purchase of Fox, and a sequel is now in development. More recently, Levy directed Reynolds in "The Adam Project," a new sci-fi movie made for Netflix.
This could very well be the thing that finally gets the sequel moving at Disney. The previous films were produced by Fox, which was not afraid of making R-rated superhero films. That was a bit outside of Disney's brand and, with a lot of moving pieces getting shifted around following the merger in 2019, the sequel has languished in development. This pairing seems like the kind of thing that will get the gears turning in the right direction.
Maximum effort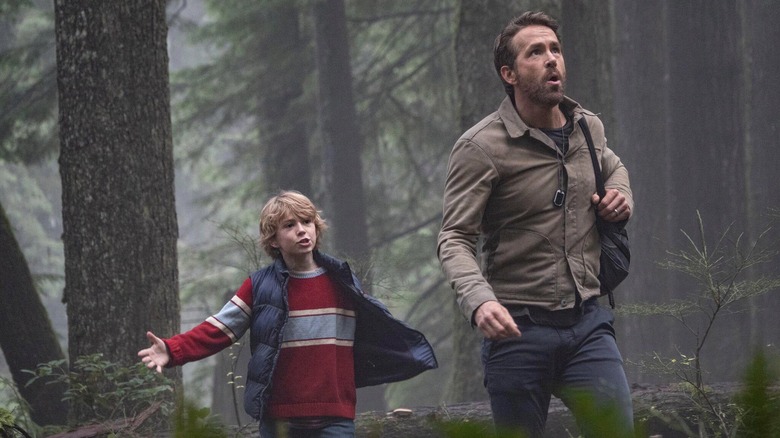 Netflix
The first "Deadpool" was directed by Tim Miller and hit theaters in 2016. It shattered records at the time for an R-rated film, going on to make $784 million at the box office. The David Leitch-directed sequel, 2018's "Deadpool 2," did equally great business, taking in $786 million, making for a combined $1.57 billion total. Disney would seemingly be leaving a lot of money on the table by not continuing the franchise while it has the chance.
There is no word yet on what the story might be or who might be tapped to star alongside Reynolds, but the sequel introduced Josh Brolin as Cable and Zazie Beetz as Domino (and a bunch of other characters who were unceremoniously killed off). It seems likely that Marvel Studios would want to fold the character into the larger MCU in some way, even if they do try and stick with the R-rating, as previous Disney CEO Bob Iger has hinted. Wendy Molyneux and Lizzie Molyneux-Logelin ("Bob's Burgers") previously worked on the screenplay for this one, but THR now says "Deadpool" and "Deadpool 2" writers Rhett Reese and Paul Wernick are back on board as writers.
"Deadpool 3" does not yet have a release date set, but we'll be sure to keep you posted as further details come our way.
The third film in my Shawn Levy trilogy will be a tad more stabby. pic.twitter.com/ofBrFyaRsv

— Ryan Reynolds (@VancityReynolds) March 11, 2022