'The Hitman's Bodyguard' Trailer: These Guys Are Unkillable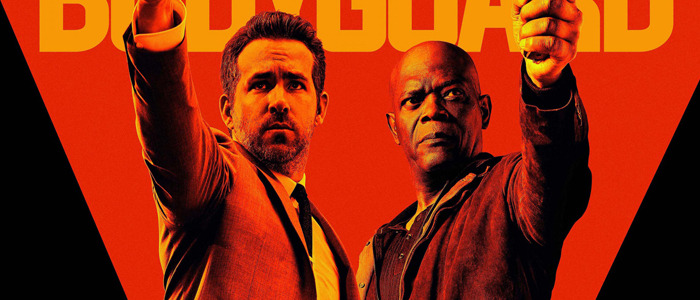 The buddy movie formula can encompass far more than just mismatched police officers who inevitably have to partner up with each other. Writers just need to make sure two characters who hate each other's guts are forced to spend a lot of time in close quarters, and the latest trailer for The Hitman's Bodyguard shows that there's at least one iteration of the formula that we haven't seen play out on the big screen quite yet. But why would a hitman need a bodyguard? Because he's a key witness in a trial against one of the world's worst dictators. Um, sure...I guess I can buy that. No one ever promised every instance of this formula had to make perfect sense.
The Hitman's Bodyguard trailer
This is largely a rehash of some of the footage we've seen in the film's first two trailers, with a few bits of new stuff sprinkled in. But the more I see from this film, the more I realize that I can't quite get on this movie's wavelength (or at least the marketing department's wavelength). I like both Ryan Reynolds and Samuel L. Jackson, and I appreciate the buddy movie formula as much as the next person, but I can't shake the feeling that this movie has a visual blandness to it and the humor being showcased isn't clicking for me. I'd love for this to just be a simple case of me being too harsh on a trailer because that means I'll probably like the film when I see it, but for now, I'm just not feeling this one. What do you all think?
Written by Tom O'Connor and directed by Patrick Hughes (The Expendables 3), the movie co-stars Gary Oldman, Salma Hayek, Elodie Yung, Richard E. Grant, and Joaquim de Almeida.
The Hitman's Bodyguard blasts into theaters on August 18, 2017.
The world's top protection agent (Ryan Reynolds) is called upon to guard the life of his mortal enemy, one of the world's most notorious hitmen (Samuel L. Jackson). The relentless bodyguard and manipulative assassin have been on the opposite end of the bullet for years and are thrown together for a wildly outrageous 24 hours. During their raucous and hilarious adventure from England to the Hague, they encounter high-speed car chases, outlandish boat escapades and a merciless Eastern European dictator (Gary Oldman) who is out for blood. Salma Hayek joins the mayhem as Jackson's equally notorious wife.