Mayor Of Kingstown Season 2: Everything We Know So Far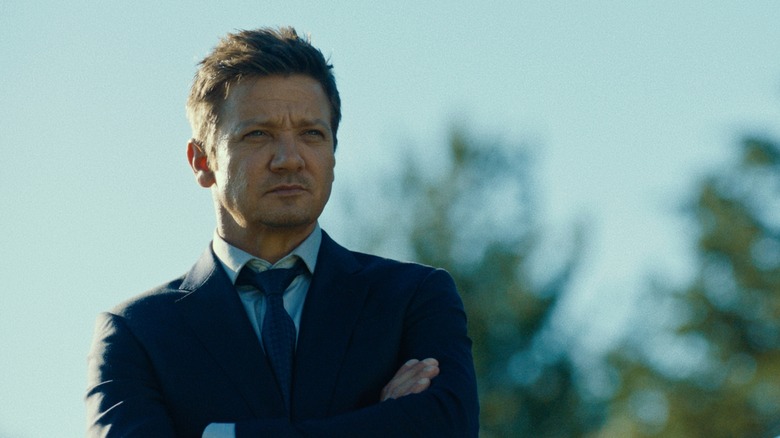 Paramount+
Put on your mayor ... hat? Sash? Pin? (I'm very engaged in local politics) and get ready for another season filled with crime, corruption, and systemic injustice, because "Mayor of Kingstown" is coming back. The mayor has been "reelected" for another season, and if you've been looking forward to spending office hours with Jeremy Renner, you've come to the right place.
Okay, so the "Mayor of Kingstown" isn't about an actual mayor and the show has far more to do with the prison industrial complex than pure local politics, but that's not fun to joke about. Regardless, if you've been wondering what's going on in Kingstown, where there are seven prisons within 10 miles, and wanted to check in on Renner, who ended the first season at the tail end of a prison riot, then I highly recommend you keep scrolling. We've got all the delicious information you crave.
When and where to watch Mayor of Kingstown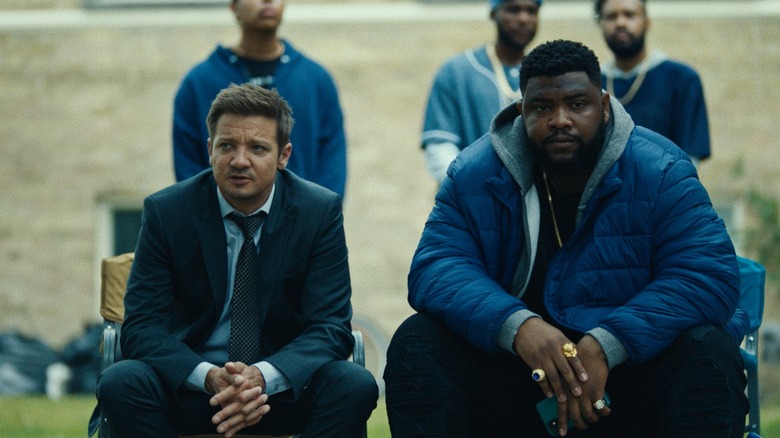 Paramount+
"Mayor of Kingstown" is a Taylor Sheridan and Hugh Dillon collab, and since Sheridan is the man behind "Yellowstone" and its prequel show "1883," you know this is a Paramount+ exclusive. Sheridan's TV shows (which also includes "Kansas City" with Sylvester Stallone) are deeply locked into Paramount's streaming playbook, and that's not going to change anytime soon. Hell, Paramount+ is certainly carving out a name for itself when it comes to a certain kind of gritty family prestige TV show and "Mayor of Kingstown" is no different. The bottomline here is, you're going to want to tune into Paramount+ to catch the latest season, even though we don't have an official date for the season 2 premiere.
What we think Mayor of Kingstown season 2 will be about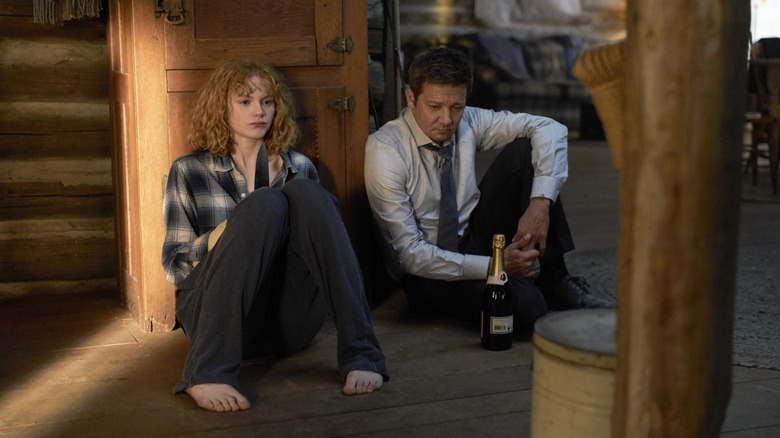 Paramount+
Well that's million dollar mayor question, isn't it? Season one saw Mike McLusky (Renner) step into his older brother's shoes as the unofficial mayor of Kingstown, in which he works as a go-between the inmates and those in charge of Kingstown's many prisons. While McLusky is alive at the end of season 1 (unlike his brother), he's certainly a little worse for wear after working through a bloody prison riot that is, in many ways, his fault. Also, his romantic interest almost gets eaten by a bear, so there's that. 
Besides the two big monsters at the end of season 1 (the riot and the bear of course), there's all of the side deals and shady business that McLusky has to contend with, the stuff that's baked into his highly unusual job. Will he be able to overcome his mistakes? Will he leave them all behind and get the hell out of Dodge? I'm going to say maybe and no. I mean, if McLusky leaves Kingstown, they're absolutely going to have to change the name of the show, and who has time for that kind of rebranding.
What we know about Mayor of Kingstown season 2 cast and crew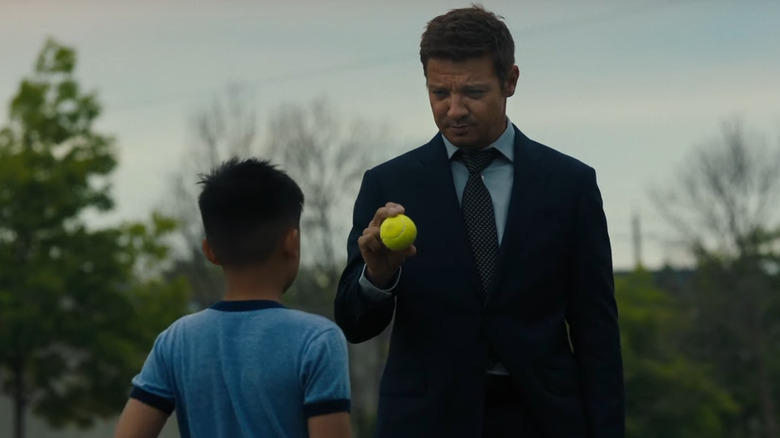 Paramount+
Besides Renner, the first season of "Mayor of Kingstown" starred Dianne Wiest (as the head of the McLusky household), Kyle Chandler (as his dead in the first episode brother), Taylor Handley (as the youngest McLusky brother), Hugh Dillon (as a Kingstown detective), Emma Laird (as an escort and Mike's love interest), Tobi Bamtefa (as a gang leader and Mike's closest friend), Derek Webster (as another detective), Hamish Allan-Headley (as a police sergeant), Pha'rez Lass (as an incarcerated gang leader), and Aidan Gillen (as a Russian mobster). 
It's a big cast! And while I have a feeling some of them might not be long for this world in season 2 (especially Kyle Chandler's character, who is absolutely already dead), I'm sure we're all in for plenty of surprises. Kingstown is a violent place where you can never be sure of what's around the next corner ... Or cell block.