Sylvester Stallone To Star In New Taylor Sheridan Paramount+ Series, Kansas City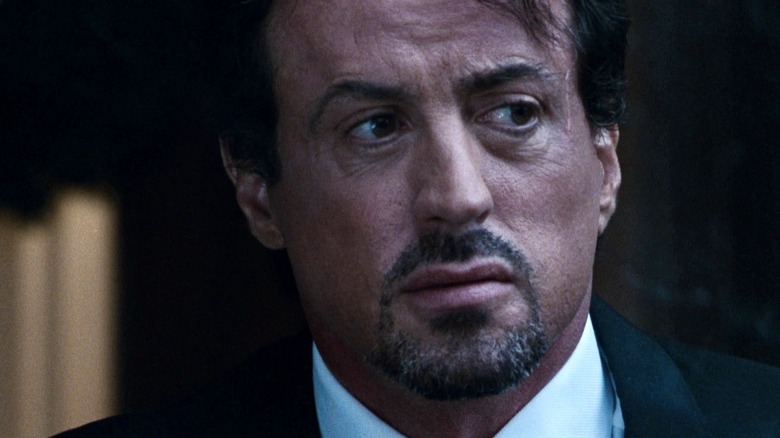 Warner Bros.
Sylvester Stallone is heading to television in "Kansas City," a new Paramount+ series from Taylor Sheridan and Terence Winter. This will be the first starring TV role for the "Rocky," "Rambo," and "Expendables" actor, though he has guest-starred on "This Is Us" and older shows like "Kojak."
Deadline reports that "Kansas City" will follow "a New York City Italian mobster, played by Stallone, forced to relocate to the most unlikely of places — Kansas City, Missouri." This sounds reminiscent of FX's "Fargo," which did feature the Kansas City Mafia in two of its seasons, along with a motley crew of oddball characters. Stallone's character is named Sal, and as he and his own mob family put down roots in Missouri, he, too, "encounters surprising and unsuspecting characters who follow him along his unconventional path to power."
In addition to starring, Stallone will serve as one of the executive producers of "Kansas City" through his Balboa Productions label. "The Expendables 4" will mark his last outing with that particular action franchise, and though he had a supporting role as King Shark in James Gunn's "The Suicide Squad," and will reprise his role as the Ravager, Stakar, in "Guardians of the Galaxy Vol. 3," it seems the future of Stallone the leading man belongs to streaming television.
A Perfect Storm of Macho Prestige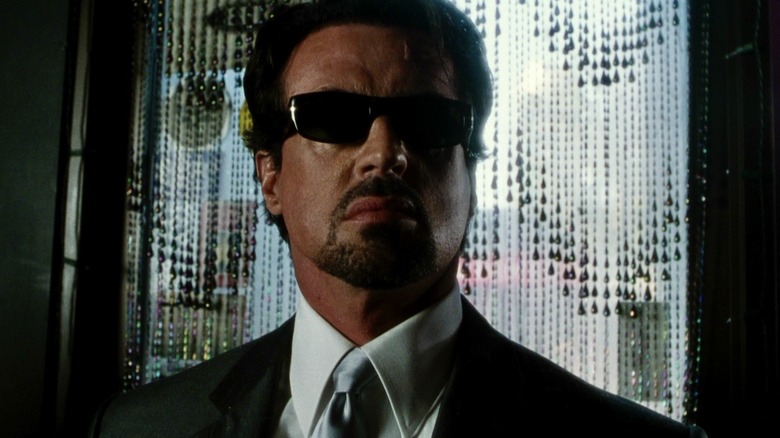 Warner Bros.
Sheridan has been quite prolific on television as of late, lending his name as co-creator to "Mayor of Kingstown" as well as "Yellowstone" and its spin-off, "1883," which premieres later this month. On the movie side of things, he co-wrote and directed this year's "Those Who Wish Me Dead," starring Angelina Jolie, and he's known for penning "Sicario," "Hell or High Water," and "Wind River," his trilogy of the "modern-day American frontier," as he called it (via IndieWire).
Denis Villeneuve directed "Sicario" and David Mackenzie directed "Hell or Highwater," but with "Wind River," Sheridan struck out on his own as a writer-director, and now he continues to add TV credits to his resume. The match-up between him and Winter is an interesting one, since Winter himself comes from a distinguished television background. He wrote for "The Sopranos" before creating "Boardwalk Empire" and co-creating HBO's "Vinyl" with Martin Scorsese and Mick Jagger. He also wrote the Oscar-nominated screenplay for Scorsese's "The Wolf of Wall Street."
Deadline notes that Winter will act as the showrunner for "Kansas City," so it seems like Sheridan might be limited to writing, directing, and/or producing this one. Either way, with him and Winter and a star of testosterone-fueled action movies like Stallone attached, "Kansas City" is coming together like a perfect storm of macho prestige.
There's no word yet on a production timeline or release date for "Kansas City," but we'll keep an eye on it and update you as more news develops.