4 Things We Learned From Jeremy Renner About Mayor Of Kingstown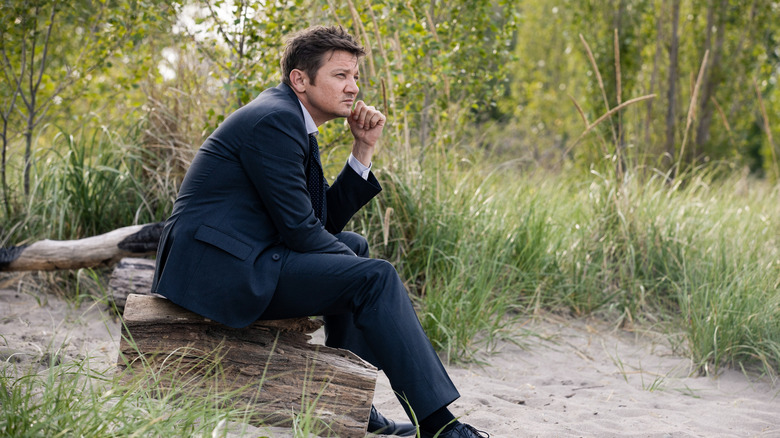 Paramount+
Paramount+'s "Mayor of Kingstown" — an intense drama about a prison town created by Taylor Sheridan ("Sicario," "Yellowstone") — stars Jeremy Renner as Mike McLusky, a born-and-raised resident of Kingstown, MI who can't seem to leave even though he desperately wants to.
The show is a dark one, an exploration of the microcosm that exists in a town where almost everyone is either incarcerated or works for the prison industrial complex. /Film along with other select outlets took part in a roundtable Q&A with Renner about the new show. During that discussion, the actor shared what it was like to work once again with Sheridan (the two worked together on Sheridan's movie, "Wind River"), and how this show stacks up against the other little series he's starring in this year. (Yes, I'm talking about "Hawkeye.")
The World of Kingstown Was New Territory For Renner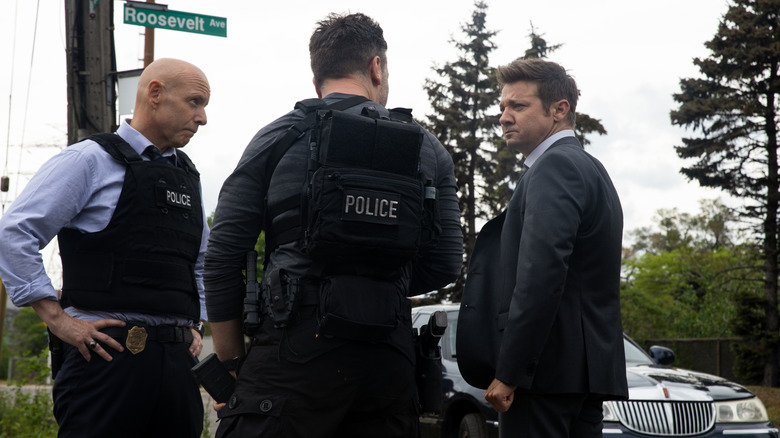 Paramount+
During the press roundtable, Renner admitted that the show was new territory for him as an actor, although his character, Mike, had attributes he enjoyed bringing to the screen.
"I needed to figure out what really this world is. Because it was very, very foreign to me. Once I got grasp of that, then it was all the more emotional context of the character that was very complex, with his fortitude and strength and his fearlessness and his actionability, all those type of things were all assets and characteristics that I like to play."
Renner went on to talk about the dynamics of Kingstown, and how his character desperately wants to leave but doesn't know how to live anywhere else or any other way. "The best thing anybody can do is just leave," he said about those who live the town, including Mike. "But they just can't, because they care, or it's all they know."
The Show is More Intense Than Hawkeye ... Way More Intense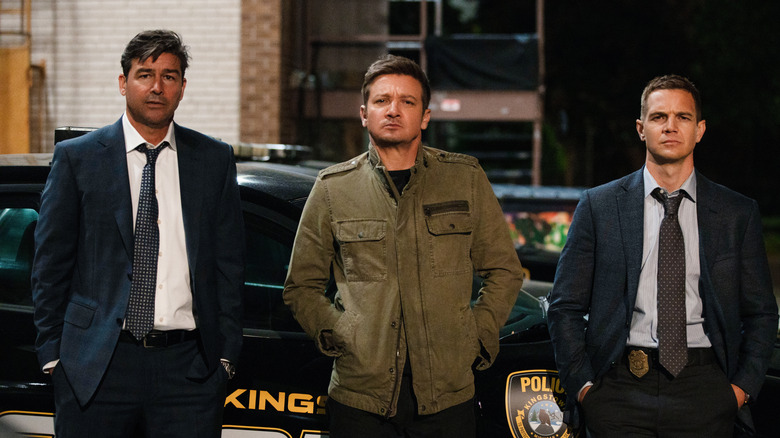 Paramount+
"Mayor of Kingstown" faces some grim themes head-on, something that Renner didn't fully appreciate until he was in production for the Paramount+ show. "I didn't really realize the difference [between "Kingstown" and "Hawkeye"] until I saw the first or second episode early on in the process," he admitted. "I'm like, 'Wow, this is pretty intense.' This is pretty intense compared to the 'Hawkeye' show, and the lighter fare, the happiness and the Christmas music."
Renner went on to praise "the harrowing storytelling" of Sheridan. "I just love how wonderfully honest his writing is," he said. "It comes with the ferocity of his words and the actions that he uses the words against. It's violent, and it's equally, beautifully, thematically, poetic and timely and important with social issues. And then even delicate in its words, and in its poetry, and its intimacy and thoughtfulness. And when you have that sort of yin and yang of dialogue, let alone storytelling, it creates a wonderful smash of drama. But it's always purposeful. Everything is purposeful. There's no fat in it."
Renner's Character is Brave But Not Really a Hero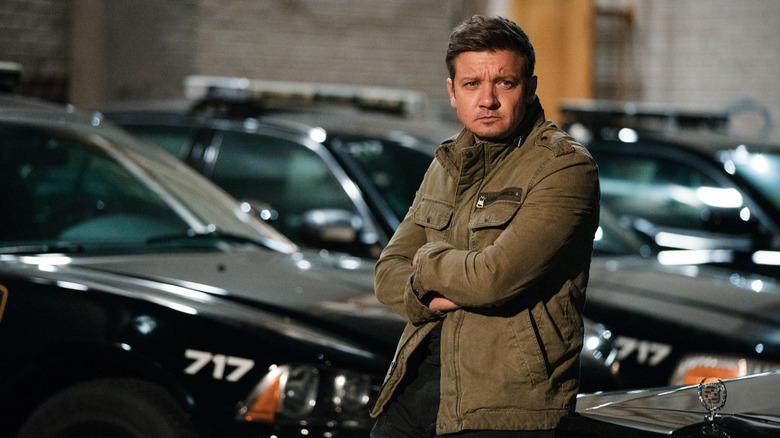 Paramount+
Renner's character is definitely the focal point of the show, but that doesn't mean he's necessarily a hero. "I don't think hero is the right word," Renner said when asked to describe his character, Mike. "But there's a through line to him — he wants to do good for other people. He's a selfless guy."
Renner also described Mike as brave but also again emphasized that he was trapped by the world he grew up in. "If you're a wrench, you can only do a few things in life," he said. "You can unscrew things, right? You got to be around things to unscrew ... there's a limitation to their environment."
His Character's Closest 'Friend' is a Drug Dealer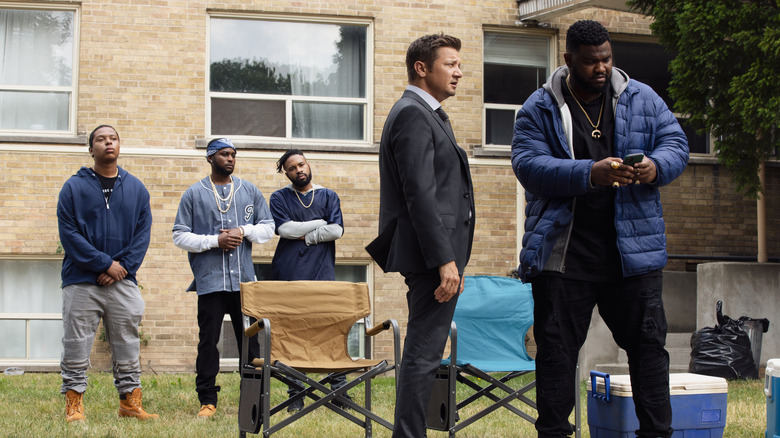 Paramount+
Renner's character also doesn't have many friends. The closest thing he has to a friend, however is Tobi Bamtefa's character, a drug dealer who, like Mike, feels trapped by the town. While Renner admits that the two characters at any given moment could "probably kill each other, he goes on to explain the connection the two have.
"There's a beautiful sentiment of treading water, trying your best with the limitations from the environment that you grew up in. And they shared their own self-awareness of the bleakness of their lives. I think there's something beautiful thematically to share with audiences in that, by how to understand one another, and the best way to do that is to shut up and f***ing listen. Isn't that f***ing cool? I think that's amazing."
"Mayor of Kingstown" premieres with two episodes on Sunday, November 14, 2021 on Paramount+. Subsequent episodes will be available to stream weekly on Sundays.