The 2022 Box Office Is Well Ahead Of 2021 With The Year's Biggest Movies Still To Come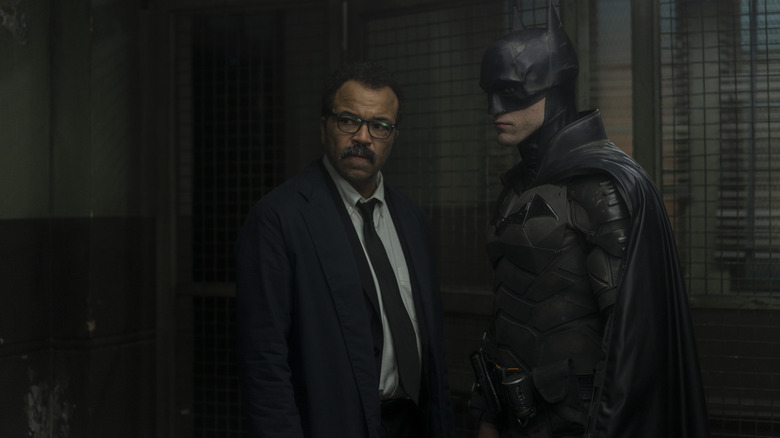 Warner Bros.
For obvious reasons, 2020 was an absolutely terrible year for the box office. 2021 was a big recovery year for the industry, but not one that came without its challenges. Hollywood had doubled down on streaming in a big way, the pandemic didn't fade out as quickly as many of us hoped it would once vaccines started rolling out, and consumer habits had been irrevocably changed. The good news is that 2022 is shaping up to be an even better year for movie theaters as the domestic box office is pacing well ahead of last year, and we still have the biggest movies of the year on deck.
With March just about in the books, we're at the one-quarter mark for 2022. As of this writing, the domestic box office has brought in a total of $1.31 billion, according to Box Office Mojo. If those numbers were to hold and multiply exactly four times over, 2022 would finish about 17% ahead of 2021, when the domestic market brought in a total of $4.48 billion. That is certainly encouraging, as movies like "Spider-Man: No Way Home" and "The Batman" have brought moviegoers out en masse over the past few month, and original hits like "The Lost City" are also delivering business.
The even better news is that it's believed that 2023 will be the year when the box office returns to normal on a global level (or at least as normal as it's ever going to get). Grower Street Analytics said back in December that they expect 2022 to finish well ahead of last year, but next year will be the one to watch. The firm's director of theatrical insights, Robert Mitchell, said at the time:
"If the projection holds it would suggest the industry will need to wait until at least 2023 to see a full return to pre-pandemic global box office levels of over $40 billion. Our 2022 forecast is still 20% behind the average of the three pre-pandemic years (2017-2019)."
The best is yet to come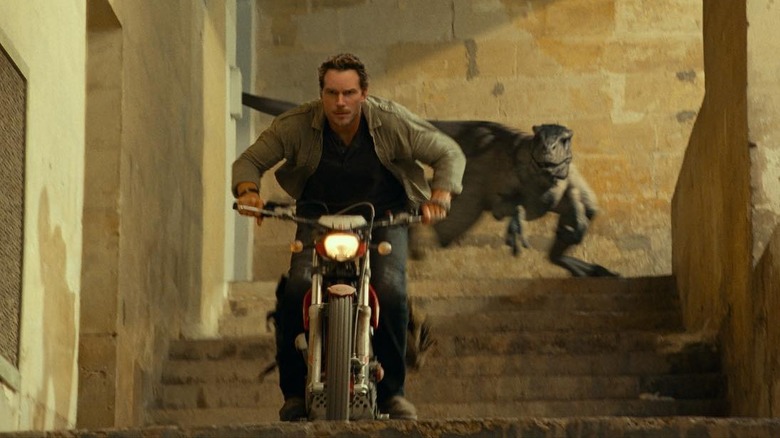 Universal Pictures
What 2022 has in its favor as we rapidly approach the summer moviegoing season is a stacked slate of crowd-pleasing films that are going to be heading exclusively to theaters. This means that the biggest movies of the year have still yet to come, meaning the recovery prospects look remarkably good. "The Batman" was really just the beginning of what figures to be a string of must-see blockbusters coming our way throughout the rest of the year.
Looking ahead, we've got "Morbius," "Sonic the Hedgehog 2," "Ambulance," and "Fantastic Beasts: The Secrets of Dumbledore" coming out in April, among others. Things get even bigger in May with "Doctor Strange in the Multiverse of Madness," which has a real shot at becoming the year's highest-grossing movie overall. We've also got "Jurassic World Dominion," "Downton Abbey: A New Era," "Top Gun: Maverick," "Lightyear," "Nope," "The Black Phone," "Thor: Love and Thunder," "Black Panther: Wakanda Forever," "Bullet Train," "Black Adam," and "Spider-Man: Across the Spider-Verse (Part One)." And that doesn't even cover it all.
Needless to say, moviegoers have a lot to look forward to, and with optimism in place, this will help pave the way for a future where streaming and theatrical distribution can co-exist in peace. Hollywood can (hopefully) have its cake and eat it too.