Doctor Strange In The Multiverse Of Madness Trailer: A Bigger, Crazier Sequel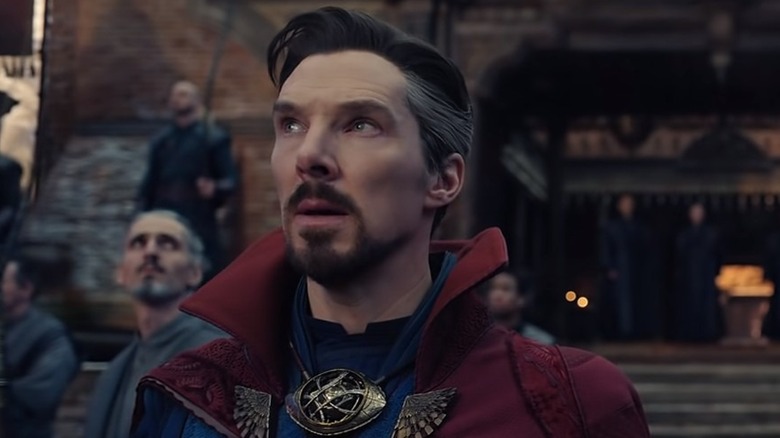 Marvel Studios
For many people, today is about the big game and only the big game. For movie fans, it's about trailers for big movies, which is something that not even the pandemic can take away from us during the Super Bowl. Case in point, Marvel has dropped a new look at the much-anticipated "Doctor Strange In the Multiverse of Madness" for us to enjoy in addition to the football shenanigans. Benedict Cumberbatch is finally getting a second solo movie as Stephen Strange, and this time he's taking a wild trip through the Marvel multiverse, as the title implies. Let's see what that looks like, shall we?
Doctor Strange In the Multiverse of Madness Super Bowl Trailer
This movie is going to benefit greatly from Strange appearing in "Spider-Man: No Way Home," which now ranks as one of the highest-grossing movies in history. In many ways, it teed up this sequel, and fans of the larger MCU will undoubtedly be very interested to see what consequences are set to befall Strange for tampering with the multiverse in order to help Peter Parker. It seems as though those consequences are going to be major and far-reaching.
Aside from Cumberbatch and Olsen the film also stars Chiwetel Ejiofor, Benedict Wong, Xochitl Gomez, Michael Stühlbarg, and Rachel McAdams. Xochitl's role is of particular importance as she will be bringing America Chavez to life in live-action for the first time. We previously got a few glimpses of her in the first trailer and she is expected to play a major role.
A Potentially Massive Sequel In Every Way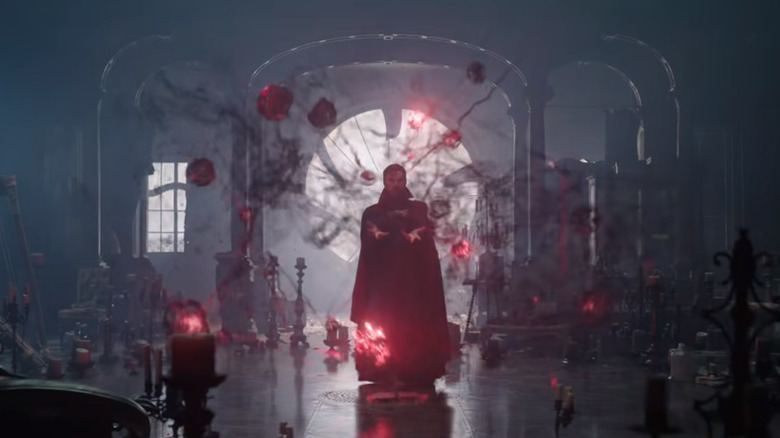 Marvel Studios
The original "Doctor Strange," released in 2016 and directed by Scott Derrickson (who returns as a producer this time around), was a hit but not a massive one by Marvel standards. Though it did a great job of opening this side of the universe and paving the way for Strange to appear in movies such as "Avengers: Infinity War," "Avengers: Endgame," and "No Way Home." Because audiences are far more familiar with him, and thanks to the "No Way Home" bump, this movie stands to become a truly gigantic hit. Aside from its financial prospects, it also appears that the sheer size and scope of the sequel are massive.
Sam Raimi ("The Evil Dead," "Spider-Man") is in the director's chair. Louis D'Esposito, Victoria Alonso, Eric Hauserman Carroll, and Jamie Christopher are on board as executive producers. The screenplay was written by Michael Waldron ("Loki").
"Doctor Strange In the Multiverse of Madness" is set to hit theaters on May 6, 2022.
In Marvel Studios' "Doctor Strange in the Multiverse of Madness," the MCU unlocks the Multiverse and pushes its boundaries further than ever before. Journey into the unknown with Doctor Strange, who, with the help of mystical allies both old and new, traverses the mind-bending and dangerous alternate realities of the Multiverse to confront a mysterious new adversary.