Superhero Bits: Morbius Tickets Finally Go On Sale, Concept Art For Ben Affleck's The Batman & More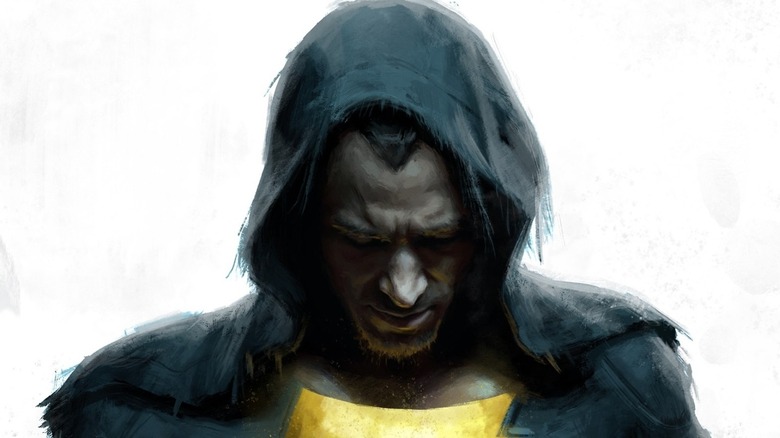 DC Comics
(Superhero Bits is a collection of stories, updates, and videos about anything and everything inspired by the comics of Marvel, DC, and more. For comic book movies, TV shows, merchandise, events, and whatever catches our eye, this is the place to find anything that falls through the cracks.)
In this edition of Superhero Bits:
"Black Adam" gets a new comic ahead of the movie.
Concept art for Ben Affleck's version of "The Batman."
"Doctor Strange in the Multiverse of Madness" reshoots still aren't done.
"Morbius" tickets are on sale.
Green Arrow: Stranded trailer
DC Comics has released a new teaser trailer for "Green Arrow: Stranded." The recently released graphic novel is aimed at slightly younger readers, but should appeal to fans of the character in general. It features a younger, 13-year-old Oliver Queen stranded on an island in the aftermath of a plane crash. Writer Brendan Deneen appears in the trailer to discuss the book, which is available both digitally and in comic book shops now.
James Gunn debunks Guardians of the Galaxy Disney+ series rumor
James Gunn is currently busy filming "Guardians of the Galaxy Vol. 3," but that doesn't mean he can't take a little time to debunk false rumors. As we can see in the above tweet, a rumor regarding a prequel series for Disney+ centered on Gamora and Thanos had been circulating online. Gunn was quick to put a stop to this, declaring this to be false. However, if we must read into this a bit, he didn't outright say that some other version of a "GOTG" spin-off is off the table, so who knows? But this is for sure not happening. For now, we have "I Am Groot" to look forward to.
Doctor Strange in the Multiverse of Madness producer hints things are not as they seem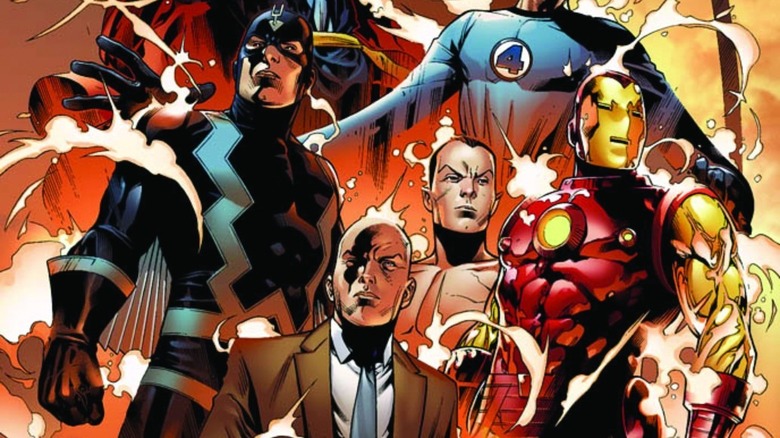 Marvel Comics
The most recent trailer for "Doctor Strange in the Multiverse of Madness" dropped one heck of a bombshell by including Patrick Stewart's Professor X, by way of his voice and the back of his head. This led to much speculation that the Illuminati will appear in the film. But not so fast! In a recent conversation with Empire, producer Richie Palmer casts some doubt, suggesting it may not be so simple as all of that.
"I'll quote the first X-Men movie and say, 'Are you sure you saw what you saw?' There are infinite versions of these characters, and just because you may have heard something familiar doesn't mean it's someone you have seen before."
Is he just trying to throw us off the scent? Or will there really be more to it than all of that? We shall see come May 6, 2022.
The Riddler has the same glasses in Batman Forever and The Batman
1995's "Batman Forever" and this year's "The Batman," directed by Matt Reeves, could not be more different from one another. Just about the only similarities are that they both have Batman in them, and Riddler is the villain (or one of them at least). However, as noted in the above tweet, Reeves decided to include an interesting little nod to Jim Carrey's Riddler, with Paul Dano's iteration of the character wearing the same glasses! Again, the similarities stop there, but this is a fun little nod to the past.
Spider-Man director would like to make a Batman movie, please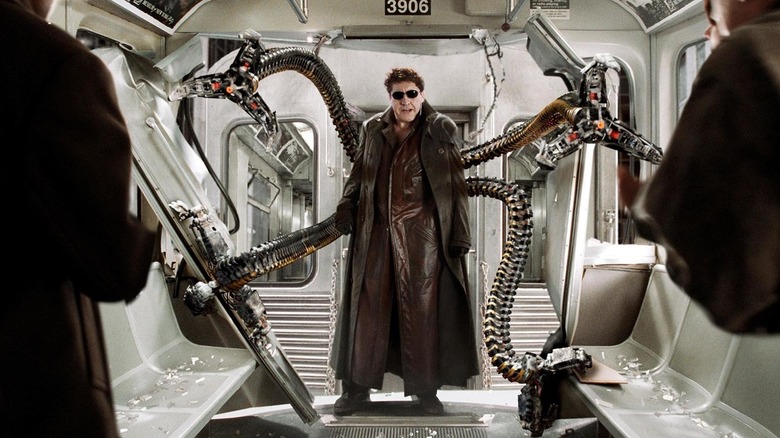 Sony Pictures
Look, we literally just got a brand new iteration of the franchise in "The Batman" with Matt Reeves firmly steering the ship, and a sequel is all but confirmed at this point (not to mention several spin-off shows in the works for HBO Max). That being said, "Spider-Man" and "Doctor Strange in the Multiverse of Madness" director Sam Raimi has stated his desire to direct a movie centered on the Caped Crusader in a recent interview with Empire.
"I've always loved Batman. If I ever saw the Batsignal up in the air, I'd come running."
That is certainly interesting to consider, if nothing else. But it would seemingly be quite some time before this could come to fruition. Then again, who knows? Stranger things have happened.
Benedict Cumberbatch is still doing reshoots for Multiverse of Madness
The movie may be coming out in less than two months, but that doesn't mean it's even close to finished. We know that "Doctor Strange in the Multiverse of Madness" underwent pretty significant reshoots, but now Benedict Cumberbatch has revealed he's still filming things for the sequel. The interview above took place on the red carpet for the BAFTAs this past weekend, where the reveal was made. That's not to say there's any reason to be concerned, but they are certainly cutting it close with this one.
Concept art surfaces for Ben Affleck's version of The Batman
Comic book movie history will always be littered with questions about what could have been in regards to "The Batman" had Ben Affleck remained on board to star in and direct the film. Now, we at least have some sense of what it might have looked like as artist Keith Christensen has revealed concept art for Batfleck's suit from the once-possible film. As you can see, Affleck would have gotten an armor upgrade, among other things. Christensen posted several images that he created for the film, which you can check out on his Instagram page.
Morbius tickets are now on sale, new featurette released
Heads up, Marvel fans! This is not a drill! After more than two years of waiting, "Morbius" is indeed going to be hitting theaters in just a couple of weeks. Yes, it may seem hard to believe, but Sony Pictures has released advanced tickets for the Marvel Comics adaptation, signaling that they are indeed sticking to the current April 1, 2022, release date. So we will finally know what Jared Leto's Living Vampire is all about. To commemorate the occasion, the studio has released the above behind-the-scenes featurette, which offers a glimpse at what to expect from the long-awaited film.
Black Adam gets a new comic series ahead of the movie's release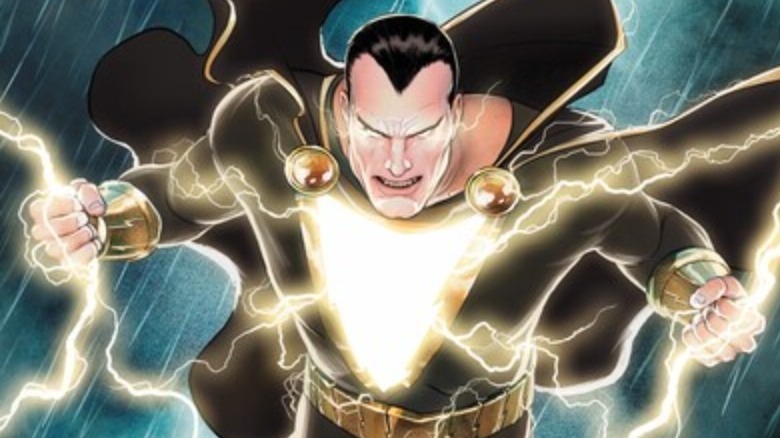 DC Comics
Lastly, DC Comics has announced a brand new "Black Adam" comic, conveniently timed around the release of the upcoming movie that stars Dwayne "The Rock" Johnson in the title role. Unfortunately, the movie was recently delayed, but this could help fill the gap. What is perhaps most exciting is that Christopher Priest, who wrote arguably the defining run on "Black Panther" for Marvel Comics, is behind the new book, with artist Rafa Sandoval on board as well. A logline for the book reads as follows:
There is no forgiveness for Black Adam. This is the reality Teth-Adam, immortal man of indomitable will, must face when he discovers he has been infected with an incurable plague destroying his immortality. Haunted by the specter of centuries of dark deeds, Black Adam transfers his powers to a worthy successor who will redeem Adam's legacy and defend their ancestral homeland of Kahndaq, only to subsequently become mystically "handcuffed" to him when Adam's plague is arrested, giving birth to perhaps the most volatile and dysfunctional super-team in DC history!
"Black Adam" #1 is set to hit shelves on June 21, 2022. For full details and to check out some more preview art, click here.