Superhero Bits: Doctor Strange 2 Wraps Reshoots, X-Men Goes Back To The 90s & More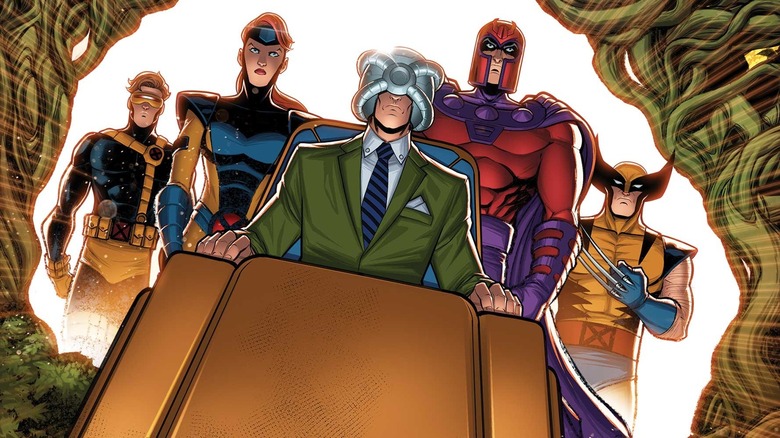 Marvel
(Superhero Bits is a collection of stories, updates, and videos about anything and everything inspired by the comics of Marvel, DC, and more. For comic book movies, TV shows, merchandise, events, and whatever catches our eye, this is the place to find anything that falls through the cracks.)
In this edition of Superhero Bits:
The "X-Men" head back to 1992
An "Eternals" character may be returning to the MCU soon
"Doctor Strange in the Multiverse of Madness" has wrapped its reshoots
The "Peacemaker" podcast has arrived
Naomi New Season Trailer
The CW has released a new look at "Naomi" season 1 in the form of a full season trailer, with the show having made its debut earlier this week. Produced by Ava DuVernay ("Selma") the show is based on the DC Comics series of the same name and represents the latest in a long line of DC shows to hit the network over the last decade. Whether or not that streak continues with the potential sale remains to be seen though. New episodes of "Naomi" premiere on Tuesdays.
The Scorched Keeps Spawn's Hot Sales Streak Alive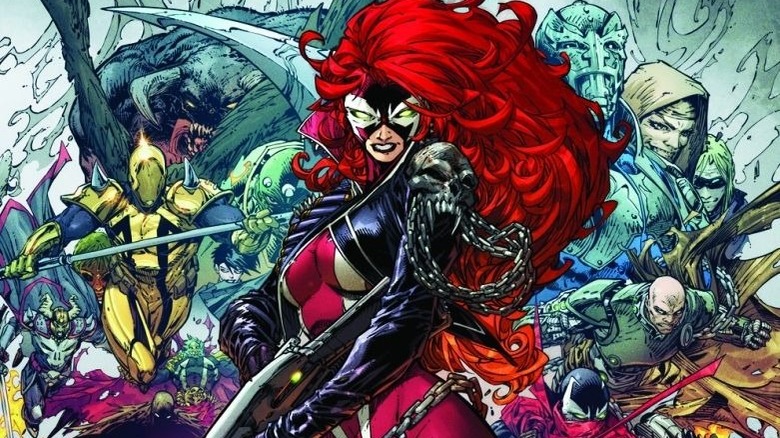 Image Comics
Image Comics continues to have success in expanding the "Spawn" universe as the latest title in the franchise, "The Scorched," sold incredibly well. Per a press release, the book's first issue is now the "Biggest New Team Book" from the past 30 years with more than 270,000 copies sold. This is not limited to Image, mind you, as no other new team book from any publisher has debuted to better sales, according to Image. Todd McFarlane, Image founder and "Spawn" creator, had this to say.
"Thanks to a renewed interest from fans across the globe, The Scorched will make our fourth book to top the sales charts. My expansion of the Spawn mythology and his shared universe kicks off in a meaningful way with this team book that will set the course for many other titles we have planned for the next few years!"
Will this help get that potential "Spawn" cinematic universe going? We shall see. "The Scorched" #1 is in stores now.
Eternals Tech Featurette
Marvel's "Eternals" recently arrived on Disney+, which has allowed certain fans to re-evaluate that film after it was met with mixed reviews upon its release in theaters back in November. As the studio pushes the streaming release, a new featurette focuses on the creation of the augmented reality experience that goes along with the movie. If you haven't tried it out yet, you can download it exclusively for iOS right here.
Rumor: Is An Eternal Already Returning To the MCU?
Ikaris could possibly be showing up in the MCU soon again after a tiktoker posted that her brother: Joe Kennard (whose has only been a stunt double for Richard Madden on Eternals & another show of his) next job is returning as an MCU character.

(Source: https://t.co/jeXR6iY6GK) pic.twitter.com/T2YHjdJI7j

— Eternals News (@UPDATESETERNALS) January 13, 2022
Speaking of "Eternals," we've got a potentially juicy rumor to discuss! Richard Madden played Ikaris in the movie and, while we won't get into it here, it seemed unlikely that he would return any time soon, but that may indeed be the case.
As we can see here, Emmy Kennard recently took to TikTok to possibly spill some tea. Her brother, Joe Kennard, who worked as Madden's stunt double on "Eternals," is apparently heading back to the MCU for an undisclosed project. A look at IMDB reveals that he has only served as the double for Ikaris. Does this mean that Ikaris is coming back in a new MCU project, be it one of the many movies or Disney+ shows on the way? An intriguing question! For now, all we can do is hopelessly speculate as to where that might be, but this is something to keep an eye on.
Tessa Thompson Discusses Valkyrie's Weird Powers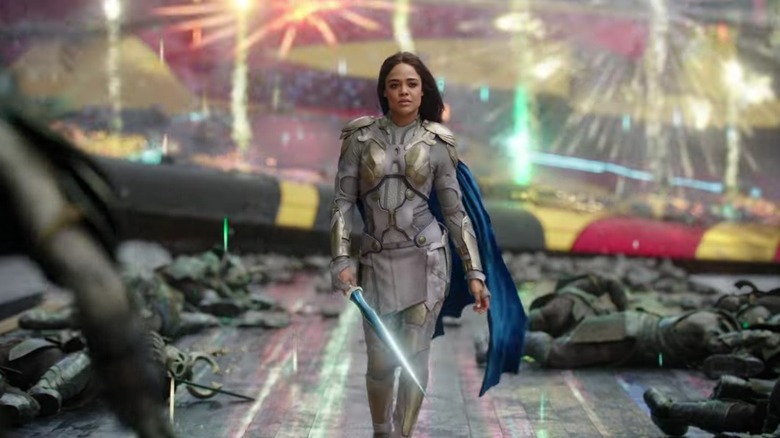 Marvel Studios
"Thor: Love and Thunder" is due to hit theaters later this year and it will see the return of Tessa Thompson as Valkyrie. While much remains under wraps for the time being, the actress was recently chatting with W Magazine and discussed the character's powers in the comics, saying the following:
"She has weird skills, to be honest. She can sense when someone is close to death, and she takes them into Valhalla, which is essentially the afterlife. She can revive people. But when she revives people, sometimes she ends up in their body. It's a weird thing. It can be quite erotic. And then she has superhuman strength and is essentially God."
Does this mean we're going to see Valkyrie employ these skills in the new movie? Not necessarily, but it is interesting that she did the research to know this, and it certainly could be the case. It would, at the very least, seem to fit in with the movie as described by director Taika Waititi.
Podly: The Peacemaker Podcast Ep. 1
HBO Max debuted the first three episodes of writer/director James Gunn's "Peacemaker" series this week. Now, the streaming service has launched a podcast dedicated to the DC show and, as it just so happens, Gunn was the first guest! So for those who enjoyed John Cena's brand of superhero business, this should do well to help fill the void until the next episode arrives. Check it out for yourself above. The podcast is also available on Spotify and other popular podcast apps.
Doctor Strange In the Multiverse of Madness Finishes Reshoots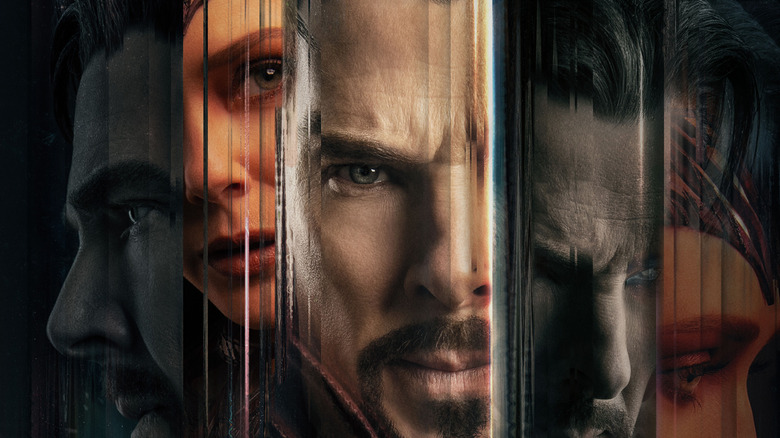 Marvel Studios
That's (finally) a wrap! After weeks of additional reshoots, the long-awaited "Doctor Strange" sequel has finally finished filming. According to a new interview with Benedict Cumberbatch from the folks at Deadline, the reshoots have wrapped up. Cumberbatch, who once again reprises his role as Stephen Strange, expressed his excitement.
"I'm thrilled at the reaction to the teaser trailer at the end of Spider-Man; I'm thrilled at the reaction that film's been having. I mean, it's been a bit of a moment, to be honest."
Sam Raimi is in the director's chair for this one, taking over for Scott Derrickson, who directed the original. Whether or not everything comes together in a satisfying fashion after the multiple delays and reshoots remains to be seen. One can only hope, especially given how crowd-pleasing "Spider-Man: No Way Home" turned out to be. "Doctor Strange in the Multiverse of Madness" is set to hit theaters on May 6, 2022.
X-Men '92 Comic Book Series Announced By Marvel
Lastly, Marvel Comics has announced a brand new limited series titled "X-Men '92: House Of XCII" that, as the title implies, will take place squarely in the 90s. What's more, this will be a re-telling of sorts of Jonathan Hickman's landmark 2019 story "House of X" that helped redefine the characters in the modern era. Writer Steve Foxe and artist Salva Espin are behind the limited series that will bring back "the X-Men's beloved '90s incarnations as they tackle the groundbreaking beats of House of X," per the publisher. A logline for the series has also been revealed, which reads as follows:
Mutantkind is taking a huge leap forward by founding their own nation on the island of Krakoa, guided by Professor X, Magneto, and a mysterious long-lived woman who knows more than she should... But this won't be the story you know. Expect the unexpected as the action, secrets, and high stakes drama that made HOUSE OF X such a masterpiece are shaken up in a totally new way!
Foxe had this to say about it:
"One of my earliest memories is of buying a Garrison Kane action figure, complete with 'snap-back living hand,' so to say that the '90s X-Men comics had a big impact on my development is an understatement. Getting the opportunity to pay tribute to such an important era in mutant history 30 years later—and to remix the franchise-redefining work currently being done by creators like Jonathan Hickman, Tini Howard, and Gerry Duggan—is the definition of a "dream gig," especially with some of the WILD deviations we're taking from the source material. If I died tomorrow, I'd be happy...but please resurrect me ASAP on Krakoa."
Perhaps not coincidentally, this comes after it was announced last year that Disney+ will be the home of "X-Men '97," a new animated series that will pick up where "X-Men: The Animated Series" left off. Marel appears to be leaning hard on the nostalgic, popular versions of these characters, that much is certain.
"X-Men '92: House Of XCII" #1 is set to hit shelves on April 6.