Everything We Know About X-Men '97 So Far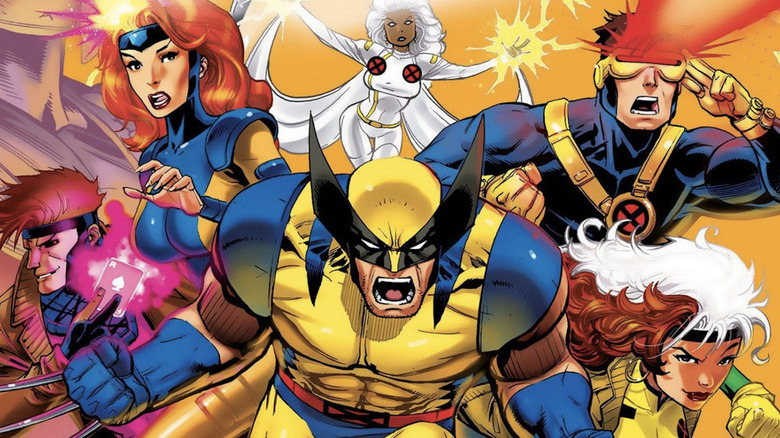 Disney
Cue that theme song, because "X-Men: The Animated Series" is back! Honestly, Disney+ Day wasn't everything we hoped for, with the Mouse House releasing precious little new information. However, the knowledge that the much-loved cartoon would be making its triumphant return to the small screen as "X-Men '97" is one reason to get excited about Disney's future plans. The news was fittingly announced with the "Sad Wolverine" meme.
Although a live-action film franchise would eventually earn legions of new fans for Marvel's Marvelous Mutants, many others were introduced to the X-Men years earlier thanks to "X-Men: The Animated Series" — which is available to stream on Disney+. The show originally aired Saturday mornings on Fox, spanning 76 episodes over five seasons from 1992-1997. At this point, these superheroes have headlined many films, ranging from spectacular to terrible, and everything in between. Even still, for many, this remains the definitive version of the team.
While "X-Men: The Animated Series" crafted new stories, it also adapted several of the comics' most iconic arcs, such as Chris Claremont and John Byrne's "The Dark Phoenix Saga," and even served as inspiration for the "Age of Apocalypse" comics crossover (though the comics were released first, the episodes went in to production earlier.) There have been other X-Men cartoons since, most notably "X-Men: Evolution," which is valued most by those who watched it growing up, and the critically underrated, but excellent "Wolverine and the X-Men."
It's still early days, but what do we know so far about "X-Men '97?"
When and where to watch X-Men '97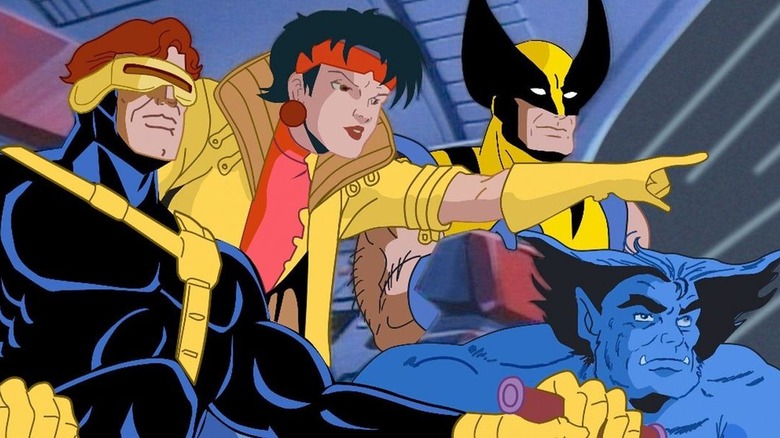 Disney
Temper your excitement, because this may take a while to hit your screens. Though there is no official release date as of yet, Disney confirmed at Comic-Con 2022 that episodes of "X-Men '97" will arrive in fall 2023. (We've waited decades already, so what's another year or two?) Like other recent Marvel shows, both live-action and animated, "X-Men '97" will be available to watch on Disney+.
What we know about X-Men 97's story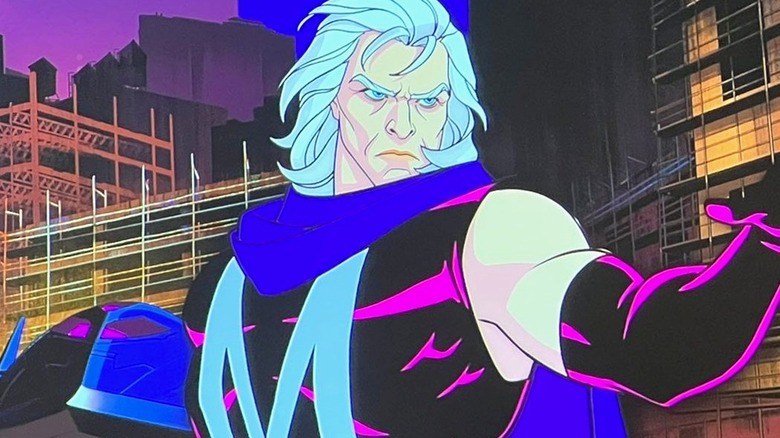 Disney+
"X-Men '97" is aptly titled, as The Wrap reported the new cartoon will pick up exactly where the classic animated series left off. The series ended with season 5, episode 10 (episode 6 on Disney+), "Graduation Day," in which Professor Xavier is grievously injured and the X-Men, desperate for help, turn to Magneto. As usual, the Master of Magnetism had plans to demolish mankind with his mutant army, but this time kindly halted his machinations in an effort to save the Professor. Enter Lilandra, who, after a tearful goodbye, took Charles back to her Shi'Ar home world, where he could be healed. The parting shot has Magneto and the X-Men seemingly united, at least in their deep affection for Charles Xavier.
The Marvel Animation panel at Comic-Con 2022 offered an intriguing detail about "X-Men '97" — and one that confirms it will follow on immediately from "Graduation Day." In a clip that was shown, Magneto (pictured above in concept art from the panel) proclaimed, "You're looking at the new leader of the X-Men." Presumably Professor X is still absent, and Magneto has entered a strange alliance with his former enemies. But while the story may not be skipping a beat, the themes of "X-Men '97" will reflect more recent critical takes on the superhero genre by asking, "Why do we still need the X-Men?"
What We Know About The X-Men '97 Cast And Crew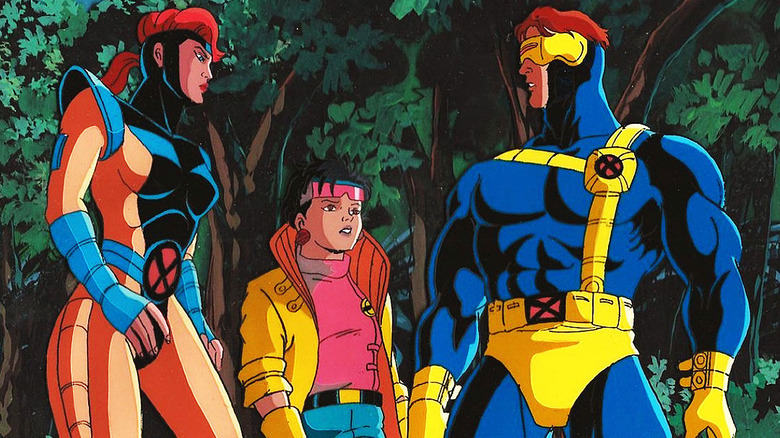 Disney
The Wrap reported that "X-Men '97" will have a mixture of new and returning cast members. Fans can expect the familiar voices of Cal Dodd, Catherine Disher, Alison Sealy-Smith, and George Buza, who will be playing Wolverine, Jean Grey, Storm, and Beast, respectively. They will be joined by fellow veteran cast members Lenore Zann as Rogue, Adrian Hough as Nightcrawler, Alyson Court as Jubilee, Christopher Britton as Mister Sinister, and Chris Potter as Gambit. 
Rounding out the cast will be new voices: Jennifer Hale, Anniwaa Buachie, Ray Chase, Matthew Waterson, JP Karliak, Holly Chou, Jeff Bennett, and AJ LoCascio. Thankfully the series has chosen to employ professional voice actors, rather than hiring major stars in an effort to attract viewers. After all, "X-Men: The Animated Series" already has a built-in fanbase.
Beau DeMayo will serve as executive producer and head writer, alongside supervising director Jake Castorena, and supervising producer Charley Feldman. Former "X-Men: The Animated Series" writers Eric and Julia Lewald, and director Larry Houston will be consulting on the new show.
Well, at least there's plenty of time to rewatch the original series before "X-Men '97" drops. I can't be the only one with that infectious theme song stuck in my head now!