Is Todd McFarlane Gearing Up For A Spawn Cinematic Universe?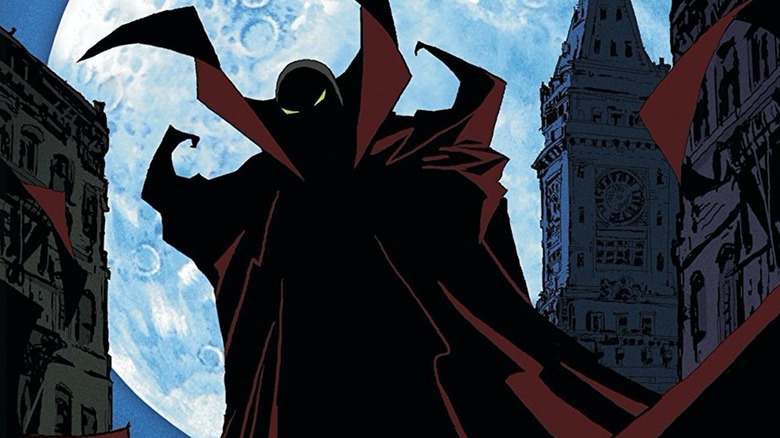 HBO Max
Todd McFarlane is a jack-of-all-trades when it comes to genre properties, working as a comic book creator, artist, writer, filmmaker, and entrepreneur. He's best known for his work as the artist on "The Amazing Spider-Man," the artist behind the first full appearance of Eddie Brock who would become "Venom," and as the writer and artist on the superhero horror-fantasy series "Spawn." He's also responsible for the highly successful McFarlane Toys, specializing in their production of highly detailed model figurines of characters from films, comics, popular music, video games, and various sports. Despite his successes across a variety of mediums, McFarlane's "Spawn" is undoubtedly his trademark.
In a recent interview with Deadline, McFarlane discussed his future plans and mentioned the world he's built with "Spawn." As McFarlane said, "I have close to 400 characters in that world, and there's a bigger conversation to be had about, what do you do with 400 characters, do you keep them in a shared space, or do you break them off and just segregate them away from each other?"
McFarlane also noted the exclusivity of superhero content for Marvel and DC due to their relationships with streaming services like Disney+, Sony, and Warner Bros. "If you want comic book material and/or superhero stuff," he said, "you have to ask, okay, Marvel is number one, DC's number two in comic books, who's number three? That's Image Comic Books." 
McFarlane is the current president for Image Comic Books, with roughly 24 of their titles optioned or adapted for film and television.
The Possibility of a Spawn Universe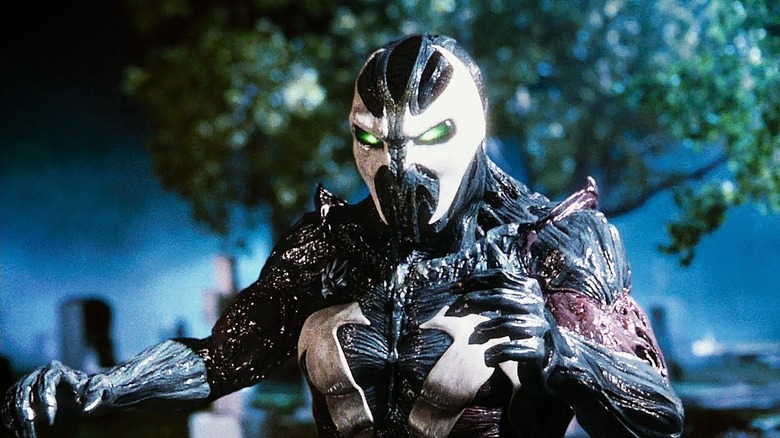 New Line Cinema
Adding to his multi-hyphenate, McFarlane has launched a television development and production arm of his McFarlane Films, which has a first-look deal with wiip productions. "Having been in development with Jason Blum at Blumhouse, along with attaching Jamie Foxx on a potential Spawn movie franchise, other opportunities both in film and television came forward which led to this expansion in entertainment," McFarlane said.
When asked if there was a possibility of a "Spawn" television/cinematic universe, McFarlane agreed that it's possible, saying:
It's possible. It's the question I keep asking people. Marvel did it. DC did it. Can it be done again? I don't know. But let's just be clear. DC started theirs in the '30s, 1930s. Marvel started theirs in 1960. So, they've had 50-, 60-year head starts. It's not like it's going to happen overnight, but if you're looking for properties that are out there that are superhero that are intertwined, or whatever else, and you want to base it on sales and branding and how it's done over the years, at the top of the chart, it's "Spawn" and his world, right now, and nothing is close. Nothing is close.
After the success of the comic, "Spawn" was adapted into an Emmy award-winning animated television series that aired on HBO from 1997 to 1999 with Keith David voicing the titular character. In 1997, a film adaptation featured Michael Jai White as Spawn, making him the first Black American to portray a major comic book superhero in a major motion picture. 
If there's any good in this world, McFarlane will be given the opportunity to launch his "Spawn" cinematic universe.